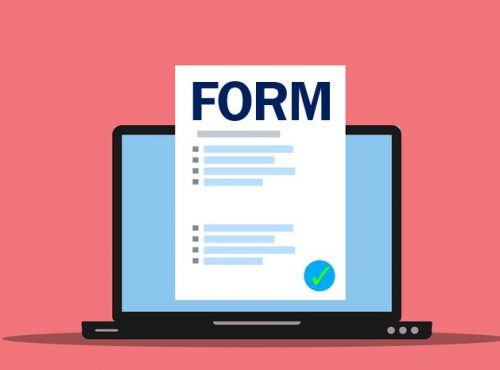 Are you worried about elevating your sales rate? Was your recent marketing campaign not fruitful? Are you trying your luck hard in digging out the most effective marketing strategies?
If you are on the hunt for the above-asked questions, let's shake hands because we are here to tell you that you are missing out on salesforce! To witness a surprising growth change in your business, continue reading!
Before 2000, salesforce invented CRM which made building relationships professionally a lot more easier and secure. This program has crossed a long way in providing innovatively intelligent business relationship ideas. Hence it has led the list of cloud-based platforms.
With the diverse options of feasibility, this software is still hidden to which we are here to unleash why you should opt for salesforce forms and how it will convert all your weaknesses into professional powers.
1- Convenience Is Your New Friend
Setting up new technology craves for an easy system auto that facilitates and radiates your vision. Salesforce allows its users to generate a stable system with high-tech features. Moreover, what's better than a user-friendly interface?
Log in to Salesforce anytime and anywhere. With only Wi-Fi access, you can contact your colleagues and update customer data outside the office.
For example, instead of bringing a logbook, use your smartphone to gather information from your clients. It shows that you can put your needed tasks inside this cloud service.
Logging in salesforce just requires mere account details and a single tap. Bingo you are in to explore the good, avail the better, and experience the best!
2- It Makes Customization Easier
It makes customization way easier as compared to other platforms. The customization feature offered by salesforce allows you to add modules, shift streamlines, create marketing tactics that too on single click.
For developing a personalized application or app integration from AppExchange you can use point & click operating tools by using the Salesforce app cloud.
What seals the deal for young professionals is that their firm's data is managed safely with the ease of appropriate data management and restoring the backup systems.
By the same token, this software owes the potential of adapting and upgrading itself with rapid changes which save your additional work efforts.
3- The Perks Of Using AppExchange
Now creating your app or having the permission to utilize ready to install the automated app is the new normal due to the utilization of AppExchange. It has extended the advantages of salesforce with its reliable partnership with various organizations along with the easy process of installing mobile-ready quick fixes. It's further divided into; bolt solutions, flows, and lightning data.
It facilitates you with firm and innovative ideas for introducing your business and sustains the market liquidity. If you have signed up as the partner of salesforce AppExchange then you have achieved free access to useful resources, paid-co-marketing offers, and marketing apps.
4- Single Platform With A Pool Of Resources For All
All the professionally running setups require an all-in-one platform to execute and manage its workflow, smoothly. Salesforce allows consumers to fulfill all their needs via a single platform by ensuring that the customer database is regularly updated in terms of data security.
Hence the source of customers to intervene is eliminated via salesforce forms.
It also helps unite your departments—whether it be in marketing, commerce, sales, customer service, and IT—to have a 360-degree view of your customers.
All of the data is on one platform, which will make your employees understand your customers better. It helps grow your relationships with purchasers by letting them have a personalized and hassle-free experience.
It also helps in the unification of diverse departments into a single unit. Hence, asking employee communication work bonds stronger and unbreakable.
Let it be sales, commerce, marketing, or IT team, you can have a full view of all. The data collection on a single platform will automatically increase your employee's ability for understanding different visitors to turn them into regular buyers.
All in all, it makes your customer relationship better while providing your customers with a hassle-free purchasing experience. Isn't it a deal maker thing for you as you will outshine in front of your customer's eyes?
5- Integration tendency with multiple forums
Until now the tendency of salesforce integration into other platforms has become the tested truth. Its open application programming interface is the core reason behind making it happen.
Let's say you can easily integrate with apps like Dropbox, Zendesk, Google Could, and many more.
Brace yourself to start an uninterruptible connection with salesforce forms.
---
Interesting Related Article: "Top 8 reasons to choose Salesforce Outsourcing Services"