If you know anyone who claims to have accurately predicted the behavior of the stock market in 2020, you should call them a liar. 2020 has been like no other year in living memory, and the markets have been affected by a global force than nobody could have seen coming at the end of 2019. Predictions for the year ahead were written off when the pandemic struck, with most businesses focusing on finding ways to survive as opposed to trying to deliver record profits for shareholders. Those who have survived this year's turmoil have done well, but if anyone made successful stock market predictions, they probably did so through luck more than judgment.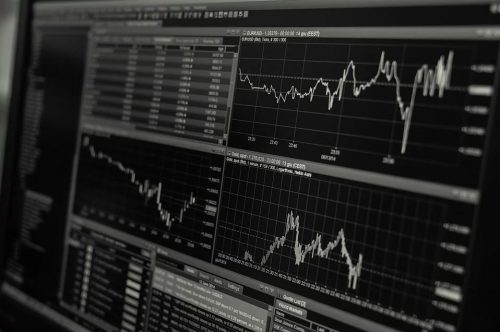 With our fingers crossed, we're going to say that 2021 will be a better year as life gets back to normal. That, in turn, should make next year's markets a little easier to predict. Having probably spent the majority of this year safeguarding your investments, your attention might now be turning to where to put your money in the twelve months ahead. We have a few ideas about that – some of which relate to stocks we expect to see rebound from terrible years, and others which we expect to continue to grow.
As is always the case with articles like these, you should not construe the advice we give here as financial advice, because it isn't. Even the world's most educated financial analysts occasionally have to admit that sometimes, the markets behave like the casino games at a website. It's possible to walk away from an online slots game with a lot of money, but you'll have won it through luck. Because of the random nature of the games, nobody can claim to have any better knowledge of how the next spin on an online slots game might go than anyone else – not even the people who make the online slots! The markets can be just as unpredictable, and anybody who invests does so at their own risk. You should speak to a professional before making any major financial decisions. With all that being said, let's look at some seemingly promising stocks.
Trivago
For obvious reasons that don't need to be repeated here, 2020 has been a year to forget for the travel industry. For Trivago – a company that exists only to facilitate hotel bookings – it's been a disaster. They were among the first travel companies to make dire predictions for 2020 back in May, and they weren't wrong. Their stock is down by over 50% year on year, and the third quarter, in particular, was a disaster with revenue dropping by more than 75%. In response, the business has reduced its fixed costs and clawed back its marketing budget, keeping cash in reserve for a big push when travel opens up again. The moment that happens, Trivago will see a large and immediate upturn in its fortunes. That should mean that its stock doesn't drop any lower than it is right now, and shoot up dramatically during 2021.
Pinterest
Pinterest hasn't been positively or negatively affected by any external forces in 2020 other than the fact that there have been more people at home browsing through its website and app than usual, and there was a surge in advertising when the Facebook boycott happened over the summer. There are signs that the company has learned a few lessons from that advertising surge. Pinterest has never had much to offer to advertisers in the past, but it's recently made improvements to its advertising platform after seeing an uptick in profitability during those few summer weeks. Its advertising platform is now easier to use and more accessible, and the added bonus is that the people on Pinterest don't mind seeing adverts. Those are all the ingredients you need for a consistently strong performance next year.
General Motors
General Motors might not seem like the most exciting business to invest in, given the fact that it's been around since your grandparents were young (and perhaps even longer). It's always been a slow-and-steady investment in the past, but 2021 might be a breakout year for GM stock of a kind that the company hasn't seen in decades. We say that because it's been making huge headway in the vehicle technology of the future – electric cars. In April, GM announced that they'd made a big breakthrough with battery technology, allowing their electric fleet to go faster and further on a single charge than ever before. Off the back of that, they've hired three thousand technicians and engineers to work on a whole new fleet of electric vehicles. That will be enough to push the stock price up if it all goes well, but there's also GM's new 'driverless delivery' partnership with Walmart to consider. All the signs look positive.
Lemonade
No, not the drink. Nobody owns lemonade. If you want to invest in it, buy it from a kid selling it from a stall outside their house. The Lemonade we're talking about is an insurance company that appears to have found a way to answer a question that insurance professionals have been asking for years – "How do we make our product exciting to young people?" The answer is an obvious one – sell it to them through their mobile phones. Lemonade's 'mobile-first' marketing strategy is gaining traction with Millennials, and will probably filter down to Generation Z in years to come as well if we're not all using hologram interfaces by then. The groundbreaking young company reached the one million customer mark in the third quarter of 2020 – an increase of over 60% on the previous quarter – and has just announced plans to expand its operations into Europe. If it's successful overseas, the value of its stock could treble.
Lyft
Lyft has spent 2020 suffering from many of the same problems as Trivago – people have been stuck at home going nowhere, and so there's been no need for their services. Even with the dreadful year its endured, the company is still projecting a positive earnings figure for 2020 as a whole, even if achieving it has meant parting with almost a fifth of its staff. Lyft was gaining ground on Uber quickly before the pandemic hit, and there's no reason to think it won't continue to do so when the effects of it fade away and become a bad memory. Revenue fell by 48% during 2020 as a whole, but there's no reason to suspect that it can't increase by that figure or more so long as 2021 is a little kinder to them – and to the rest of the world in general.
That's our selection of five. Four companies you've almost certainly heard of plus one you may not have, all of which have strong potential to deliver excellent results in 2021. If any of them tickle your fancy, book an appointment with your adviser and get their thoughts!
---
Interesting Related Article: " 8 benefits of investing your finance in stocks"