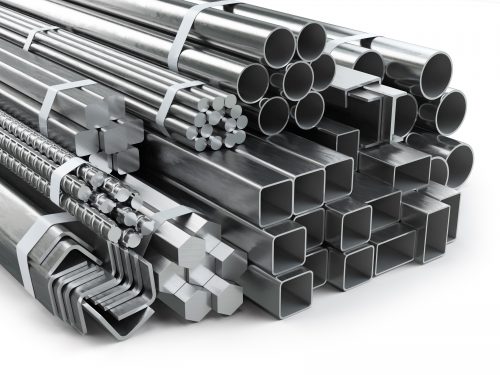 It is essential to select the appropriate metal provider, regardless of whether you are working on a significant endeavour or a more manageable one that is routine. It is all too typical for businesses to choose their metals in a hasty manner just to find out that they have been provided with a product of average quality.
When it comes time to choose a new metal supply house, here are a few specific factors to take into consideration.
Range and Quality of Products
Choose a provider with a broad selection of products to meet your steel needs without relying on separate businesses. Most vendors can measure, price and manufacture items to order.
Many sellers make bold promises about offering high-quality goods. However, these assertions are occasionally not properly supported. You must confirm that a supplier makes their goods in accordance with your required guidelines. It's okay to ask to see and feel the metal before you purchase it to ensure quality.
Project's Budget
It might be challenging to obtain an accurate price estimate from a supplier of thin sheet metal at times. It is far more challenging to strike a reasonable agreement when you are unsure of the precise cost of the project you are working on. Because of this, it is a good idea to be explicit about your budget from the beginning of the process.
Before you even start looking for thin steel sheets or any other metals necessary for your project, having a clear image of your financial situation is never a bad idea. It is important to note that if you have a budget, that number may assist in influencing your selection regarding the kind of providers that you contact in the first place. This is something that should be taken into consideration.
Size of Your Project
The scope and requirements of your project are also crucial factors to consider. You need to be ready to convey to a metal supply house the level of demand that you have in mind. Think about the materials you would be most interested in using for the job. For instance, consumers often acquire aluminium in the form of bars, tubes, sheets, or plates; steel that has been hot or cold rolled; and stainless steel. These three types of steel are the primary metals.
You may need to consider the timeframe when working on a larger project. When you make huge requests for substantial quantities of metal, many of the suppliers of metal may insist that you give them notice in advance. When shopping around for the best metal supplier, you should always keep the size of your project in mind. If you do so, you can avoid wasting a lot of time and experiencing a lot of headaches.
Your Timeline
It's just polite to make a clear schedule for your project. Without the right time range, it's hard to finish the rest of the planning process. Without an accurate timeline, you run the risk of not having the necessary supplies when you need them. Make sure to get together with the rest of your team to set up a schedule for getting your work done, from ordering to putting it into action.
Pricing
Steel products are usually priced fairly, so ensure your supplier's prices aren't too high. At the same time, really low prices might mean that the products aren't very good, so it's a good idea to get a few quotes from different suppliers and compare them. Ask about wholesale prices if you wish to buy a lot of steel or metal products. Many suppliers offer this.
---
Interesting Related Article: "The Calculations Behind Your Metalworking Process"