Create innovative packaging solutions for your manufacturing company. Whether you're working with small-batch orders or producing bulk products, you need an industry-leading packaging option. Explore the top five benefits of ePac flexible packaging and determine whether flexible packaging is right for your business today.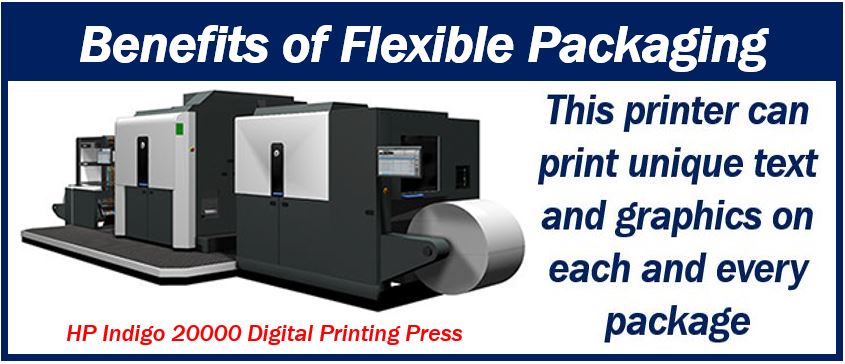 1. Affordable Packaging Alternative
Thanks to this technologically advanced style of printing, flexible packaging is a cost-effective solution for businesses of all sizes. Digital printing allows you to save on setup costs, so you can easily alter the colors, designs and other features without adding to our overall cost. Medium and short runs of packaging are far more affordable with digital printing than traditional printing options.
Flexible packaging uses less resources, and much of this reduced cost is passed on to you. Leverage this advantage to offer competitive pricing on your products while still improving your bottom line. Tied with the environmentally friendly aspect of this packaging, you can enjoy responsible manufacturing without increasing the price of your products.
2. Environmentally Friendly Materials
Flexible packaging uses recycled and recyclable materials. These materials, combined with innovative manufacturing strategies, creates an environmentally friendly product with far less greenhouse gas emissions, energy use and wasted product.
One powerful example is the packaging required to sell 40 pounds of beverage. This product requires 50 pounds of glass, three pounds of aluminum or a mere 1.5 pounds of sustainable flexible packaging. This major difference translates into far less waste when you make the switch to flexible packaging.
3. Completely Customizable Printing
Digital printing with the latest printers, like the HP Indigo 20000 Digital Press, allow flexible packaging manufacturers to provide cutting-edge designs and vibrant colors for less cost. Whether you want to run a small batch of new products or offer promotional new designs, you won't have to pay additional costs associated with small-batch orders.
Use this benefit to connect your packaging with your current marketing strategy. If you wish to change direction with your digital and print marketing, it's easy to connect your packaging with your fresh, new look.
4. Ready for Small-Batch Orders
Traditional printing requires small-batch orders to pay additional fees for setup costs and new printing plates. However, digital printing can change designs easily, reducing the expense and inconvenience of small-batch ordering. Launch a startup easily or preview a new product without additional risks and costs.
5. Optimized for Child Resistance and Other Features
Just like alternative forms of packaging, flexible packaging can still include a range of designs and features. Create child-resistant packaging to protect your vitamins and supplements from children, or add a resealable zipper for added convenience. From stand-up pouches to lay-flat pouches, digital printing offers you a wide range of customizable designs to create an engaging, unique packaging appearance.
Compare digital printed pouches with your current packaging material today to discover how you can save money, enjoy dynamic designs and reduce your waste. Choose an environmentally friendly option to help your business and your customers recycle responsibly. Invest in quality packaging that can help your products shine on the shelves and compete with leading brands without raising prices.
______________________________________________
Interesting related article: "What is Manufacturing?"