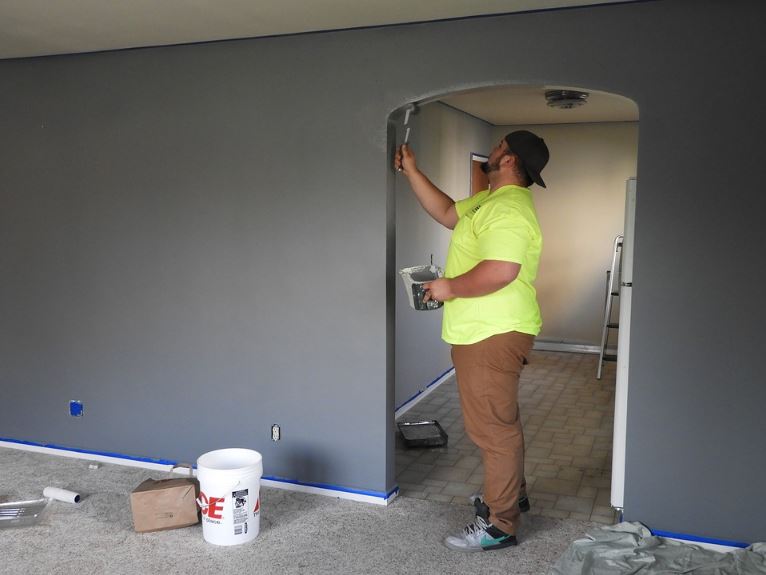 Flipping houses is certainly not a quick money-making business, it requires informed decisions, a lot of pre-planning, hard work and good timing, but if it's done correctly it can be a very profitable income. If you have a background in construction or know the right contacts in the right places, if you have a good eye for real estate opportunities and are willing to get stuck into a large project, then this could be the right business for you. Below are five steps you'll need to take to achieve your goals:
Pick the Right Location
Before you start trawling the internet for any old house that could do with some much needed TLC, you need to narrow down your search to specific neighborhoods you know will help make a profit. Consider how you are going to renovate the house and the type of buyer you are looking to attract when your project has been completed. Look for areas that are on the outskirts of desirable cities and towns where local councils are beginning to invest infrastructure and facilities, the population is expanding and many families will look towards these developing areas to purchase a home.
Choose the Worst House on the Best Street
When you've narrowed down your search area, look for the worst house for sale on the best street. Buyers are often turned off by ugly exteriors and old sixties architecture, but this should definitely be overlooked if your looking to flip a house. A few minor changes the outside aesthetics, such as paint color and window frame replacement, can up the value of a house dramatically and remember you're looking to earn a profit.
Set a Budget
The most important aspect of turning a profit when flipping houses is to draw up a budget and stick to it, as it's easy to start spending on unplanned costs and repairs when renovating. The best place to start is the figure you are going to sell at and work your way backwards from there. You'll need to research the current housing prices and how the market is performing, you'll want to make sure your end price is competitive as it's not good for business if your property is stuck on the market for months on end.
Renovate the House
When you've finally found the right house and allocated your budget sensibly, now is the time to start the renovation process. Hire a general contractor to watch over the project if you cannot be there on a day-to-day basis and check in with process regularly. You may wish to knock some interior walls down to create a more modern, open-plan living space which is really popular with buyers at the moment. You'll need to hire painters and decorators and electricians such as Pascoe's Electrical to rewire any lighting and check everything is safe and up to normal regulation standards. You'll also want to add a few pieces of furniture so a buyer can real get a feel of the place as a home when they look round.
When your project is complete it's time to find the right agent to get your property sold, they need to understand that this is a business venture and not a personal sale. Having no onward chain should help the process and if you've made the right decisions along the way, you'll find the right buyer in no time.