Arranging your work area in a professional way is one part of doing business. Having a nice and cozy office will help the workers feel well and will also make an impression on the clients and people visiting.
It all starts from the ground up! Namely – from the floor!
Flooring options for office space are versatile and people need to decide based on the way they are planning to arrange their office. It might be hard to get an idea by yourself given that there are certainly many options to choose from.
Here are just some of the ways that you can go about selecting the right flooring for your work area.
Carpets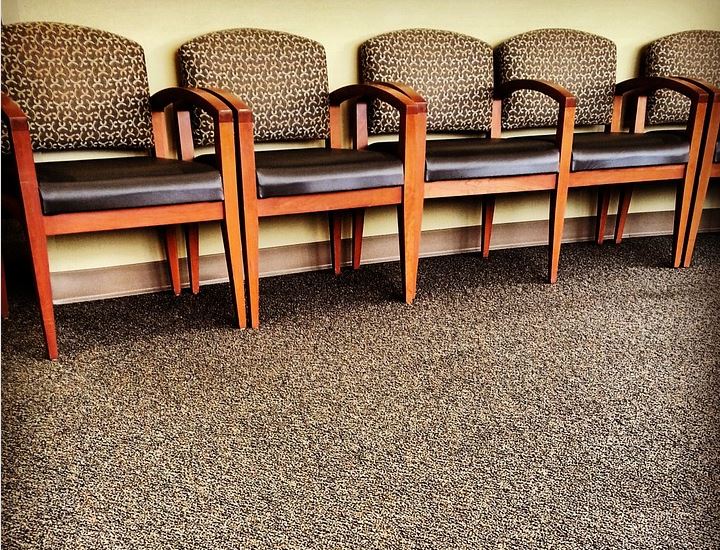 Having a carpet in an office is both a useful and aesthetic option. Carpets in the workplace can offer a number of benefits for employees, visitors, and other stakeholders. To start with, carpets come in a lot of styles and you can choose one that is appropriate for your workspace and make it seem more professional.
Secondly, carpets can be great insulators of noise. You are less likely to be bothered by neighbors and their likelihood of being bothered is also reduced. Finally, carpets are nice and soft, which is great for employees who have to spend a lot of time on their feet.
Regular vacuuming is required though and you should do it at least once a week. It is impossible to keep a carpet as clean as a hard-surface floor.
Hardwood
The hardwood floor option provides elegance and warmth to an office space. It is a classic option but a versatile one as well. You can go in various directions when it comes to the type of floor that you wish to choose. Some people prefer light-colored wood, while other tend to go for a darker look. Whatever your tastes are, there is always something in the world of 'wood' that you will like.
However, it is also necessary to maintain this type of flooring. If not taken care of there can be some damage after long periods of use. Luckily there are more durable modern options available to us today. Also, there are professionals that can clean your hardwood floors from £2.50/sq.m.
Good maintenance prevents that lovely floor from becoming stained or being damaged by moisture.
Ceramic Tiles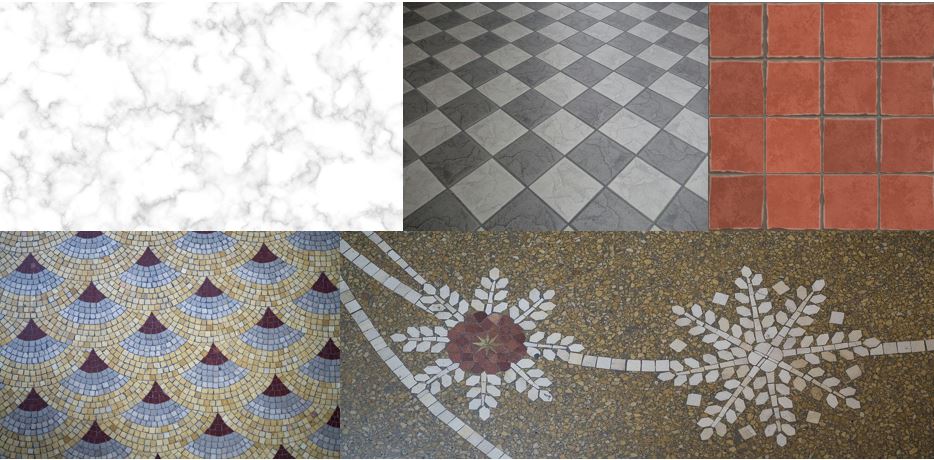 Fitting your office with ceramic tiles will give it the warmth and beauty it needs. Ceramic tiles are relatively long lasting, i.e., compared to other types of flooring materials. They are very useful in offices with hard traffic. You need to chose a tile that is rated either four or five on the hardness chart.
Maintenance is important if you have a ceramic tile floor. Tiles stain easily; even the tiniest speck is likely to stand out. If you are not willing to have a crew of cleaners come in regularly, this might not be the best option for you.
Laminate
Laminate flooring greates benefit is its price. If you are operating on a very tight budget, this is definitely you best choice. You can get laminate in the shape of hardwood or stone tiles, but at a considerably cheaper price than the real thing. So remember, even in the world of laminates, it is still possible to make your workplace look classy or professional.
This type of floor is made out of layers and is specifically created to resist warping, which is a common effect of moisture. It is also thick, which makes it more resistant to scratches. As is the case with the other materials, it requires regular maintenance.
Natural Stone

Natural stone may be the most expensive option for an office, and it does come with its flaws. It can be damaged easily and stains fast. That is why it needs to be fitted with protective sealers.
However, natural stone offers a very high-end appearance that your clients are going to appreciate. If first impressions are a priority for you, this is definitely your best choice.
________________________________________________________
Interesting related article: "What is the future of the wooden floor business?"