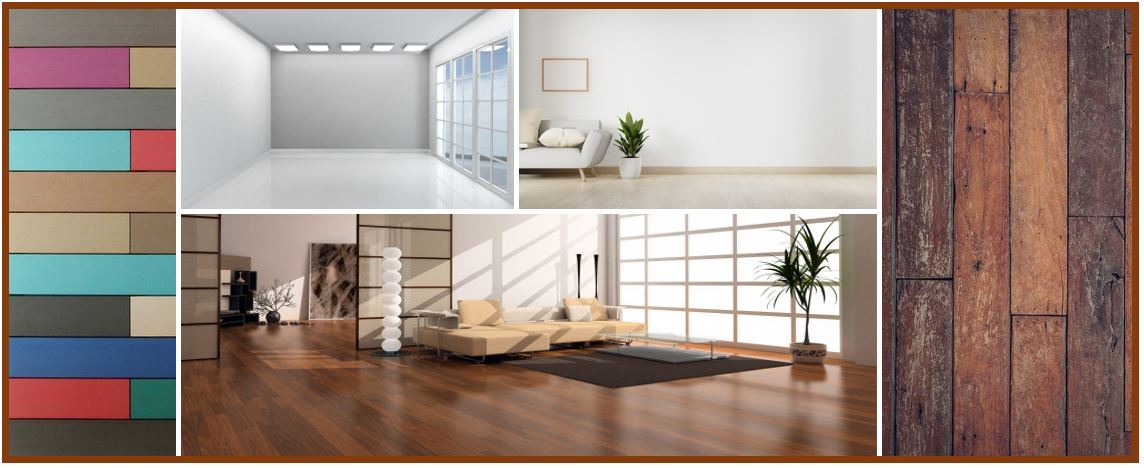 Alongside our kitchens, the living room is probably the second most heavily used room in the home. It's somewhere we collapse on the sofa after a long day to entraining guests on a Friday night with a cheeky glass or wine (or three). With flooring often being the main feature of the room, we do need to do our research before we set our heart on a certain flooring.
Whether you have a busy family household with pets and children, or live on your own, there's something to suit everyone's needs and preferences.
Let's dive into the best flooring for your living room:
Flooring – practicability and durability matter
As much as we don't want it to, durability and practicality is always something we need to take into consideration and prioritise when it comes to flooring. This is especially important when it comes to the living room, as there's plenty that goes on – therefore more wear and tear on your floors!
As a first rile, we'd stay away from carpets. Although carpets have and continue to be a popular choice, they're not the most practical option. They can look worn and trodden in after a while and can discolour is exposed to too much sun. Therefore, for a room like the living room that sees lots of traffic we wouldn't put carpet down, but it's fine for room such as the guest room that's not used as much!
You don't want to be worrying about Friday night drinks getting all over your carpet in your living room, so we'd recommend thinking along a totally different line with the flooring for your living room.
Practical options
Wood, luxury vinyl tiles, and laminate
That leaves us with more practical options: wood, luxury vinyl tiles, and laminate. Although they are miles more practical than carpet, laminate or luxury vinyl tiles are safe options. Both of them are scratch, stain and water resistant so you'll have no worries if you do drink and eat in your living room! Laminate is a more budget friendly option. You don't have to sacrifice beautiful looks either, both of which come in very realistic impressions of natural products that often it's impossible to tell them apart!
Solid and engineered wood
The leaves us with solid and engineered wood – the elitist in the flooring world and the perfect choice for the living room! It's famous for incredible durability and luxurious appearance, you really wont be disappointed. The living room is usually the grandest room in the house, so there's no better way to impress than wood flooring.
Although it requires a little more maintenance than other flooring options, wood can be sanded down and refinished to eradicate any water stains and scratches. It is also famous for its incredible durability, often out living the person who laid it. This along with being able to sand it down, makes wood the most resilient flooring out there!
When it comes to choosing between solid and engineered wood, there's one main distinction. Due to the nature of the plank construction, engineered wood is able to cope with fluctuating temperatures which means you can install under-floor heating, something you cannot do with solid wood.
---
Interesting related article: "A guide to different types of flooring."