Forex trading is open for everyone. But success is not easily achieved in this endeavor. As we always say, a ton of time, discipline, and hard work are some of the essentials in making it big in the Forex market.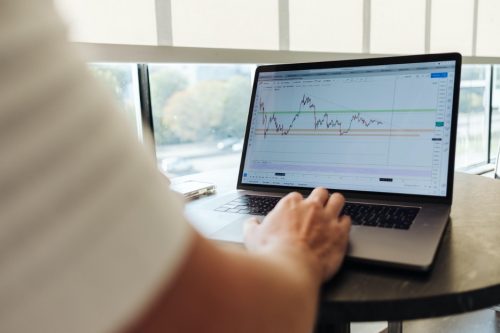 The potential for profit trading currencies is massive, this is why the number of people interested in this market continues to grow. This has pushed the global daily trading volume to over $6 trillion as reported by BIS in 2019.
Anyone seeking access to the Forex market must have the best Forex broker. These companies essentially provide you with a trading platform where trading transactions are executed. Not all brokers are the same, however. They provide clients with a range of services, and you must be able to assess which broker stands out in terms of the quality of service provided.
If you're looking to start your trading career, it only makes sense to find a broker that provides the most competitive trading conditions. So, in this article, we're going to talk about a couple of brokers with the most affordable trading conditions.
FXTM
In 2011, ForexTime, more popularly known as FXTM, began providing Forex Trading services. This company ranks among the most trusted Forex brokers on the market. FXTM has more than 2 million clients from 150 countries and regulations across Europe , Asia and Africa.
One of the main features of FXTM is its segregation of accounts. This means that customer funds and company funds are kept in different accounts providing a sense of security.
How affordable is dealing with the broker? You can start enjoying the excellent online trading services of FXTM for as little as $100 with a standard account. With a floating leverage ratio of 1:2000, the company offers one of the highest in the industry. Think about how much money you can control with this leverage!
In terms of spreads, FXTM provides considerably low spreads for major currency pairs. The spread for their standard account starts at 1.3 pips.
FXTM offers commission-free deposits, but charges customers for withdrawals. Also, if you have not made any trades within 6 month, the company can bill your account with a $5 inactivity fee per month.
Alpari
Research in South Africa has shown that Alpari is a Forex broker offering not only currency trading, but also trading in precious metals and CFDs. Founded in 1998, Alpari is now considered to be one of the oldest and largest Forex brokers in the world. Alpari's client base comprises both newcomers and experienced Forex traders.
Alpari's 6 trading account types provide everybody the opportunity to kickstart their trading journey at the price they're comfortable with. Their cheapest account type is called nano.mt4 which requires a minimum deposit of $0. The leverage in this account type can go as high as 1:500. Their ecn.mt5 requires the highest deposit, which is $500. Maximum leverage is 1:3000. This type of account is more suitable to more skilled clients.
Alpari offers one of the lowest in the industry when it comes to spreads. Among major currency pairs such as EUR/USD and EUR/GBP, the minimum spreads are 1.2 and 1.4, respectively.
XM
It would be odd not to have XM at the top of the list when rating Forex brokers with the most favorable trading conditions. A common option among Forex traders, particularly in the region of Southeast Asia, XM is a company considered for its high-quality trading services and products.
The client base of XM has grown so much in the past few years. The company currently boasts over 3.5 million clients coming from different parts of the world. As XM is governed by independent international financial organizations including CySec and ASIC, these customers enjoy a healthy and stable trading environment.
XM guarantees that everyone has access to the largest financial market in the world by providing competitive trading conditions. Clients can choose from four different types of accounts. Both their Micro and Regular accounts require a minimum $5 deposit. When choosing a XM Ultra Low or Shares account, you will have to shell out  $50 or $10,000, respectively.
---
Interesting Related Article: "A Day in the Life of a Forex Trader"