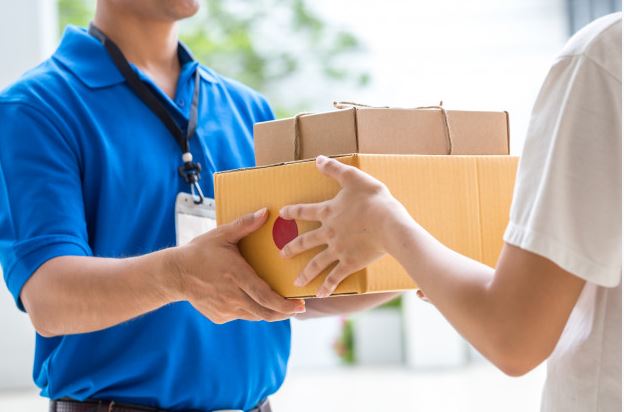 Businesses of all types and sizes need to get deliveries to customers or clients for a variety of reasons. While an initial instinct might be to simply use the postal service or some other parcel delivery company, it is a good idea to consider whether a dedicated courier service would be beneficial to everyone involved. In fact, there are a number of ways that such services can help almost any company find success. From legal documents to medical equipment to tools necessary for time sensitive construction jobs, there is virtually no end to the types of materials that couriers can help deliver on time and under budget. Here are a few of the most common ways that businesses can make the most of a courier service. 
Get Things Delivered Faster
Although businesses must wait for a postal employee or delivery driver to pick up items sent through more traditional means, the right courier can be available at a moment's notice and transport almost anything across town or even further based on whatever the company's needs happen to be. When time is of the essence, a few extra minutes, hours, or even days can mean the difference between ensuring customer satisfaction and losing business in the future. Of course, when the stakes are truly high, such as when shipping life saving materials or organs, a courier service is a must.
Enlisting the services of a same day delivery courier can help ensure that everything gets to its destination as quickly as possible, no matter what is being sent. Just a bit of research can help companies find the perfect courier for their needs, and get on track with delivery times that will make customers or clients happy.
Build a Reputation for Reliability
When it comes to maintaining a tight schedule and it is necessary to receive or send important items, there is no room for error. It is easier than ever for prospective customers to check online to see the reviews and recommendations for a particular business. Therefore, any evidence that it takes too long to complete a job can be detrimental to a company's reputation. Ensuring that things get where they are going according to the promised schedule is much simpler and reliable when using a courier to take care of these tasks. Business owners have enough to do on a day to day basis without worrying about whether packages will arrive when and where they are supposed to. 
Maintain Unparalleled Security
Although postal delivery is generally reliable, many packages get lost or delayed for an extended period of time each year. With a courier service, on the other hand, there are many layers of security that will ensure nothing is lost, damaged, or opened during transit. This means that business owners and customers alike can rely on the fact that everything will arrive safely and securely. With available protection and coverage, there is no reason to worry about sending things from one place to another in the care of a trustworthy courier. 
Focus on the Bottom Line
Any business must be concerned with saving money when possible, which is why some fledgling companies might assume that it is always more affordable to simply send packages through the mail. In reality, however, it might be significantly less expensive to use the right courier service for the job. Rising prices for postage and increasing rates among the major delivery companies means that it is more costly than ever to use many of the most common options currently on the market. When dealing with a courier company that has plenty of local experience, it is possible to work out deals that will benefit everyone involved and actually cut down on the costs associated with sending things to customers. Furthermore, when people begin to recognize that a business always sends things in a timely manner and the items arrive in pristine condition, they will often be willing to pay more for the experience, thus boosting the company's profitability in the process. 
---
You may be interested in: Precautions When Shipping Parcels Overseas