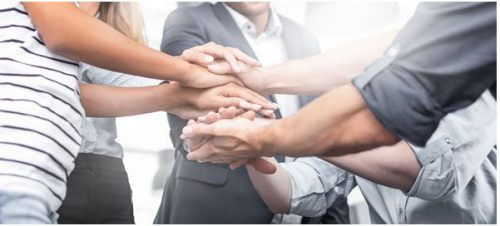 Employees are the backbone of a company. Its growth depends on their hard work and productivity. This is why business leaders and HR managers are now paying more attention to the recruitment process than ever. Considering the labor laws, they can't fire someone they have just hired because they didn't like the candidate.
The other person probably also left a job to join the new company. Recruiters have to be careful and use their own as well as others' experience to ensure they don't make a mistake in this process. This article has discussed some practical tips to make this job easier for you based on the experience of veteran talent hunters.
Create an Informative Company Website
Create a website and think of it as your online representative. It should give answers to all the queries that a person looking to join your company might have. Furthermore, it should provide information about the motives and goals of the company.
Potential employees should be able to learn about you and the job without spending time reading large piles of newspapers. Moreover, make sure your website pages have detailed job descriptions that include expectations, salary, and benefits for each post.
Pick Relevant Resumes Online
Online job-seeking websites are another wonder of digitalization. These platforms not only facilitate job seekers according to their qualifications but also incentivize the companies with resumes and cover letters of potential candidates. This saves recruiters the time usually spent going through lengthy processes of manual recruitment, which may include going through the bundles of CVs and prescreening infinite people.
Utilize Behavioral Assessment Tools
Another advanced recruitment method is the behavioral assessment test of the candidates to monitor their traits and potential. For example, an advertisement company would look for employees who are innovative, social, and interactive, so that they could work as a team to bring out brilliant ideas.
Many companies are taking the help of data science tools like predictive index behavioral assessment to ensure they get the best person for the job. This automates the process of finding the right fit with the needed qualities.
Organize a Proper Recruitment Team
The last but not the least tip to find and recruit a relevant and skilled employee is arranging live interviews with the right employees. This means organizing an efficient recruitment team that is equipped with skilled senior employees and some of your peers who have less traditional and more logical approaches.
It's important to have the person who will be directly managing the new hire, whether it's a project manager or a team lead. An HR manager or someone with the ability to assess people's personalities would be a great addition to the recruitment team.
Bonus Tip:
Interview questions should be written down in advance to ensure nothing important is left out. A checklist with the expected traits should also be prepared to keep your team on the right track. These little tips will prevent the chances of any mistake that could cost you long-term loss.
---
Interesting Related Article: "Employment outcomes for individuals with disabilities"