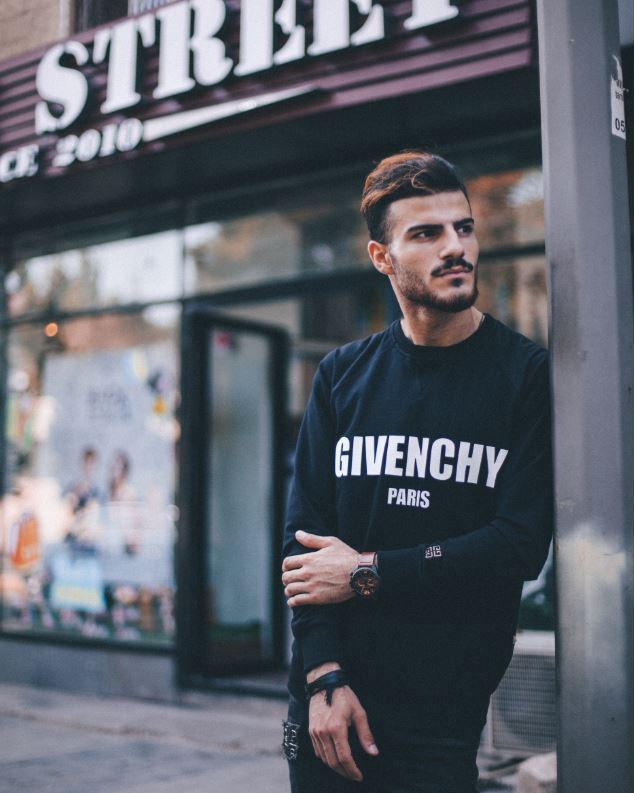 It's not always easy to look good and be warm enough at the same time, especially during the colder months.  How can one bundle up in baggy coats and still look good?  How can one pick out a coat that is fashionable and comfortable at the same time?  Well, there is a way, whether you are wearing a coat, a vest, a scarf, or overalls. While many men approach style in a functional way, doing the bare minimum, they may improve their dating game by dressing well everyday. 
Looking good and being warm simultaneously may present quite a challenge, but knowledge from the experts may shed light on what clothes to buy.  Clothes can be warm. Clothes can look good. You need not choose between style and comfort.  In fact, the two go hand-in-hand sometimes. For instance, overweight people may be self-conscious about wearing bigger clothes, but they will look more attractive in bigger clothes because they will look more comfortable. If a man is insecure about being too skinny, then it's equally important for him to wear form-fitting clothes.  If a lean man's clothes are too bulky, then no one has a sense of how lean he is. Dressing for the most extreme weather is easy enough, but spring and fall are more fickle. Your wardrobe needs to adapt to fluctuating temperatures. Sometimes, these temperatures are perfectly comfortable, but sometimes they are not.
During the fickle months, if you fail to consult the weather forecast before getting dressed, then you might dress in a way that makes you uncomfortable: either too warm or too cold. By the time you leave your home for work, you are stuck with what you have haphazardly thrown on. And your outfit may be so uncomfortable as to be genuinely distracting as you begin work.
Here are the clothes you should buy and the clothing-related techniques you ought to employ if you want to look good and feel good at the same time.
1. Wear a Hoodie
Trying on graphic hoodies for men might be a good idea.  Hoodies are both comfortable and stylish, and you can always remove them if they are too warm.
2. Wear Layers
This is the most immediate solution that offers the most flexibility.  With regard to the inherently cold temperatures of the fall months, this technique is a lifesaver.  Layering is simply a great way to look good in two ways. Wear a stylish vest that you can always remove if the day warms up. Generally, nights are colder than days, and being in the shade versus the sun can also make a significant difference. A light jacket or denim vest can easily complement shirts as casual as graphic tees to those as businesslike as button-downs. Layering presents outfits that are as practical as they are stylish.  In other words, you will look great while remaining warm enough.
A great way to achieve two solid layers is by abandoning one thick layer, saving your winter coat for the winter, in favor of multiple thin layers. One layer could be a t-shirt. Another could be a t-shirt and a vest. There may even be a third layer that includes a scarf to complement the other two options. As your environment changes, you are free to lose or add layers as is necessary.
3. Consider Essentials
No matter the trends you see in your day-to-day, there are always a few choice pieces of clothing on which you may consistently rely.  Invest wisely in flannel and jackets so that you know what to take from your closet as soon as the weather is cold enough to make the leaves fall. Consider clothing that matches the fall colors, like orange, brown, red, and green.  Generally, find clothes that are made out of heavy materials. You need not wear winter jackets, but wear shirts that are made of heavy-duty materials. You would do well to have as many as three flannel shirts along with a jacket or blazer. Establishing a fall segment of your wardrobe will invariably allow for a seamless transition from the summer to the fall.
4. Experiment With Footwear
After all, footwear is necessary, so it's important to find footwear that works for you. Boat shoes and sandals will not be any good for cold temperatures, but there are shoes that are appropriate for the colder months, especially boots. Boots are essentially shoes that keep you warm. While many may think of boots as keeping feet dry, boots also keep feet warm when it is cold enough outside.  Whatever boots you ultimately purchase, go for brown or tan shoes. These colors are generally more versatile than black, though black is an understandably flattering color.
---
You may be interested in: Essential Tips to Buy Your First Leather Jacket