It could be argued that sports fans have never had it so good, they have an abundance of sports available at their fingertips from providers like Sky Sports, BT Sport and DAZN, but could there be a problem on the horizon with ''subscription fatigue'' becoming an issue for armchair sports fans?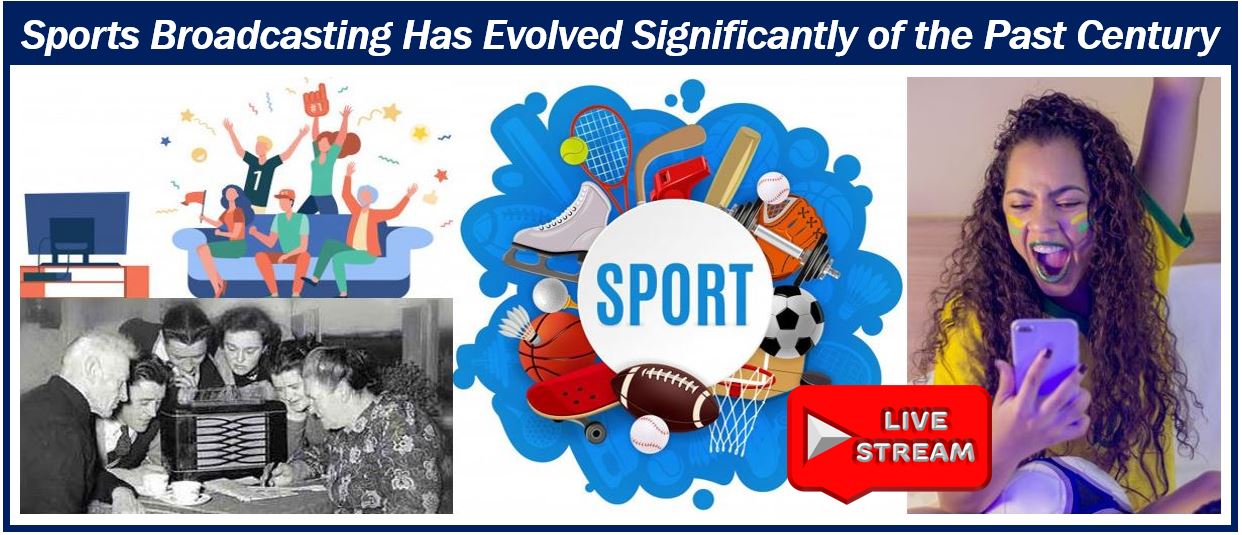 Early 2000s – Sky Sport
At home, viewers are faced with an ever-increasing number of payments to access live sports, the main service available back in the early 2000s was Sky Sports with their excellent Super Sunday and Monday Night Football shows. They also had the rights to other major football competitions including the Champions League. Sky Sports also held some major events throughout the year for sports like WWE Wrestling and Boxing and asked subscribers to pay for these on a Pay Per View basis.
2013/14 – BT Sport
In the 2013-2014 BT Sport entered the market and started showing Premier League games, as the platform grew in subscriber numbers, they acquired the Champions League coverage for the 2015-2016 season meaning football fans were left with two potential subscription services in Sky Sports and BT Sport to access the major football events across the season.
Recently – Amazon and DAZN
In recent years football fans have also seen Amazon enter the market, meaning yet another subscription payment. The season Amazon will be showing 20 games, the deal will see Amazon show the games across two match days. Although Amazon have entered the football market in the UK, they are not yet a major player, however, this could all change over the coming years.
One of the new boys on the block is DAZN, owned by the UK's richest man Sir Leonard Blavatnik. At the start of 2020 DAZN operated in just nine counties, it's now available in over 200 countries and territories and is seen as one of the potential major players in the sports streaming world. DAZN have recently struck a deal with Eddie Hearn and Matchroom boxing, meaning boxing fans who had previously had access to the major boxing events via Sky Sports and Sky Sports Pay Per View are now faced with yet another subscription service.
DAZN launched with an introductory price of £1.99 in the UK but this has now ended with boxing fans now asked to pay £7.99 to view such events like the recent Leeds card that included the Josh Warrington world title rematch with Mauricio Lara, Katie Taylor world title defence and Conor Benn against Adrian Granados.
Many companies have tried and failed to break into the sports broadcasting because the rights are so expensive. DAZN, backed by Sir Leonard Blavatnik, looks like a major player and with Premier League rights up for auction in the coming years it could be a key purchase for DAZN to drive subscriber numbers across their territories.
BOXXER and Top Rank
Top Rank and BOXXER will be replacing Matchroom Boxing on Sky Sports, it was announced recently that a four-year deal is in place meaning boxing will continue on the Sky platform going forward.  The four-year deal gives Sky Sports access to the US promoters current stable meaning there will be a minimum of 18 US fight nights plus around 14 shows planned with UK promoter BOXXER. Pay Per View events will also take place meaning yet again more costs for boxing fans.
Sports fans are faced with the opportunity to access live sport across multiple platforms, but still, key questions remain: How much will it all cost? How many services will the average fan tolerate before they say that's enough!
Consumers want access to the major events, but are they willing to pay for it? With so many different streaming services, there could be a point where some fans simply say no.
If you are looking for a sports betting site that covers major events head on over to Betting24 who cover all the important European leagues such as the English Premier League, the Spanish La Liga, and the German Bundesliga, plus more.