Creating a digital marketing strategy can be somewhat complex. Especially because so many different online avenues exist, from social media platforms like Facebook, Instagram, and Twitter to email marketing or even whether your website content can convert leads. This is why some businesses choose to hire a digital marketing specialist, whether on a contract basis or in-house.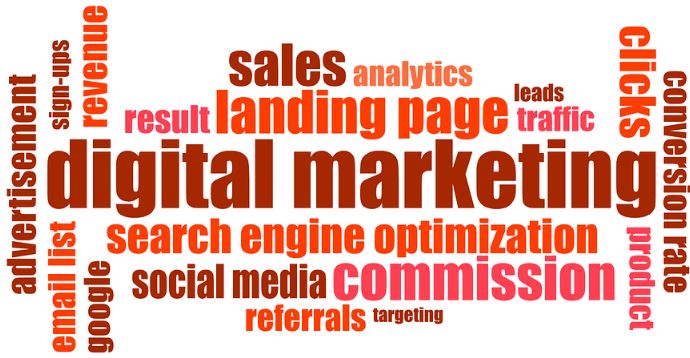 But if you're just starting out and don't have a budget big enough to cover this cost or you're simply interested in learning more about what it takes to grow your company online, it's helpful to know where to look for resources you can use free of charge. Here are a few to consider.
Online Digital Marketing Courses
If you're a person who learns best by taking actual classes, complete with weekly lessons and maybe even a bit of homework too, one option that may work best for you is to take a digital marketing course online. This enables you to participate in a class-type of setting while also gaining the knowledge necessary to be more successful in your internet marketing endeavors.
What types of courses should you look for? Ideally, the ones that share information about the types of internet-based marketing you're most interested in using in your business. However, there are also free online digital marketing courses that cover everything from basic online marketing to mastering SEO (search engine optimization).
The terms Online Marketing and Internet Marketing are commonly used with the same meaning as Digital Marketing.
Downloadable Digital Marketing E-Books
The great thing about e-books is, even if you only have a few free minutes, you can read a paragraph or two. And you can read them anywhere you have access to a digital device, which makes waiting in line at the store or taking the train to work a great time to brush up on your digital marketing skills.
Though some do cost money, there are also some free business e-books available online that can teach you more about how to harness the power of influencer marketing, boost your email marketing results, advertise on social media, and more. All you have to do is download them and take in the knowledge they offer.
Digital Marketing Tools
Maybe you're the type of do-it-yourselfer who learns best by jumping right in. In this case, you may get more out of using the actual tools that other digital marketers use to ensure that their online strategy provides the best results.
Some of these digital marketing tools make it easier to manage your marketing projects online, whereas others focus more on monitoring your website's performance or managing customer relationships. There are also tools that can assist with your email marketing efforts, researching what to write about in your blog, and improve your rank in search list results.
Digital Marketing Plan Templates
Of course, once you soak in the information necessary to growing your company online, the next step is to sit down and come up with a plan of action. Not sure what this looks like? No problem because there is free help for this too.
Once you're ready to develop your digital marketing strategy, this process can be made easier with the help of a marketing plan template. These models help you come up with all of the elements of a successful marketing plan, which—in addition to spelling out your strategy—includes providing a summary of your business, as well as its marketing initiatives, budget, and target market.
Digital marketing can be complex enough where it's sometimes easier to pay a professional to handle this portion of your business for you. But if you're looking for DIY options that can help you create a strategy that will work, these are four options to consider.