Who needs freight dispatch services? Everyone! After all, even private persons moving to a new apartment will look for a way to transport their belongings. The same can be said about enterprises that produce goods, materials, and equipment. All products must be delivered to customers, otherwise, the production cycle will remain incomplete. 
Of course, some enterprises have their own fleet of vehicles for this purpose. Everything is determined by the degree of vehicle congestion: if there's a need to send goods often, even daily, then it is beneficial to have your own trucks. This also applies to products that require special transportation conditions, for example, tank trucks are needed for liquid cargo. Some specialized trucks are preferable for products that are shipped over long distances.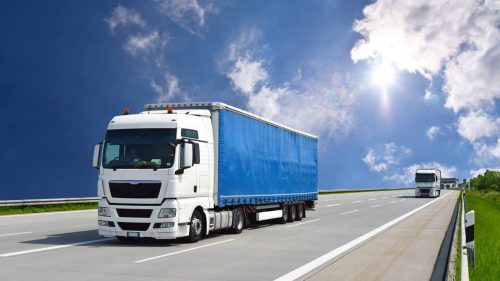 Clients of cargo carrier companies 
Serious companies involved in cargo transportation throughout the country and abroad usually have an appropriate fleet of vehicles. Therefore, any enterprise faced with the need to deliver cargo to the other end of the country or abroad usually approaches such carriers. You can conclude an agreement and forget about all the problems. A car will come to you, you will load your goods, and all further procedures (delivery to another city, reloading into a wagon or sea container, customs clearance when crossing the border) will be carried out by the transport operator. 
The above-mentioned service will be interesting also for small companies that manufacture products and simply do not have transport to convey the results of their work to customers. The lack of it is most often due to the high costs that are required to maintain your own fleet, as well as constantly changing distances and directions for the delivery of goods. A carriage service by a third-party company is required for a specific cargo due to its peculiarities. Large companies are regular customers of a certain carrier, so some discounts are most often provided for them, which makes the service even more profitable.
Therefore, a variety of companies that need cargo haulage become clients of freight carriers. It refers to those that have long-distance shipments and those, who constantly send their products on the same or other routes. Haulage requires different types of auxiliary equipment in addition to the actual transport: forklifts, truck cranes, and excavators, which carriers have and which the customer is unlikely to have. Some clients order the services of a forwarder and insure the shipment of goods (it's relevant to the valuable cargo transportation). 
The conveyance of goods has many features that require special documentation. For example, it's relevant when explosive cargo and perishable products are portaged, or freights, which exceed the normal dimensions for roads. Sometimes you need to have a whole department dealing with documents to organize such conveying. The decision to entrust transportation to a specialized freight dispatch service agency, such as Linden Tree Corporation, can be convenient, simple, and, most importantly, profitable. Such companies have in their staff experienced logisticians armed with computer technologies who are ready to accept any order – permanent, one-time, periodically repeating, and scrupulously carry it through all stages from paperwork and loading to unloading at the final destination and delivery to the recipient.
What items are transported most often?
Required companies most often have to deal with the conveyance of some goods categories – household and agricultural products, consumer goods, rolled metal, products of the chemical and oil, food industries, reinforced concrete products, etc. Manufacturers need to convey these goods over a long distance without loss of their quality and quantity. Only road vehicles are enough when transporting various items within a country or one region but there are also situations when air, rail, sea or river transport becomes more profitable. Naturally, it will still not be possible to do without a cargo, since these types of transport will not be able to deliver the goods to their destination. In any case, it will be necessary to reload them onto wheeled delivery vessels and take them to a specific consumer.
It is for this reason that vehicles for the dispatch of goods over medium and short distances are most often the best solution. This is explained by the high mobility of this type of transport and its affordability. You can save a lot of time on intermediate reloading of goods from one means of conveyance to another. Customers most often prefer carriers that strictly adhere to delivery times. The safety of the goods, of course, is also a prerequisite.
Hazardous materials shipping: one of the most popular service
Dangerous goods are objects that, under certain conditions, during transportation, cargo-handling operations, or long-term storage can pose a threat to the life and health of nearby people or the environment. The entire cargo turnover can be divided into a few categories. The first one includes goods for which special conveyance conditions should be created and products that do not require additional preparation before shipment.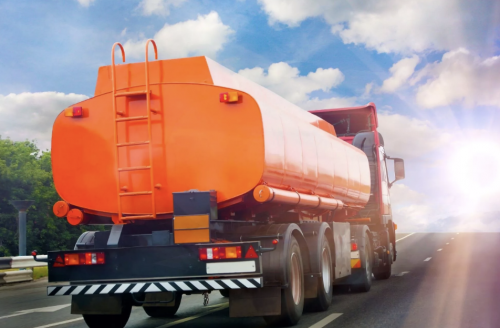 The first type includes nine classes:
Explosives, compositions.

Gases in different physical states.

Highly flammable liquids

.

Flammable solids.

Rapidly oxidizing substances.

Compounds that are toxic to humans and the environment.

Radioactive materials.

Corrosive connections.

Biologicals and other hazardous substances.
It should be noted that such compounds and materials are usually contained in fairly familiar everyday things, for example, hair sprays, batteries, household chemicals, and so on. In addition, specialized vehicles with the appropriate permit can transport isotopes, fuels, acids, aerosols, solvents, adhesives, blood samples, dry ice, pyrotechnics, and much more.
Safety standards
Each company, which plans to transport hazardous goods, carefully prepares to solve this problem. It is necessary not only to choose the best road or any other transport but also to take into account international requirements. Depending on the selected vehicle, the carrier has to pay attention to the European ADR Agreement, and precautions, as well as:
ICAO/IATA – requirements for air transport.

International Code (if dangerous goods are transported by sea).

Norms of escort and protection (in the case of the road or rail transport involvement).
The route for the conveyance of such goods may overtake the use of trucks, trains, aircraft, and liners. However, most often hauliers choose the first two options and this is understandable – modern railway trains and vehicles are easily equipped with everything necessary for the reliable carriage of dangerous goods. If you need to transport a hazardous liquid, for example, pesticides or flammable materials, then delivery can be carried out by a special rolling stock, which, in addition to the running gear, has special tanks. Liquefied dangerous goods are often delivered by trucks. In this case, a tank trailer is attached to the truck.
Pay attention that transport control carefully checks each document. If any discrepancy is detected, the probability of successful and fast border crossing is reduced, which entails additional costs. Therefore, it is important to find a reliable freight dispatch service agency, which will take care of the documentary support and the optimal transport route.
---
Interesting Related Article: "How Using a Freight Company Can Help You Grow Your Clothing Drop Shipping Business"