France has one of the biggest economies globally, with a Nominal GPD of €2.71 trillion, and is the most-visited country in the world. As the world leader in the tourism industry, it's one of the best places to do business, with a market of around 67 million consumers offering its citizens a high standard of living.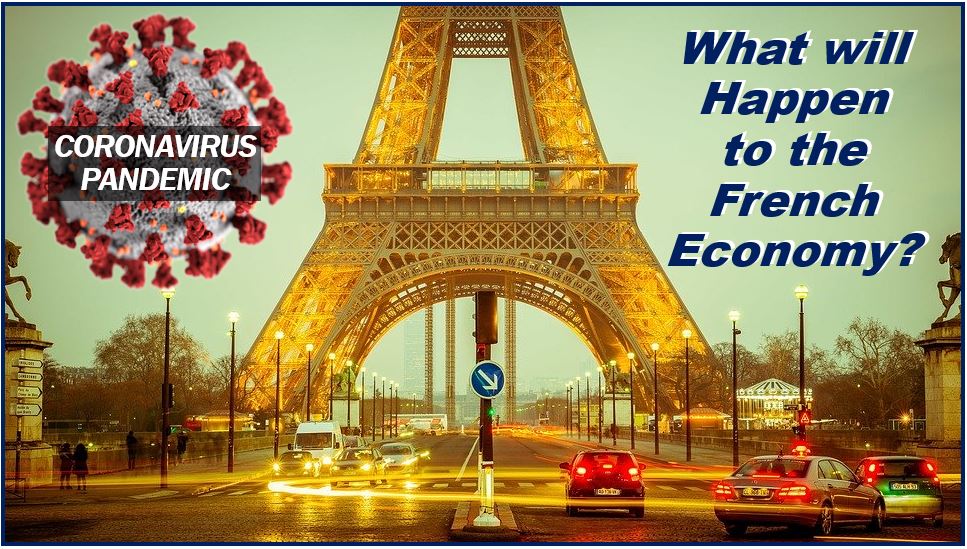 However, with the coronavirus pandemic sweeping the globe, the economy is awaiting an impending recession and so what lies ahead for many countries, including France, is uncertain. As businesses close for the foreseeable future and France prepares for an extended lockdown, how organisations will fare is hard to predict. While the country's finance minister announced a €45 billion aid package to help businesses and employees cope with the health crisis, the damage may already have been done.
Reduction in tourism
Travel bans and restrictions have been issued around the world, with France suspending travel between all countries for an initial period of 30 days, from March 17. Individuals have been advised to avoid travelling for non-essential reasons, leading to a reported 30-40% fall in tourists. These restrictions on travel and large gatherings have a direct impact on the travel and hospitality sectors in particular, causing a great loss in income.
The European tourism industry as a whole is due to take a hit, with an estimated financial loss of €1 billion per month and millions of jobs in these fields at stake. But there is hope for the industry, as the European Tourism Manifesto alliance has promised to relocate €37 billion of unspent structural funds to assist any affected sectors. Fortunately, France has pledged €2 billion to those in the tourism sector that have had to close, such as restaurants.
Considering France is one of the most visited countries worldwide—with its tourism accounting for nearly 8% of the country's GDP—it's not too much of a stretch to envisage tourists flooding back to the country once this is all over.
Interruption to supply
With nine in ten supply chains already disrupted by the COVID-19 situation, manufacturing processes around the world face disruption as borders close, factories shut down, and workers become ill. Crises like this may increase or decrease the demand for specific products, so organisations need to be appropriately equipped to deal with such scenarios.
However, empty supermarket shelves begin creating shortages of essential supplies, increasing the demand and putting additional pressure on the supply chain. Further disruption is expected due to global production halts, as other countries deal with the pandemic. And while many people are panic buying produce, France's Minister of Economy and Finance has reassured citizens that "there is no shortage"—most food items are available but some brands may be affected.
Businesses may experience cash flow problems, especially those that depend on a high volume of customers, and those sourcing products from affected regions may encounter delays in their supply. These supply chain problems arise as companies around the world are forced to temporarily shut assembly and manufacturing plants worldwide, meaning French organisations relying on transported goods may run into issues.
Getting these manufacturers up and running again solely depends on how the specific country is dealing with the pandemic so, even if France has recovered, there may still be huge delays from overseas suppliers.
Lower interest rates
The Bank of England has reduced interest rates from 0.75% to 0.25%—the lowest rate in history—amid fears of an economic collapse caused by COVID-19. A reduction in interest rates is one of the measures in place in the UK to prevent this from happening and The Bank of France could follow suit.
Lower rates could help with business borrowing costs, as well reduce mortgage repayments for some homeowners and allow for personal loans to become slightly cheaper. In the long-run, lower interest rates could help individuals save money. However, companies struggling to make debt repayments after their custom decreases because of COVID-19 closures could face permanent closure.
The effects of lower interest rates could also see currency diminish in value, which are less appealing for foreign investments. This makes exports more competitive and increases the costs of imports, which could be detrimental to smaller businesses who maybe don't have the funds to stay afloat.
However, the devaluation of money isn't necessarily a negative. Companies doing business abroad may find themselves more competitive as exporting becomes cheaper to foreign buyers, producing a boost in domestic demand and leading to job creation in the exporting sector.
_______________________________________________________________
Interesting related article: "What is a Recession?"