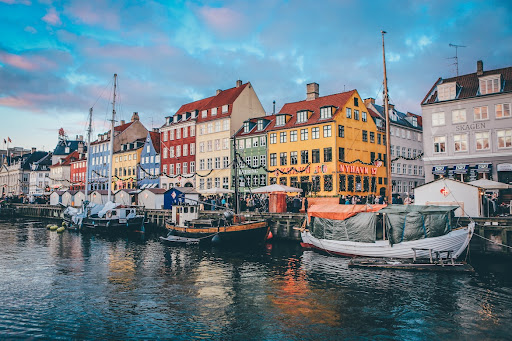 If you're looking for a unique and exciting getaway, Copenhagen is the perfect destination. Whether you enjoy cozy hygge moments at elaborate cafes or scintillating adventures in nature, this beautiful city has something for every traveler. And with its temperate climate and nearby attractions, it's easy to make the most of your time here. 
From iconic architecture to local delicacies, we have rounded up 6 reasons why Copenhagen should be your next holiday destination – so start packing and join us on an unforgettable journey full of delights! As our adventure unfolds, you will quickly realize how enchanting this place really is.
Why Copenhagen Should Be Your Next Holiday Destination
Looking for an unforgettable holiday destination? Look no further than Copenhagen! With its stunning architecture, rich cultural heritage, and abundance of trendy cafés and restaurants, this Danish city is the perfect place to relax, unwind and explore. One of the biggest reasons why this stunning Danish city is such a great place to visit is because of the top boutique hotels in Copenhagen, which provide a luxurious and comfortable stay for guests. What's more, the city also boasts an immense variety of attractions and activities, making it a great place for people of all ages. Whether you're looking to explore historical sites or take part in adventurous activities, there's something for everyone here. From art galleries to national parks, boat tours to cycling routes – Copenhagen has something for every type of traveler.
Experience the Danish Hygge Trend in Copenhagen
There's no denying that Denmark has become synonymous with the concept of hygge – the cozy feeling of warmth and contentment that comes from spending quality time with loved ones, surrounded by comfortable and inviting surroundings. But if you want to truly experience the hygge trend at its best, then a trip to Copenhagen is a must. From quaint coffee shops to buzzing bars, the streets of this charming city are simply packed with opportunities to indulge in the pleasures of hygiene. 
So eat, drink, and be merry like the Danes do, and immerse yourself in this enchanting way of life – you won't regret it!
Take a Stroll Through the City's Colorful Streets
The vibrant cityscape lies before you, beckoning you to take a leisurely walk through its winding, colorful streets. Everywhere you turn, there are bursts of vibrant hues – from the bold reds of brick buildings to the sunny yellows of street art. Rows of trees and blooming flowers line the sidewalks, bringing a calming freshness to the bustling urban environment. Friendly locals bustle by, chatting and laughing, while the buildings around you seem to come to life with their bright, eclectic designs. 
As you meander through the city's vibrant streets, you are surrounded by inspiration and energy, ready to take on whatever adventure awaits you.
Enjoy Authentic Local Cuisine and Spend a Night at "New Nordic" Eateries
Exploring a new place is not only about sightseeing and taking photos, it's also about getting a taste of the local culture. When it comes to food, nothing beats tasting authentic local cuisine. That's where "New Nordic" eateries come into the picture. These restaurants serve dishes that are made with locally-sourced ingredients and have a modern twist. Spending a night at one of these eateries will not only be a culinary adventure, but it will also give you a chance to experience the unique atmosphere and vibe. So, whether you're a foodie or not, trying out the local delicacies is a must-do.
Explore the Nature Around Copenhagen
The natural beauty of Copenhagen is something truly special, and exploring it is an experience not to be missed. Whether it's strolling through the city's many parks or taking a bike ride along the scenic coast, there is something for everyone to enjoy. One of the city's most popular destinations is the expansive Dyrehaven Park, home to a vast array of wildlife and offers stunning views of the surrounding landscape. 
If you're looking for a more urban adventure, consider visiting the famous Tivoli Gardens, where you can immerse yourself in beautiful gardens and thrilling rides. No matter what your preference, Copenhagen's natural wonders are sure to leave you spellbound.
Get Out of Town and Go on an Adventure Nearby
If you're itching for an adventure but don't have the time or resources to plan an extravagant trip, consider exploring the fun and excitement right in your backyard. Sometimes we overlook the amazing destinations close to us simply because they seem too close to home. However, just a short drive or hike away could be incredible landscapes, new cultures, and unique experiences waiting to be discovered. From scenic hiking trails and breathtaking views to charming small towns and hidden gems, there's no shortage of adventure nearby. 
So, pack a bag, grab a friend, and experience the thrill of getting out of town and into the unknown right around you.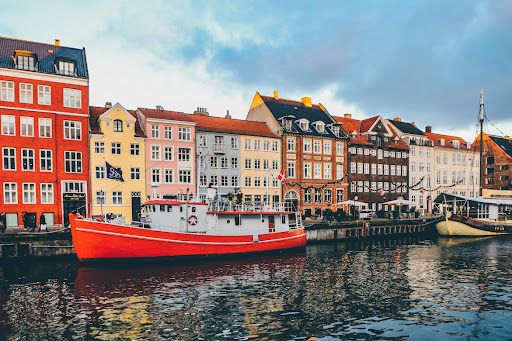 Copenhagen has always been one of the most livable and desirable cities in the world, but now is the perfect time to take a holiday there. Because hygge- a Danish idea involving coziness and contentment- has become increasingly fashionable around the globe, Copenhagen is becoming more and more attractive. With its colorful streets full of unique shops and craft stores making up most of its downtown area, it's no wonder why many tourists are seduced by its charm. 
To top off your experience in Copenhagen, there are plenty of available nearby outdoor activities for those looking for an adventure. Whether you're looking for an up-close exploration of historical sites or a long walk along exquisite nature trails, you'll find something that will resonate with you during your stay in Copenhagen. So what are you waiting for? Start planning your next trip today!