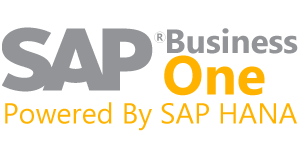 SAP Business One or SAP B1 is the ideal software for any business and e-commerce platform. SAP B1 is based on the SAP HANA in-memory computer database.
This software leverages the powerful foundation to accelerate business growth, increase profitability, implement better control and automate repetitive processes.
Basic concepts of SAP Business One
The primary goal of SAP is to help companies of all sizes and industries to improve their business management, streamline various routine processes, gain deeper insights into business life, and improve key metrics.
SAP Business One also helps deliver solutions through the following channels: on-premises installations; on-demand deployments; mobile devices.
Depending on the size of the company, SAP offers several products, including Business One, aimed at small and medium-sized businesses.
It is an easy-to-implement, complete business software solution available in the cloud or on-premises. However, there may be times when you face difficulties connecting your storefront with this powerful tool.
Prestele IT knows how to tackle SAP Business One integration problems. Contact us for help connecting your e-commerce website to the popular ERP platform.
Benefits of SAP Business One With SAP Business One
With SAP B1 you can increase productivity, reduce costs, seize opportunities, make informed decisions and meet challenges immediately.
Let's look at some of the many benefits that the ERP system offers:
Access to real-time information helps you spot new opportunities and address issues before they impact your business.
With SAP B1, you can avoid costly upgrades and customizations. It reduces the costs associated with system maintenance by simplifying and often automating the process of achieving compatibility with your business functions.
Better Customer Relationships.
The CRM system and merchandise management system mentioned above allow you to build better relationships with your customers. It enables stronger sales through higher customer satisfaction and a better shopping experience.
SAP Business One offers real-time analytics powered by sap business one kosten. You can view instant snapshots of key performance indicators and drill down into the health of your business.
The system reflects changes in your daily workflow. You can highlight both major changes and minor changes. and improved efficiency. With a unified data warehouse, SAP Business One enables you to drastically increase the efficiency of your business operations. You can always get the right information at the right time. At the same time, the system will warn you about possible problems with anticipation before they become visible and impact your business.
Take advantage of international business opportunities at a price. As already mentioned, SAP Business One offers you the opportunity to expand your business abroad.
It doesn't matter if your SAP is deployed in your office or miles away in the cloud. You can access it on the go when you need it. SAP Business One Mobile is always there for you.
SAP Business One offers many integrations from scratch. For example, you can connect to Microsoft Office or SAP Business Suite and sendcloud tracking. Numerous third-party integrators are available, such as Magento 2 and Shopify connectors.
All-in-one Business Management Software
SAP Business One includes all the tools you need to run your business. Inventory management and accounting, CRM and production, sales and purchasing, banking, and many other tools are at your disposal. Contact us for our Dedicated Server Hosting!
---
Interesting Related Article: "SAP Business One-Ways To Boost Your Business Efficiency"