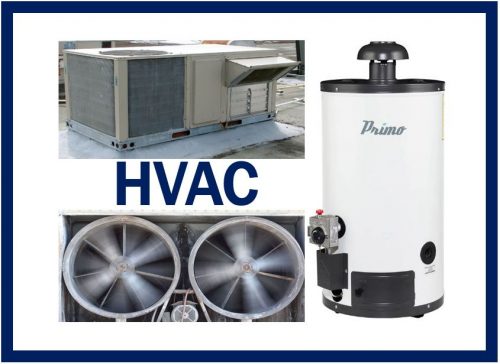 Have you been thinking about starting your own business for a while now? Maybe you've toyed with the idea a few times and lately the urge to start something of your own is growing stronger than ever. Perhaps now is the time to take that leap of faith and launch a business that is going to turn your dream of becoming a successfulbusiness owner into reality.
But first, it is time to answer that fundamental question nearly all business owners have before they begin launching their business. Where do I get started? Now, starting a business and running a business might not be everyone's cup of tea. You have to be really passionate about what you do. Otherwise, the urge to call it quits is going to become far too tempting when obstacles and challenges start to roll in. There is a certain amount of leadership, accountability, and responsibility that is needed when you start a business of your own.
What Kind of Company Should I Start? 
The business you choose to dive into could be any business you are passionate about. In this article, we will be looking at the fundamentals of starting your own HVAC company.
The 5 Fundamental Tips to Launching Your HVAC Business
These business tips can be used for any type of business, not just the HVAC business. Passion is the drive that is going to propel you to start a business. Strategic tips are how you propel your business down the path to success. Let's take a look at the five fundamental tips every entrepreneur needs to launch their business:
You Need to Collect Your Money – Let's face it, without the necessary funding, your business is not going to make it past the three-month mark before it has to fold. Before you get your business registered with the appropriate authorities, you should have collected enough funds to help your business last anywhere from six months to a year. It sounds like a lot, but you will be glad that you did. A business is not going to instantly turn a profit from day one. It is going to take time for the business to build momentum, secure the customers, and build a solid and credible reputation. Until such time, you need to be prepared to operate at a loss or if you're lucky, you manage to break even.
Be Diligent with Your Paperwork Trail – You need a file or folder for every customer that you work with. They could be big clients or small-scale clients, but every client should have their own file or folder for record purposes. You could easily lose track of the work you've done and payments that have (or have not) been made if there is no paperwork trail to document the timeline. Be diligent about your paperwork and consistently document every job and client that you come into contact with. It is going to make it much easier for you should you ever need to trace your job or payment records back to a specific client. You will know precisely the work that has been done, how long it took, who you did it for, and how much you billed the client. Another bonus about this tip is that you get to use this as a selling point. Your customers know that you are organized, consistent, reliable, and methodical. People want to work with businesses that are easy to deal with and won't give them a lot of trouble down the road. When everything is documented in black and white, the entire customer service process becomes much easier for everyone involved.
Get A Good Accountant – If you don't have a good accountant, you need to get one. A good accountant will keep your finances in check. This, in turn, stops you from getting audited frequently, ensures your bookkeeping is organized and balanced, and it will stop the IRS from knocking at your door. The last thing you want is for your business to be hit with an unexpected big tax bill because something was overlooked or your taxes were not done properly. That is definitely something you don't want to deal with, especially not while you are trying to build the reputation of your business in the early stages.
Map Out the Size of Your Business Area and The Services You Plan to Offer – The services that you offer will determine how big your shop needs to be. For example, if you are offering ductwork, then you would need a big sheet metal table. This only means that you would need a bigger shop space to work with. Maybe you plan to offer installation with ductwork as part of your HVAC business's services. How big of an office space do you need in your company? How many employees do you plan to hire? Do you need a specific room just for parts and inventory? All of these questions and answers will impact the services your business offers and determine how big of an area you need for your business.
Be Willing to Get Out There and Do The Legwork – Referrals and social media are by far one of the best ways to secure steady jobs for your business these days. Social media may have taken the world by storm, but never underestimate the power of word of mouth. In fact, you might get more business from a good referral than social media. If you want good referrals, though, you must be willing to get out there and do some of the heavy liftings yourself. Don't be shy about promoting your business. Ask anyone you know if they need any work done. Perform a top-notch job and provide fantastic customer service and you won't have to tell them twice about leaving you a good review. Word of mouth is a powerful tool, and that is why it is vital that you always strive to keep your customers happy. One bad review is all it takes to unravel all the hard work that you've put into your HVAC business thus far.
---
Interesting Related Article: "What it Means to Run a Successful HVAC Company"