No matter what your industry is, there's a place for mobile apps at your company. From banking to gaming, businesses in nearly every sector are working with software development companies to create convenient solutions to everyday problems and needs through the power of mobile technology.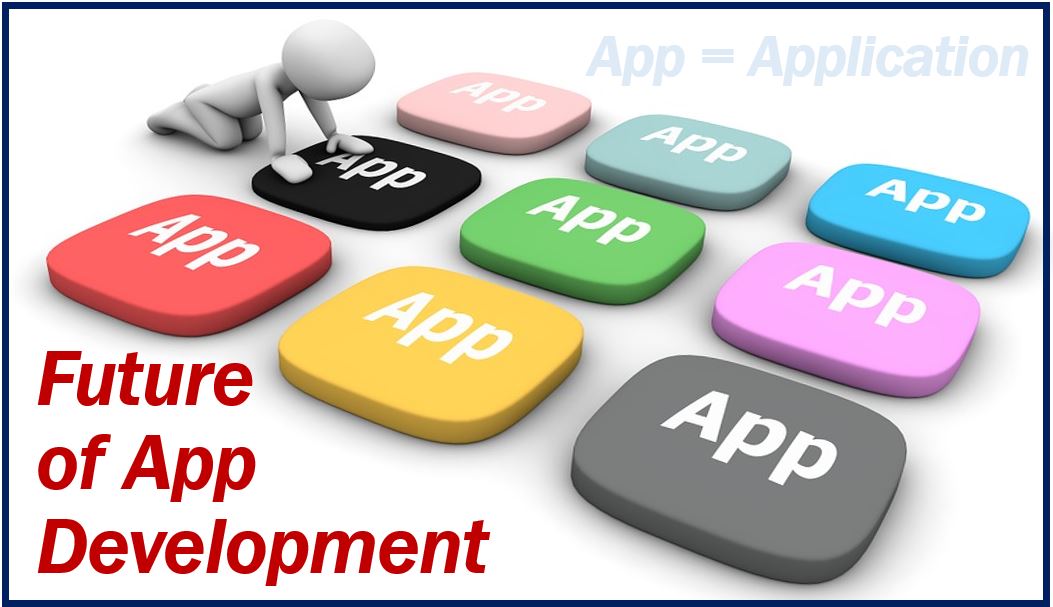 In fact, revenue generated by global app usage reached $39 billion in the first half of 2019. This lucrative market has the potential to increase substantially and provide infinite opportunities for businesses. Before you get to work building your next game-changing app, however, you should know the ins and outs of today's app market. Below, we describe seven key trends in mobile app development today.
Artificial intelligence (AI)
AI is steadily making its way into mobile apps through features such as chatbots. These "assistants" have become a staple of retail and other businesses' apps, helping them with questions in real-time. Today's models are already impressive — some people can't even tell when they're speaking with bots — but software development providers are working on models that could facilitate even more "human"-like interactions in the future.
Beyond chatbots, AI is the driving force behind GPS-navigation apps such as Google and Apple maps, voice assistants, autogenerated email replies, and much more.
Blockchain
Blockchain technology involves storing and encrypting information in a chain of connected "blocks," each housing data about a transaction. These transactions are conducted without an intermediary, speeding up the process. First used for Bitcoin, the technology has extended far beyond cryptocurrencies and into a range of industries that require quick and safe transfers of data.
Financial services and retailers, for instance, work with software development services to use blockchain technology to facilitate seamless transactions via mobile apps. Consumers might transfer money into their accounts or buy items without having to worry about transmitting sensitive personal information — through blockchain, they can feel rest assured that the platform is secure.
Augmented reality (AR) and virtual reality (VR)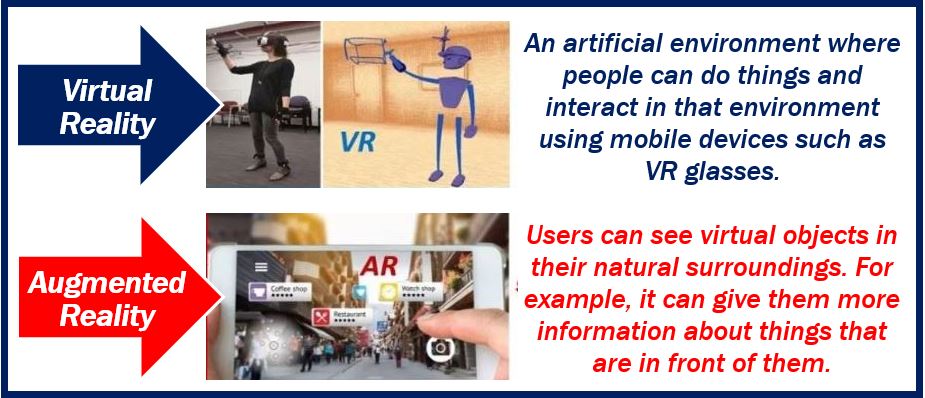 VR involves interacting with a completely simulated 3D environment through the use of devices such as glasses or helmets. AR, meanwhile, overlays virtual elements onto a real-life landscape. Many industries, including education and tourism, are turning to the outsourcing of software development to incorporate both VR and AR into their products.
Naturally, this includes apps. For example, Instagram offers AR filters that allow users to overlay features like cat ears or emojis onto their own faces, and The New York Times has a VR app with immersive, 3D news videos on a range of topics. Soon, we'll see even more apps that attempt to redefine the boundaries between real life and virtual existence.
5G
The fifth generation of wireless technology brings many possibilities to software development companies and the businesses that partner with them, including low latency, increased speed, and more power to connect multiple devices simultaneously.
What does that mean for software development providers and apps? For one, apps can accommodate more users and deliver faster experiences. Not only will 5G improve the functionality of apps, but it will also offer much quicker download times — it's 100 times faster than 4G technology. Many wireless providers, including Verizon and Samsung, are already offering 5G in some areas. It's not widely available yet, but it will likely be within the next year.
Internet of Things (IoT)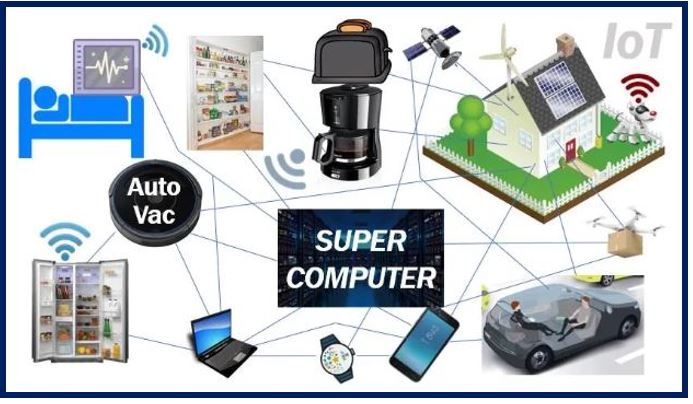 A network of connected devices that communicate with one another to perform tasks, the IoT is a major player in the world of apps. For example, using an IoT app on a smart device, someone can lower the thermostat in their home remotely or turn a slow cooker on or off. They can also view footage captured by security cameras on their mobile phones without being physically present.
Usage of the IoT is increasing, with businesses in all sectors — from the government to education systems — leveraging it in schools, buildings, and even city infrastructure.
Instant apps
Instant apps are another innovation of software development providers that's gaining traction. These apps don't need to be downloaded, meaning they don't require storage or memory space to use. While they function like regular apps, once the user closes the window, the app disappears.
One key feature is that they allow users to share items such as games and articles. For example, Buzzfeed offers an instant app version of its regular app, and users can swap articles, quizzes, and recipes without having to download anything and use up space. Basically, instant apps are great to provide a taste of what the app can give to the user without forcing them to install it.
Cloud storage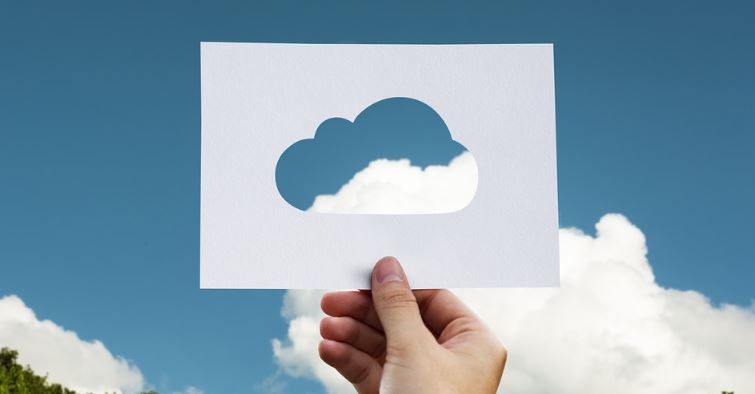 The cloud is by no means a recent innovation. However, with so much data being exchanged, the need for increased storage space is becoming all the more prevalent. Increasingly, businesses are working with software development companies to develop cloud-based solutions to share and house their data.
In addition to storage space, the cloud offers benefits such as facilitating greater collaboration. For example, Dropbox, which runs on the cloud, enables users to share documents and other materials.
Examples of cloud-based apps include:
Microsoft Office 365
Slack
LinkedIn
Google Analytics
There are many more mobile app trends on the horizon, but, by working with software development services, you can incorporate these current features and technologies into your products to facilitate improved experiences for your users. These trends have applications across many different sectors, from finance (such as core banking software development) to entertainment, and learning how to leverage them will mean greater consumer loyalty and satisfaction.
_______________________________
Interesting related articles: