As more and more consumers go online to shop, quick delivery of goods is not just critical; it's essential. If online retailers and logistics organizations are to compete and survive the disruptive innovations of giants like Amazon, they need to prioritize good customer experience.
Studies have shown that most consumers value same-day delivery services, and the flexibility to have their goods delivered after business hours to protect against theft or bad weather (this is one of the areas that order tracking can be most useful).
Consequently, companies are investing heavily in last-mile shipping to try and meet demand. Organizations with the means are building new facilities, deploying innovative solutions, and cutting shipping costs to entice more customers. However, the last-mile delivery of goods still poses challenges that can stifle growth.
Understanding The Last-Mile Delivery
Products' journey starts from the factory, down to warehouses, shelves, and finally to customers' doorsteps. The last-mile delivery is the final step in the shipping process — the time consumers finally get their hands on the goods. Last-mile delivery plays a key role in customer experience, but it's also the most expensive and complicated part of logistics.
The Last-Mile Delivery Challenges
As mentioned earlier, most consumers value same-day delivery services as well as the ability to track and control when packages are delivered. The problem, however, is that bulk shipping and fulfillment of orders is so complex and laborious that even the biggest players in the industry are struggling to meet consumer expectations.
While large organizations have the capabilities and resources to transport large volumes of commodities to any market across the globe at low costs, it's the last journey of these goods to consumers' doorsteps that presents the greatest challenge for businesses.
Last-mile delivery is the single most important issue facing retailers and logistics companies. The good news, however, is that more startups are coming into the industry with novel ideas and creative solutions to the problem of last-mile shipping. The outcomes have been remarkable. These companies are revolutionizing last-mile delivery with subscription-based freight forwarding software platforms and partnering with local contractors to make last-mile delivery of goods faster, cheaper, and more efficient.
Employing Crowdsourcing Solutions In The Last-Mile Delivery
Crowdsourced shipping is a novel way of shipping small quantities of products that utilize networks of local couriers to deliver packages to customers. This method of shipping is more prominent in hospitality and grocery industries but it's beginning to take hold in other sectors too as retailers look for more efficient ways to fulfill the diverse needs and preferences of today's consumers.
Crowdsourced delivery has many advantages. For one, it enables retailers to deliver the shipping experiences customers want. Some estimates indicate that it takes about 30 to 60 minutes to transport a package from a local store or distribution center to a customer's doorstep with crowdsourced shipping.
This new way of shipping is helping businesses meet consumers' insatiable appetite for on-demand and same-day delivery, which many online buyers have come to expect. Crowdsourced delivery also eliminates the need to build more distribution facilities as local couriers can easily transport packages with their personal vehicles to customers who reside in their communities, reducing shipping times and costs.
Technologies Disrupting Last-Mile Delivery
On-Demand Shipping Apps
On-demand shipping apps are helping connect businesses with local couriers to expedite last-mile delivery.
One of the best on-demand shipping apps out there is Amazon Flex. As online shopping continues to boom, leading retail brands like Amazon are turning to local contractors to help meet the shipping needs of its customers.
Creating a platform like Flex is imperative because Amazon is growing at a blistering pace. The company shipped over 5 billion items in 2018, which is why it can't rely on logistics companies like FedEx and UPS to meet the demand of its burgeoning customer base. Amazon utilizes Flex for last-mile delivery of packages, the most demanding part of a shipping process. The service also helps Amazon meet customers' delivery needs during peak seasons like the holidays.
Another notable shipping app is Hitch, which connects shippers with nearby travelers. The app helps people make money while traveling by allowing the platform users to deliver packages to customers who live along the areas they are heading.
Upon registration, users are carefully vetted and verified to ensure safety. The platform allows buyers to place shipping requests and travelers to input the destinations they are going to see if there are delivery requests along the routes they are traveling. The app utilizes GSP to map out the quickest and most optimal routes for couriers and provide tracking information to the shippers.
Drones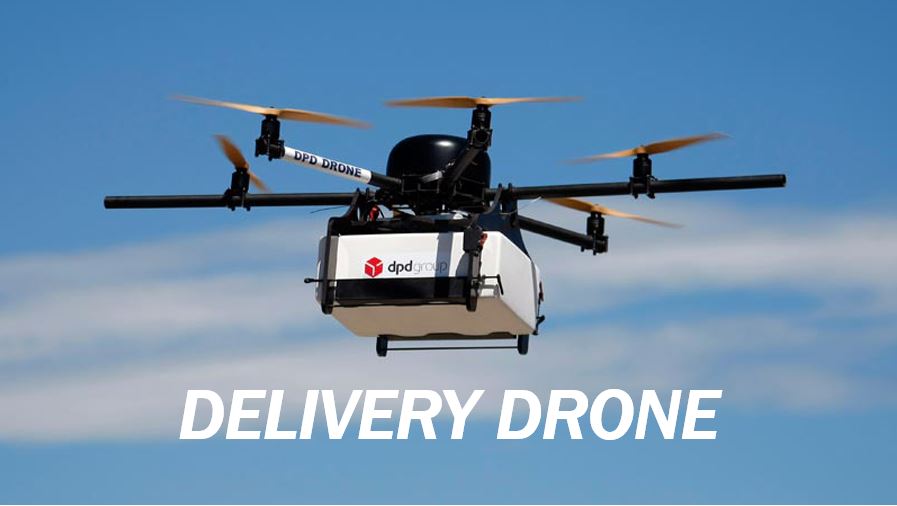 Using drones for commercial delivery of goods comes with many advantages, the first of which is speed. Since drones don't make use of public roads, they have the advantage of delivering goods faster and more efficiently than conventional vehicles. Additionally, drones can maneuver and operate in a variety of environments including jungles and can fly over rivers in rural areas to deliver supplies to residents.
Delivery drones are also good for the environment; they are smaller, lighter, and travel faster, and thus are more energy-efficient than most cars and trucks. With benefits like these, it's no wonder that many big retailers and logistics companies are testing out drones for package delivery.
Amazon is one such company to have utilized drones for delivery. The company has acquired and developed all sorts of unmanned aerial vehicles for its Prime Air Project. Google is another great example of a company leveraging drones to solve last-mile delivery challenges. The company has tested drones that were capable of delivering packages to consumers in less than 30 minutes and it's building its own drone delivery service.
Drones are less costly to operate, especially when it comes to delivering goods to remote areas –one of the most expensive parts of shipping. Most consumers favor same-day delivery and many are willing to pay a little more to have their packages delivered in less than 30 minutes — that's where drones will have the most impact.
Robots
Delivery robots are other key trends disrupting how goods are delivered. Just like drones, delivery robots are controlled remotely by operators. Like drones, they can help meet customers' expectations for personalized experiences and on-demand delivery of products. Another important benefit of unmanned systems like delivery robots is that they have a less adverse impact on the environment.
Unlike gasoline-powered vehicles that emit CO2 and other pollutants into the atmosphere, most robots are emission-free. Robots offer more compelling features than drones, however. They are larger and can be used to ship large quantities of products to deliver to multiple addresses.
Security and privacy concerns that are associated with unmanned aerial vehicles such as drones flying over residential areas are less of an issue with robots. When it comes to regulation, delivery robots have even greater advantages as they are built to use pedestrian lanes. Additionally, some of the regulatory barriers that delivering robots may encounter may have already been solved by driverless vehicles, which will make regulating robots a lot simpler.
Another big advantage of robots is that they are inexpensive. Since delivery robots are terrestrial, the technologies that power them are much more accessible than those for drones, for example, making the cost of production and deployment much cheaper.
Self-Driving Cars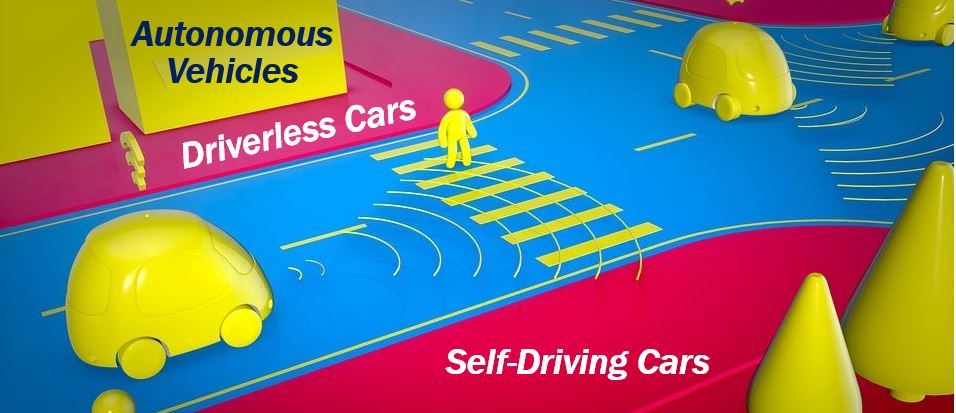 Autonomous vehicles that can detect their surroundings and navigate without human supervision are increasingly seen as vital to the future of logistics. Many tech organizations including giants like Apple and Google have developed and tested autonomous cars that they say are safer and more efficient than conventional vehicles.
Using autonomous vehicles for delivery has a lot of benefits. They can travel for hours on the road, pick up and drop off packages within their assigned routes, making delivery faster, efficient, and more flexible.
The available technology means that the recipients will have to be on hand to receive their packages by inputting access code or answering security questions to unlock their items. Most autonomous vehicles have secure compartments which ensure that recipients only get what they paid for.
While autonomous cars are more suitable in urban settings, they can also be extremely useful in the last-mile delivery of goods to remote and rural areas. And since self-driving cars are not hindered by factors such as driver fatigue, they can travel long distances to remote places for delivery.
Artificial Intelligence (AI)
Some industry experts have predicted that AI will be the basis of competitive advantage in the last-mile delivery. As logistics companies look for creative solutions to the challenges posed by last-mile delivery, AI, big data and analytics are some of the technology areas that have received the most attention.
The amount of data that logistics companies generate every day is staggering. With AI, organizations can analyze and leverage shipping data to optimize delivery networks. Whether it's transporting packages to the warehouses, managing inventory or optimizing delivery routes for autonomous vehicles, AI, on-demand shipping apps, drones, robots, and self-driving cars will power the future of logistics.
_________________________________________________________
Interesting related article: "What is Logistics?"