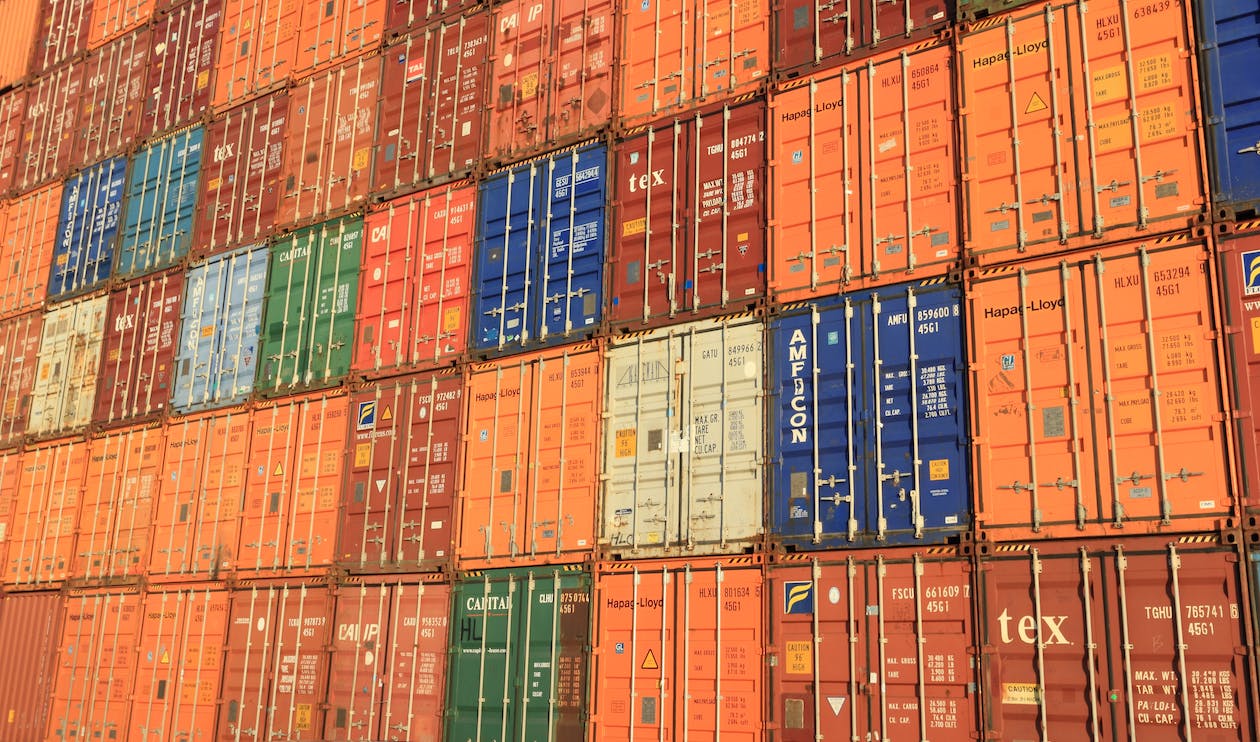 Welcome to the future of self-storage, where exciting trends are reshaping how businesses manage their storage facilities. These trends are like roadmaps, guiding owners toward better ways of running their facilities. 
Mordor Intelligence notes that the self-storage market is projected to expand from approximately USD 58.26 billion in 2023 to about USD 72.15 billion by 2028. It will showcase a compound annual growth rate (CAGR) of 4.37% within the forecast span (2023-2028). 
This upswing can be attributed to heightened urbanization and an enhanced economic landscape, which is spurring fresh business establishments.
As the self-storage industry evolves, so do the demands placed upon facility owners by customers.
In this journey, we'll explore the latest trends that promise to make self-storage even better.
Advanced Technology and Analytics
Forbes notes that for a self-storage enterprise, security software and location intelligence technology will hold significant importance. Safeguarding your property is paramount, and these technologies yield valuable insights into the movements within the premises.
Numerous self-storage software solutions encompass integrated security components, including access control and video monitoring systems. Vigilant surveillance of your storage facility is pivotal. It strengthens the overall integrity of the establishment and safeguards your valuable investment.
Other than these, the use of data analytics in the industry helps analyze historical data to identify trends and patterns. This information can be used to predict future demand and to make better decisions about marketing and pricing. 
Data analytics can also be used to identify potential problems, such as high turnover rates or security risks. This information can be used to take corrective action before problems become serious.
Customer-Centric Digital Experiences
Customers expect to be able to interact with businesses digitally. They want to be able to do things like book a unit, pay their bills, and report a problem online. Self-storage businesses that provide excellent customer service through digital channels will have a competitive advantage.
Here are some specific examples of how self-storage businesses can create customer-centric digital experiences:
Offer an online reservation system that allows customers to book a unit 24/7.

Develop a mobile app that allows customers to access their account information, pay their bills, and report a problem.

Provide live chat support so that customers can get help with their questions quickly.

Use social media to connect with customers and answer their questions.
Creating customer-centric digital experiences will help self-storage businesses improve their customer satisfaction and loyalty. This will lead to increased profits in the future.
Third-Party Self Storage Management
3rd-party self-storage management companies play a pivotal role in enhancing the efficiency and profitability of self-storage businesses. By outsourcing specific functions to these experts, facility owners can channel their focus and resources toward core aspects of their business. 
These management companies offer a spectrum of essential services, including marketing, accounting, and property management.
In the realm of marketing, third-party management firms leverage their expertise to craft targeted promotional strategies that attract a wider customer base. These companies optimize their online presence, run effective advertising campaigns, and employ data-driven insights. This, in turn, helps identify and cater to customer preferences.
Accounting tasks, often intricate and time-consuming, are efficiently handled by these companies. Their financial acumen ensures accurate bookkeeping, precise rent collection, and thorough expense management, fostering transparency and financial stability.
In addition, Copper Storage Management notes, 3rd party management companies can also provide advice and guidance to business owners. A business owner can seek assistance in pricing, marketing, and legal compliance. This can be invaluable to self-storage business owners who are not familiar with all aspects of the industry.
Sustainable Business Practices
TechBullion reports that while traditional self-storage facilities offer a practical solution for storing possessions, their reputation for high energy consumption is well-known. The continual requirement for maintaining controlled climates contributes significantly to greenhouse gas emissions. 
Similar concerns apply to water usage, as these conventional facilities demand substantial amounts of water for cooling systems and upkeep.
Embracing sustainable practices in self-storage involves integrating eco-friendly initiatives to resonate with environmentally-conscious customers. By implementing solar power solutions, energy-efficient architectural designs, and robust recycling programs, self-storage facilities reduce their carbon footprint.
Solar power harnesses renewable energy, cutting down reliance on traditional sources. Energy-efficient designs optimize resource utilization. Recycling programs foster waste reduction and promote responsible consumption. 
Such initiatives not only attract eco-minded customers but also align storage businesses with growing societal concerns about environmental preservation. Adopting these practices will bolster the reputation of businesses as responsible corporate citizens and contribute positively to the planet's well-being.
Flexible Space Utilization
Flexible space utilization includes offering different sizes of units. This allows customers to rent units for different lengths of time and provides amenities such as climate control and loading docks.
Flexible space utilization is becoming increasingly important for self-storage businesses in the future. This is because customers have different storage needs, and they want a unit that meets their specific needs. 
For example, a customer who is moving may need a large unit for a short period. At the same time,  a customer who is storing seasonal items may need a smaller unit for a longer period.
Offering flexible space utilization will help storage businesses attract a wider range of customers and increase their profits.
Conclusion
The future of self-storage is brimming with exciting possibilities that can revolutionize how businesses manage their storage facilities. The trends we've explored offer a glimpse into a world where technology, customer satisfaction, and operational efficiency converge. 
As the self-storage industry grows, adapts, and innovates, facility owners must embrace these trends to stay competitive and meet the ever-changing demands of customers. 
By implementing these forward-thinking strategies, businesses can streamline operations, provide top-notch customer service, and contribute to the growth of this dynamic market.
---
You may be interested in: Different Things You Should Consider When Choosing a Self-Storage Unit