For many businesses, trading conditions in the first half of 2020 will surely be remembered as the most challenging in living memory. Not since World War Two has there been such a global economic shock. For some, the reaction to the coronavirus pandemic will be held up as a case study for business resilience. But, for all, it should be a lesson in the importance of planning.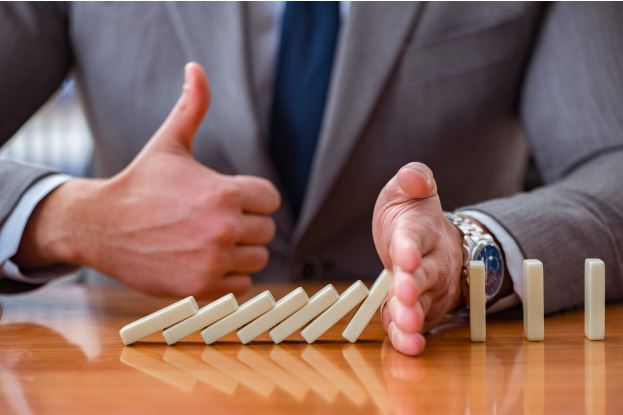 Once we enter the recovery period, many senior managers and executives will no doubt make this a priority. But how to future-proof your business for a potential crisis – especially if you're not sure what that crisis could look like? Well, the right support is fundamental to the process.
The business impact of the Covid-19 pandemic 
For the UK, the grim economic impact of Covid-19 is laid bare. The Bank of England estimates it could be the worst downturn in 300 years. Even the most prepared businesses shall find the initial stages of the post-pandemic recovery hard going. But agility and creativity ensure there will be light at the end of the tunnel. Then, future-proofing must begin in earnest.
What we can expect to see from the outcomes of this particular challenge are the experiences that are shared. Leading risk management and advisory firms excel at using what goes before to inform what comes next. By turning to such firms to assist with your future-proofing efforts, you benefit from a multi-faceted approach. And it'll cover more bases than you first thought.
What does business weakness look like? 
Some parts of a business can be more affected by a potential crisis than others. How can you mitigate this risk? By auditing every part of your business, you can root out those pain points that could leave you vulnerable in tough times. This could be ways of working, skills shortfalls or budget allocation. Done regularly, it ensures you're always on top of these weaknesses.
You can then map out various scenarios with these issues in mind. This should help you work out potential solutions – closing gaps, shoring up weak points and recruiting fresh talent.
Hope for the best, plan for the worst 
It can be hard to assess the weaknesses of your business in an honest way. But it's often the only way you can accurately battleplan for worst-case scenarios. From this come action plans, however. It gives you an overview of how a crisis can unfold and where it can undermine the business. More importantly, it lets you see where the right steps can have positive results.
At a time of crisis, the hope is that it passes over before it has a chance to seep through. The plans you draw up to fix the roof while the sun is shining mean a short-lived crisis might pass almost unnoticed. But those plans become more invaluable the longer a crisis continues.
As we've have seen since the onset of the coronavirus lockdown, it takes a combination of the right people and tech to pull businesses through. If these two components are at the centre of efforts to future-proof your business, your resilience to potential crises will be much stronger.
_______________________________________________________________
Interesting related articles: