One of the most important decisions a homeowner has to make is the choice of the flooring. It is a part of the structure that reflects the taste of the building's owner. Although there are many options available in flooring like marble, tiles, carpets to terrazzo, one material stands out and never goes out of fashion, which is wood.
As simple as it seems, none of the wood flooring can be created equal because of the variety and the different lining of the wood. The color and type of wood used in flooring determines the impact of the feel and aesthetics of the space. Wood flooring has been used for centuries due to its versatility in design and functions.
Benefits of Wood Flooring
The best feature about wooden flooring is that it has been in style of centuries. Despite the numerous changes in design and style, it is still considered a reliable and stylish way to decorate your home or offices. The main reason for its survival through many eras of design is the unique look of its material.
Another reason for its popularity is that with a wooden floor one can feel an instant connection with the natural world. It provides the feel of the forest in the most modern environment. Not only does it protect your feet in the extreme weather, but you also feel lighter while walking on a wooden floor. Here are some more benefits of wooden flooring.
Unique Design
Nature is the biggest artist of us all and each strip, plank, or board is a unique masterpiece of what mother nature can create. They have their unique shades of colors and patterns in the same way that no two human fingerprints are ever the same. There is a wide range of common, imported, or exotic wood available to choose from. Each type has its own color, grain, and characteristics to suit your needs. The one thing we can be certain of when we choose a wooden floor is that its design and features will be one of a kind.
Flexible Character
With the passage of time, the surface of wood gradually changes. With each scratch, dent, stain, and shading of color, your wooden floor will develop a unique personality. These kind of attributes can only be gained over the course of time. Rather than becoming old and unsightly, wooden floors mature with age.
Good for Large Spaces
Wooden flooring is preferable in large or open spaces. It helps break up the tedium of the vast space with the help of its patterns and grains on its surface, while bringing design and interest into the space.
Wood Flooring Business and Its Future
The flooring business is closely related to and influenced by the housing industry. Like all other businesses in the world, the housing industry suffered severely from the Great Recession that followed the Global Financial Crisis of 2007/8. Because of its close ties to housing and construction, the flooring sector also declined.
However, now it is bouncing back faster than any other business. Latest statistics suggest that the sector has a promising future. Flooring sales in 2019 reached their highest level since 2010, with average selling up $1.11 per square foot.
The wooden floor business has been one of the major components helping drive the economic recovery of the United States and several other countries. Gulvkanonen is a fine example of a successful and profitable wood flooring business.
Wooden flooring includes carpeting, installing resilient flooring, preparing the surface for the installation of wood flooring, and floor covering. In this industry, you install a variety of materials as floors for commercial or residential use. Wood flooring requires measuring, cutting, and installing different types of wooden material for your client's homes or offices.
In this business, you may also have to remove the older flooring, level subfloors, and then install the new material which brings in extra revenue. You can work with flooring contractors, construction companies, or you can be an independent contractor. If you are planning to get into the wooden floor business, now is definitely the right time to start.
Why Start a Wood Flooring Business
There was a time when carpets and tiles dominated floor surfaces, but now many homeowners are considering replacing them with wood. Resurfacing your floor with wood offers many advantages. Carpets are much more difficult, expensive, and time-consuming to clean. They are also more likely to trigger allergies in susceptible people.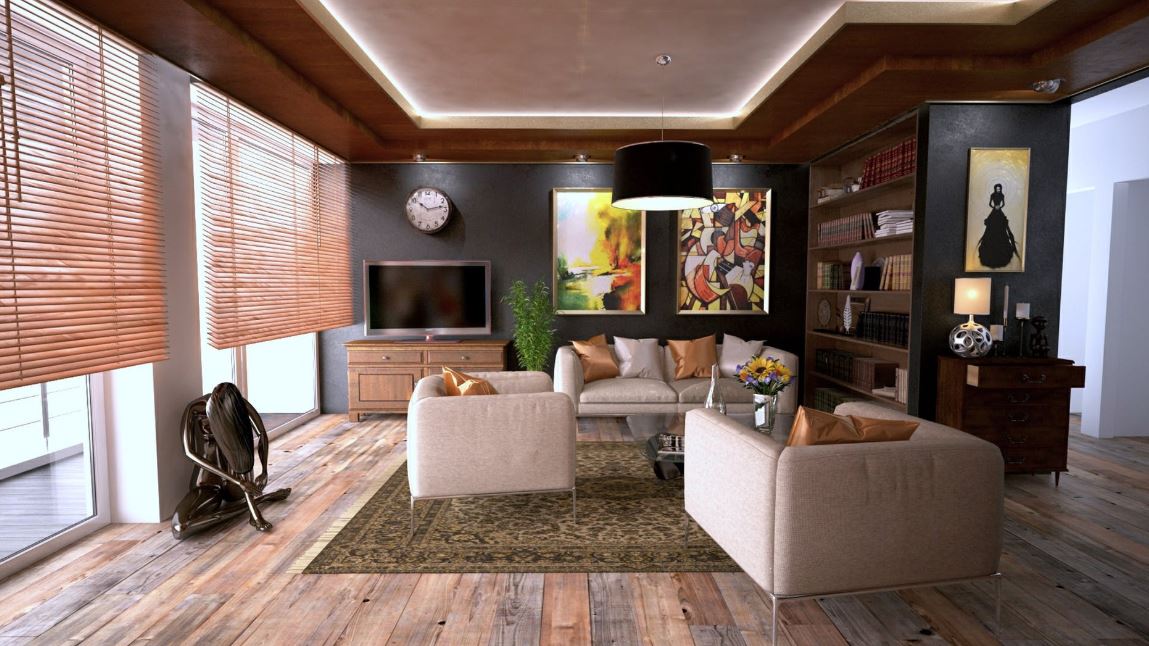 Wood is safer than tiles because it is less slippery. If you do fall down, risk of serious injury is much greater with tiles. Most households with elderly members or young children tend to prefer wood to tiles. Wood also matches with most types of furnitues, rugs, and home ornaments and decorations.
The business and opportunities are countless in this industry. Your customers can be interior designers, home or office owners, remodeling contractors, or construction companies. For starters, you can target the neighborhoods of homes and apartments built prior of late 90's, which are much more likely have wooden floors. Print thousands of fliers offering a free presentation and quote and deliver them to homes and offices in your area.
You can also approach contractors and interior designers to strengthen your client base. Don't forget to tell hardware and home improvement stores about your new business. They sometimes need the services of a flooring company.
If there is a widely-read local newspaper in your area with a classified section, places ads there as well. Don't forget small convenience stores that have wall or window space dedicated to local ads.
Conclusion
A study indicates that the wooden floor industry brings in around $25 billion annually. The giants of this industry only represent about 10% of this figure, which leaves a sizeable chunk of business for you to grab. Most entrepreneurs with a wooden floor business have annual sales in excess of $75,000.
Like any startup, don't expect to be making millions in your first year. Building your client base and getting on top of cash flow can take time. However, if you work hard, use good quality material, keep an eye on your material and running costs, and follow the suggestions in this article, you could be well on your way to owning a thriving and growing business.
What is a Startup? – Video