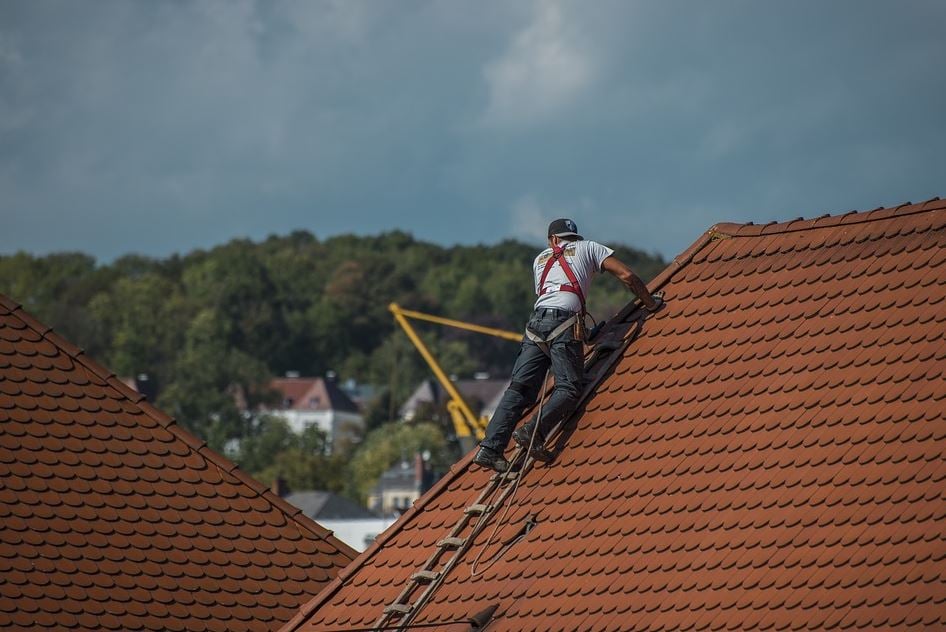 GAF certification is a program offered by GAF Materials Corporation, one of the largest roofing manufacturers in North America. It recognizes contractors who meet strict standards for quality, professionalism, and expertise in roofing installation and repair.
In today's competitive roofing industry, obtaining GAF certification can help contractors differentiate themselves from the competition and demonstrate their commitment to providing high-quality workmanship and customer satisfaction. GAF certification can also give contractors access to advanced tools, resources, and marketing opportunities, which can help them grow and succeed in their businesses.
Eligibility Requirements for Contractors
To become GAF certified, contractors must meet certain eligibility criteria, such as being licensed and insured, having a minimum of five years of roofing experience, and having a good reputation in their community.
Some roofing contractors, such as Tar Heel Construction Group, LLC based in Bel Air, Maryland, are GAF master elite certified, a certification only given to the top roofing contractors in the country.
GAF-certified contractors must complete extensive training and education programs to ensure that they have the knowledge and skills necessary to install and repair roofs to the highest standards. This includes both online courses and in-person training sessions, covering topics such as roofing materials, installation techniques, safety, and customer service.
GAF also provides certified contractors with ongoing support and resources, including technical assistance, marketing support, and access to advanced tools and equipment. This helps contractors stay up-to-date with the latest industry developments and continue to provide high-quality roofing services to their customers.
How does GAF ensure that its Master Certified professionals have the necessary qualifications?
Becoming a GAF Master Certified professional is no easy feat. To qualify for this certification, a contractor must meet stringent criteria and demonstrate expertise in a wide range of areas, from installation to product knowledge. In addition to having a proven track record of success, GAF Master Certified professionals must also complete a comprehensive training program that covers the installation of GAF products, safety practices, and advanced technical knowledge.
GAF also has a rigorous process to ensure that its Master Certified professionals have the necessary qualifications. The company requires all applicants to submit a detailed application, complete a full background check, and take part in an in-person interview. Additionally, GAF sends a team of experts to inspect the contractor's work and evaluate their overall performance. Only after all of these steps are completed will GAF grant the professional the Master Certified designation.
In the end, GAF Master Certified professionals provide homeowners with the highest quality of service. The company's rigorous process ensures that only the most qualified professionals become certified, providing customers with assurance that their project will be handled with expertise and care. This gives GAF Master Certified professionals a competitive edge in the marketplace and allows them to charge premium prices for their services.
What types of continuing education do GAF Master Certified professionals need to stay current?
Becoming GAF Master Certified is no small feat. It requires a great deal of dedication, hard work, and skill. To become certified, applicants must pass an extensive three-part online exam and participate in a rigorous hands-on certification process. The online exam tests the applicant's knowledge of building materials, roofing systems, and installation methods. The hands-on certification assesses the applicant's ability to install and maintain a GAF roofing system properly. Once certified, GAF Master Certified professionals must stay up-to-date on new materials, trends, and regulations.
Ongoing education to maintain GAF Master Certified status is necessary for all professionals. The GAF Education Academy offers a variety of continuing education courses to meet the needs of certified professionals. These courses cover safety, product knowledge, new technology and installation techniques, and applicable regulations. All courses are certified and approved by GAF, ensuring that GAF Master Certified professionals are up-to-date on the latest industry standards and regulations. In addition to the courses offered by GAF, professionals can also look to other listed organizations to stay current.
GAF Master Certified professionals have a responsibility to provide their customers with the highest quality services. GAF's rigorous certification process ensures only the most qualified and knowledgeable professionals become certified. As part of their commitment to their customers, GAF Master Certified professionals must stay abreast of new materials, trends, and regulations through continuing education. This commitment to continued learning keeps GAF Master Certified professionals up-to-date on the latest industry standards, providing customers with the assurance that their projects will be handled with expertise and care.
---
You may be interested in: Top 5 Communication Skills Every Entrepreneur Must Master For Success