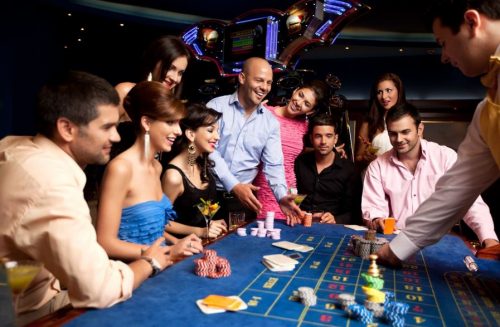 There's no denying the fact that the gambling industry in the UK has transformed beyond all recognition over the past 20 years.
This period has seen huge market growth – owing in part to advances in technology – and major moves in legislation. Today, it's quite clear that at a time of economic uncertainty for the UK, gambling is a sector it can depend upon for strong growth and revenue.
But it wasn't always this way, and here we take a look at some of the key milestones of the past two decades. We'll also look ahead to potential changes that may be on the horizon.
The 2005 Gambling Act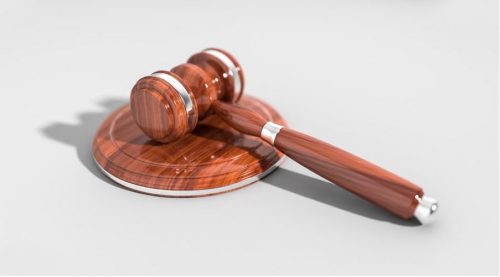 The last time there had been any significant legislation relating to gaming was back in 1845 when the Gaming Act made wagers unenforceable by law. The policy of the Act was to discourage betting, given the damaging social effect of gambling.
Unbelievably, there were no major changes in gambling legislation for over 150 years. Then, following the Budd Report of 2001, the UK government sought to introduce a new liberalised regulatory regime to make the gambling market more lively.
The Gambling Act was passed in 2005 to bring archaic legislation up to date. As part of sweeping changes, local authorities were to be responsible for granting gaming licenses, and the industry regulator the Gambling Commission was founded.
The Act sought to:
Prevent gambling from being a source of crime or disorder, being associated with crime or disorder, or being used to support crime
Ensure that gambling is conducted in a fair and open way
Protect children and other vulnerable persons from being harmed or exploited by gambling
Among the more controversial changes was to allow the licensing of up to eight so-called 'super casinos' throughout the UK. Many opposed to the bill felt that it would encourage gambling so a compromise was reached by parliament that reduced the number to one super casino, to be built in Manchester. However, after Tony Blair stepped down as prime minister, this plan was also quietly dropped.
The 2005 Gambling Act was seen as forward-thinking as it explicitly covered online gambling – at the time very much in its infancy – and placed it under the same jurisdiction as the then-more popular forms of gambling.
The growth of online gambling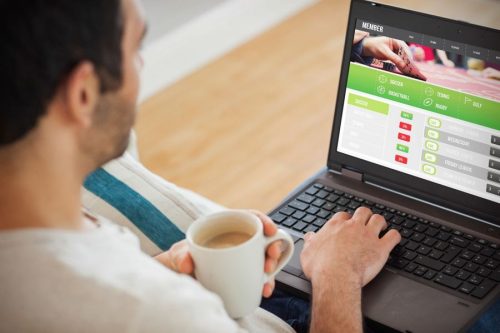 Despite an initially slow take-up, the popularity has grown exponentially in recent years as digital technology has kept up with consumer expectations. Today, online gambling brings in more than one-third of all gambling revenue and is the largest single gaming sector – according to the Gambling Commission.
And if you play online casino games regularly, that's hardly surprising. As well as providing the opportunity to play your favourite games from the comfort of your own home, online casinos are also more immersive than ever. High-quality graphics, audio, and video have attracted gamers in their droves – and some of them now even prefer it to the real experience of visiting a casino.
Technology has been at the heart of this progress. Faster broadband speeds and wireless connectivity meant that the games that could be played almost anywhere and at any time of day or night.

It's also opened up the possibility of one of online gambling's most popular phenomena – live casinos. Live casinos connect online players with real-life dealers in real-time, bringing the casino experience to their living room – or wherever they are, using any device. Plus, it provides the opportunity for gamers to talk to each other through their headsets like they would in a land-based casino.
The leading online players
With so many online casinos in operation today, it's easy to forget that in the beginning there were just a few brands bold enough to experiment with virtual gambling.
Many of the original operators fell by the wayside, but others like Casino-on-Net thrived. This small fledgling outfit was founded in 1997 but went on to become one of the most successful and recognisable gambling brands – complete with a range of engaging slots, classic casino games, and live casino options.
The burgeoning popularity of online casinos, which is attracting more and more players to the market, has helped usher in another groundbreaking piece of legislation – the Gambling (Licensing and Advertising) Act 2014. This introduced the ruling that all operators, wherever they were based in the world, would have to have a UK operating license to be able to operate in the country and advertise their services.
The politics of gambling
There are voices out there right now that believe that the gambling industry as a whole has enjoyed too much freedom over the last 20 years and that the time may have come to pull back. In the last few weeks, the subject of Fixed Odds Betting Terminals has hit the headlines and even led to a ministerial resignation. These machines are said to generate much of the profits for betting shops and currently have a single bet limit of £100.
The government had pledged to cut this to £2 by the autumn of 2018, but this has now been put back until 2019. Conservative MP Tracy Crouch felt so strongly about the delay that she felt stepping down as minister made a strong enough statement.
On the other side of the political divide, the Labour Party has pledged that if they come to power they will outlaw all gambling advertising on TV while the match in question is still in play, impose a compulsory 1% levy on all gambling yield and ban the use of credit cards to pay for bets.
The gambling industry, which generated £13.9 billion in revenue between 2017 and 2017, has a very strong lobbying presence so these are changes that would be certain to be challenged. The fact that gambling is such a popular pastime also means that public support for these measures could be limited.
A look to future prosperity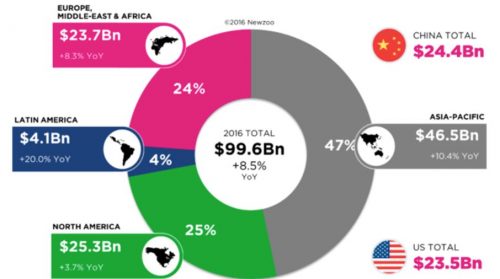 One thing's for sure – the gaming market is going nowhere. With revenues of $525 billion expected by 2023, the industry is growing at a rate of 4% year on year.
So, while we've undoubtedly come a long way in the last two decades, it seems very likely that we still have much further to go. And with this level of momentum behind the industry the sky really could be the limit.