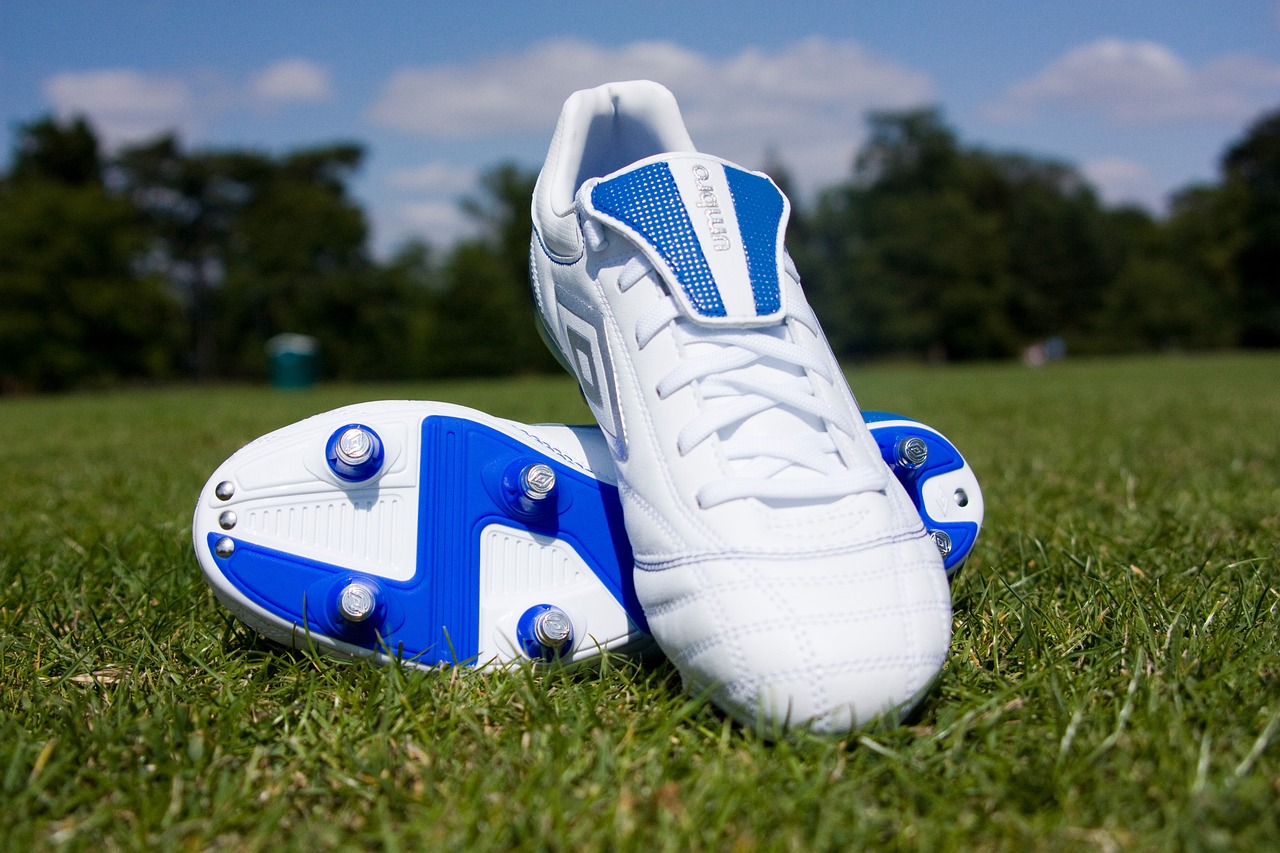 When it comes to a game of football, an excellent grip over the football field is all that makes a difference between victory and failure. Your every step, kick and turn matters and demands optimum control and grip. Thus, the demand for shoes with exceptional traction has increased for both professionals and sports enthusiasts alike.
Today, with cutting-edge technology for manufacturing footwear, football shoes are available with mindboggling elements, including the advanced sole, structure materials, and design. Football enthusiasts are ready to pay the price for getting that secret grip on the field that will ensure that they step closer to success. 
A good grip on the turf ensures swift movements and seamless agility. It also ensures that the player focuses maximum stamina on the game rather than worrying about the traction on the field. Often if we observe, the winning teams have a secret code for the footwear they use in the match. Well, that secret is now an open secret, being embossed in the grip that the football shoes offer.
Cracking the Code to Grip Secrets of the Best Football Shoes
If you are still wondering what formulas companies are using to ensure maximum field grip when it comes to football, here's the answer to your curiosity:
Traction Patterns and Stud Arrangements
One of the most important factors in maintaining an excellent grip on the football field is wearing shoes with excellent traction patterns and the right stud arrangements. Today, football boots are being designed strategically to enhance your agility and give you more control over your speed in the game. 
Thus, to enhance your grip on the game and the field, you can find different varieties of studs available. They range in various shapes, from conical, to bladed and mixed patterns. The conical studs offer stability and a strong grip, while the bladed studs are thinner and offer easy manoeuvrability. 
However, mixed patterned studs ensure you use conical and bladed studs. Thus, your game experience automatically gets elevated, whether a match on a natural field or artificial turf.
Revolutionary Sole Materials
The soles of your football shoes play an equally important role in offering that optimum grip you require to score a goal. Today, sports footwear manufacturers have found revolutionary sole materials that offer a high-end grip, supporting sudden turns and swift movements. Also, specialised materials for soles are designed especially for footwear apt for indoor or artificial football turfs. Companies strategically design firm sole plates to ensure maximum speed and momentum control.
Unique Upper Construction
When it comes to field traction, upper construction is equally important. Thus, companies use the latest synthetic materials and strategic design technologies to ensure players have improved grip and ball control. 
Materials like microfibres and synthetic leather, which are lighter and more durable, are used to craft the upper of your football footwear. The latest designs include textured upper construction for better grip and pace control. 
Football shoe manufacturing companies are adamant about regularly improving their technologies so that players enjoy the game with a snug, personalised fit on their shoes. Still wondering how? The answer is simple. Football enthusiasts have custom options for getting the right fit on their football footwear. 
Manufacturers offer various options, including laceless shoes, unique lacing systems, and adjustable shoe straps. All this ensures that the players do not experience a slip within the shoe and enhances firmness on the grounds. It helps minimise injuries and improves energy transfer between your foot and the ground.
Futuristic Grip Improving Technology
In constant search for improving grip technology in football, we now have access to the best technology. Now, shoes are designed with extra textured coatings for soles and upper surfaces. It ensures extra grip on the ground while keeping intact your agility for seamless dribbling, passing and securing goals.
Another interesting factor concerning the grip is using grip-elevating inserts strategically inserted into your shoe soles. They trigger certain pressure points for maximum control on the ground.
Compliant With Any Weather Conditions
No football shoes are said to be complete unless they become weather-resistant. Hence, now we have shoes strategically designed with water-resistant soles and upper surfaces. Also, soles designed especially for snowy or icy conditions are now available with metal stud arrangements. These small configurations in the shoes help you play with ease and enhanced grip irrespective of the weather conditions. 
How to Discover the Right Football Shoes for You?
What shoes are right for you while playing football has much to do with your field position. Hence, based on that, here are a few suggestions that would help you pick the right pair of shoes for a football match:
Players in the defence position need a heavily padded front upper to sustain multiple shocks while kicking the ball and maximum impact from the forwards.
Players playing the game at this position need to have lighter uppers and midsoles for ease of agility and maximum response.
Here, you need speed and the ability to dribble and pass the ball accurately. Thus, you need football boots with thin upper construction and outsoles for maximum thrust.
Conical studs are good for enhanced grip, swift actions, and precise movements if you play midfield.
How to Maintain Your Football Shoes?
If you want to ensure that your football boots survive longer, maintaining them is a must. Hence, you can follow the following tips to ensure your football boots remain in good condition:
After every game, clean up your shoes inside out and remove the built-up dirt using a soft cloth by scrubbing the surface gently.

After the clean-up, ensure that you air dry your shoes off the wetness from the ground or the sweat of your feet. Remember to dry the insides of the shoes thoroughly, as it affects the insoles. Also, avoid keeping the shoes near heaters or radiators, as it may damage the shoe material and adversely affect the grip.

When storing your shoes, ensure they are completely air-dried and avoid wet storage as it will damage your shoes. Store your shoes in a dry place with optimum temperature.

Regularly inspect your shoes for damaged studs, soles and upper surfaces. Opt for professional repair if required.
Conclusion
Thus, if you still use football shoes with primitive grip technology, it is high time you change them. Ensuring a good grip on the fields has become all the more important as today, the sport is played on natural grounds and artificial turfs. Thus, the needs of players differ based on the surfaces they play on. 
So, companies are now making technological advancements for offering football players the best field grip, as shoes with excellent traction are in high demand. Thus, next time when you think of buying football shoes, ensure the grip factors mentioned above and make well-informed decisions.