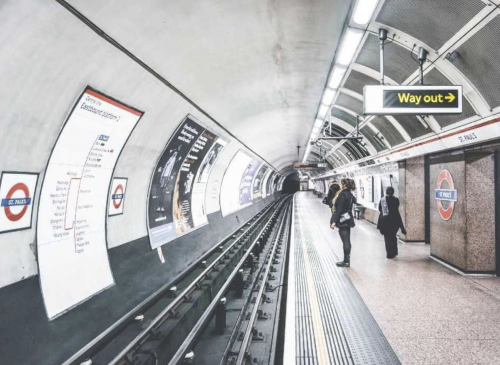 Gap analysis is a strategic process employed by organizations across the world to achieve their desired objectives and goals. It basically draws a sketch of the organizational plans and goals to identify the gap that lies between a business's current position and its desired position. 
Gap analysis can significantly be utilized for achieving several outcomes for a business, including:
For growth and expansion
Gap analysis is performed within organizations to identify the opportunities for growth. All businesses after a certain stage need to develop their growth strategies. Once your initial goals have been achieved, the next challenge for a business is not just to sustain those goals but to be able to grow and expand as well. All successful businesses we see today, be it Apple or the Coca-Cola Company for any other giant from any given industry, they all survive by continuously adding to the portfolio of their products or services. 
How do these businesses identify where to expand and what to add to their portfolio? With a gap analysis that highlights their shortcomings and opportunities. It highlights the unexplored areas of markets or the places that are not yet saturated and may need your contribution. 
For innovation and advancement 
With the increasing use of technology and internet taking over the world, and the unstoppable wave of globalization, no business can thrive without bringing innovation. Innovation does not just mean bringing innovation and advancement in the basic business offerings; rather it involves advancement of machinery, processes, resources, plans and all possible areas of the business. 
Gap analysis can help identify where the possible advancements can be introduced. It helps identify how technologically efficient your processes and products are, and where further efficiencies can be incorporated. 
For research
The world is not driven by research. Growths, development, innovation, improvement all are indebted to the intensive research activities across industries as well as academia. It is these research that bring to light the newer opportunities and avenues. Thus, gap analysis is needed in these researches as well. As a matter of fact, the entire process of research is actually a labor to identify the gap i.e. what has been done and what is needed to be done. 
Essential Elements in Gap Analysis
Mission and Vision
In order to do your gap analysis effectively, the first thing you need to be clear about is your ultimate goal i.e. where do you want to reach. If this goal is not clear enough, the actual gap that is to be filled will not be determined effectively and if this gap is not effectively determined, the development of plan and its execution might all go in vain. 
Therefore businesses always have a certain Mission and Vision statement, stating what they are, what the purpose of their existence is, what do they want to achieve, where do they want to contribute and where do they want to reach in the near future. 
With this being clear, the analysts engaged in gap analysis would be in a far better position to be determine how far a company is from where it initially planned to reach and how does it need to strategize in order to reach that point. 
Plan of Action
A Gap Analysis performed without a plan of action to accompany it is a waste of time, effort and resources. This means that both the antecedent as well as the outcome of a gap analysis activity is the plan of action of that business. In the light of the existing plan, the analysts must identify the current scenario and the desired scenario, and once the desired scenario has been sketched out, the net plan of action to achieve it must be developed. 
Thus the gap analysis and development of plan of action go hand in hand. 
Environmental scanning
While you are planning for expansion or innovation, or whatever it is for which the gap analysis is to be performed, environmental scanning is also mandatory. Analyzing your environment, along with the cultural diversities, resource availability, challenges faced and other political and technological factors enable you to identify your capacity. Planning something that a business can either not achieve or would not be contextually needed would be senseless. So to put things into perspective and to contextualize the growth plans, gap analysis must always be done in the light of conclusion drawn from environmental analysis.
Available and required resources 
While you perform your business's gap analysis, it is extremely important to analyze your available and required resources and from where you can arrange those required resources, if you have to. Projecting needs beforehand that you probably cannot fulfill later because of the challenges faced in the availability of resources would only be a waste of time. Therefore, identification of resources and sources from where further resources can be drawn is extremely important and then you are good to base your gap analysis and plan of action on it. 
---
Interesting Related Article: "5 Essential Tips on How to Start a Business"