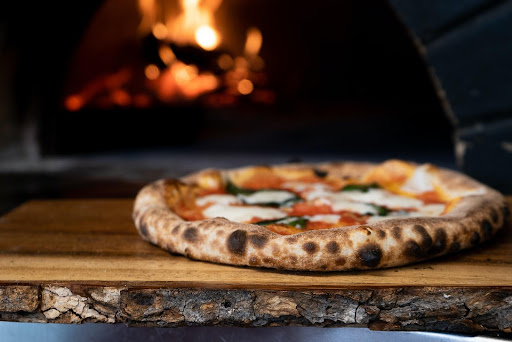 Heaters are a necessity during cold weather. While you want to get the best heating system for your home, various factors may pop up. For instance, can you handle an increase in your electricity bill from electrical heaters?
Fortunately, other options such as gas-powered heaters and wood ovens are within reach. What are their differences, and which is best for you? Below are factors that we will look into for you to make an informed decision.
We are all looking to save energy while staying afloat in terms of finances. Money is never enough from utility bills, basic needs, getting an outfit, and even going for a holiday vacation.
Additionally, environmental awareness is influencing our decisions. Wood ovens give an irresistible stylish look, no doubting that! The ambience is a plus. However, if you want an energy-efficient heating system, the gas model is up to the task of cooking, heating, and lighting. Being the cheapest form of energy also makes it worthwhile. Wood ovens, on the other hand, only come in handy for cooking and heating purposes. 
Just like any product in the market, safety should be a priority on your list. And when it comes to fires and poisonous gases, it's even more crucial. Whether in small or large amounts, wood ovens emit carbon dioxide, which is unsafe for your health.
Besides, as a way to ensure the safety of your pets and kids, these ovens call for keen observation and less time away. Only a spark is needed, and everything could go down in flames, not forgetting the rampaging smoke if your logs are not dry enough.
Whereas gas heaters feature no fumes or sparks, making them less susceptible to fires. Regarding usage, storage, and maintenance, they come with a manual as per the manufacturer.
What if you do not want to spend more dollars on installing gas heaters as they require the services of a professional to ensure safety standards. In that case, you will have to choose a wood-fired oven that anyone can get hands-on. 
But on the brighter side, a gas heater will save you from the hassle related to wood-fired heaters in the long run.
Wood-fired ovens take time to heat up. Keep in mind all the effort you have to put in to warm the entire household. And when you want to get the same warmth in your bedroom as in the living room, that may not be easy. Contrarily, gas heaters provide cosiness at the click of a button and can evenly distribute heat.
For adjustments on the level of heat, a knob works the magic. With wood-fired ovens, only a boost of wood increases the temperature. What about when it is too high, and you want a lower temperature? 
Unfortunately, there is nothing much you can do. Maybe, put out the fire. How about getting a supplier for wood, cutting, and stacking them? It's somewhat a high price to pay for warmth. Moreover, you need extra storage space. 
Gas heaters only require a meter to your house, and you are good to go unless it's not in good condition. Regular maintenance can fix that.
Long hours at the office mean fewer hours at home. While you want to catch your favourite show, other things may need your attention, like cleaning! Have some time for an extra cleaning task at home? That's what you get with wood-fired ovens due to smoke emissions. 
Moreover, you need to check the chimney system for soot or chemical accumulation, a player in fire risk. With less time on your hands, consider the gas-powered model free of smoke and soot and likely to fit your schedule. 
Remember that whether you settle for wood or gas heaters, ensure you meet the maintenance guidelines in your state.
Aesthetics and functionality rarely go together. Suppose you are all about enhancing the theme of your interior design. The wood-fired oven may work in your interest by boosting the outlook and feel of your home. 
The aroma and crackling sound of burning wood is appealing. The gas-heaters are no match. Although the tech world has improved the gas heaters to mimic a natural look, wood still tops with a classier appearance. 
Conclusion
Based on the factors above, gas heaters are undoubtedly better than wood-fired ovens. Unless you prioritise a chic look and easy installation of wood-fired heaters, the gas counterparts meet money value regarding functionality. They encompass less cleaning, a clear atmosphere, warmth when needed, power to control it, and efficiency.
Once you have settled for your ideal cosy getaway, next is where to get it. If you have no recommendations from friends and family, ensure you find a firm with a sound footing in the industry. 
The professionalism and qualification of their team should also linger in mind. With different designs in the market, they should help you make a wise decision.
---
You may be interested in: The Must-Haves You Need In Your New Kitchen