"If you have more money than brains, you should focus on outbound marketing. If you have more brains than money, you should focus on inbound marketing." – Guy Kawasaki
How fast can I get results? When will my marketing strategy start working? How many leads can I get tomorrow? These eternal questions are bothering marketers and business owners all over the world.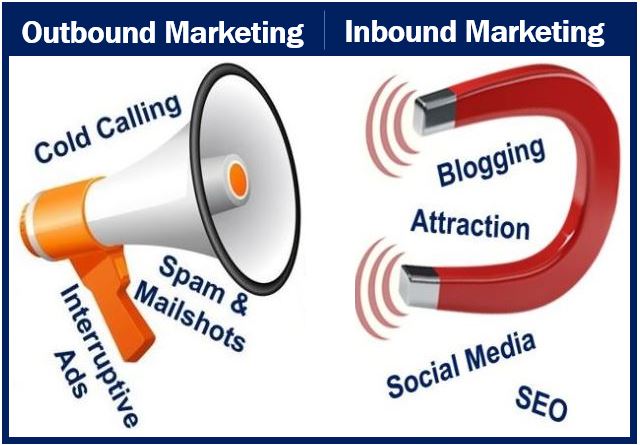 While getting precise answers is nearly impossible, you can get a fairly clear idea of what to expect from your inbound marketing efforts.
Lead generation speed depends on how well you do your job. It depends on you.
Let's take a closer look at lead generation factors and timelines to help you set realistic SMART goals for your inbound marketing campaign.
Inbound Marketing Timeline
How long does it take to get results? If you are starting from scratch, it could take six to nine months to notice progress. To achieve it you'll need to:
Get educated on inbound marketing or hire an experienced marketing team
Assess the state of your current marketing
Define SMART goals
Define buyer personas and their potential journey
Build a marketing plan
Create an optimized website
Create and publish content
Promote the content
Evaluate the progress
If you already have a well-optimized website, high-quality content (at least 50 articles), ready-to-use social media profiles, and a solid budget, you can start seeing new leads within weeks.
According to a HubSpot study, 83.9% of companies started seeing lead increase in the first seven months of their inbound marketing journey.
While it's possible to start noticing results in the first couple of months, only a small percentage of companies see a lead increase quickly. Inbound marketing is a process not a tool. You have to allow it to play out.
Getting Faster Results
Patience is one of the pillars of inbound marketing. However, according to marketing experts at Miromind, you can take advantage of a few tricks to speed up the results.
Social media – connect with the target audience with paid social media marketing tools. Take advantage of post automation.
Blogging – invest in hiring professional writers to create a bigger volume of articles for your blog and guest posts.
Emailing – email marketing has a 4400% ROI. The more you invest in it, the better results you can get. Spend time and money on email marketing effort, connect with the target audience quicker and achieve faster results.
Gated content – create pieces of high-quality content (eBooks, whitepapers, case studies) and offer it in exchange for contact information. These "freebies" can boost your lead generation efforts quickly, giving you direct access to the target audience.
CTAs – add dynamic CTAs to your emails, blog posts, and high-traffic landing pages.
Pop-ups – utilize pop-up messages to gather information quicker.
The key to expediting lead generation is money. The bigger budget you have, the more you can invest in paid ads and media, thus creating more opportunities for conversions.
Vital Factors for Speeding up Your Lead Generation
It can take months to see measurable inbound marketing campaign results. Or it could take weeks. Or years. These factors determine the speed of your lead generation strategy.
1. Creating a Plan
It's easy to get distracted by such seemingly easy tool as PPC marketing. You pay, you wait, you get results. In reality, while quick-fix solutions can generate traffic, they may not provide a sufficient conversion rate. That's why your plan should provide for a variety of both short and long-term tools and strategies.
It could seem that writing technical documentation is a waste of time. Meanwhile, it's the horsepower behind your campaign's engine. Invest time and money in a complete marketing strategy. The better the plan is, the faster it generates lead.
2. Hiring an Experienced Team
Here is an easy one. Marketing newbies can't provide quick results. With an overwhelming number of marketing agencies offering their services, it's tough to choose the right one. Meanwhile, in the race to save money, it's often tempting to hire someone, who asks for less. Hire a team with experience.
3. Investing in Inbound Marketing
If you are underinvesting in your inbound marketing campaign, don't wait for it to produce fast results. You can see it working with PPC marketing. The more money you are willing to spend, the more visible your ads are.
However, such slow-mo tactics as SEO also depend on your budget. Low budget means less content, slower link building, and insufficient website optimization.
The more you pay, the more you get (with the right marketing team). It's that easy.
4. Sticking to the Strategy
If you stick to the inbound marketing plan and business strategies, you are likely to get faster results. Any change of plans warrants delay. Altering product offerings, messages, and goals could mean starting from the beginning. Don't expect to get quick results after changing the requirements.
5. Increasing Activity
The more active you are with your inbound marketing efforts, the faster you'll see leads coming. Generate more content, build more links, write more blogs, and tweak your landing pages.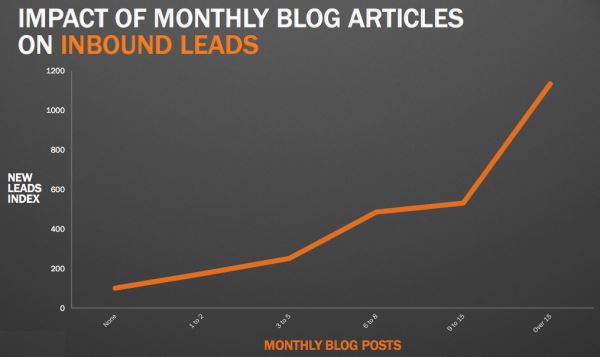 The more you work, the more results you get. It's that simple.
6. Knowing When to Fold'em
No matter how great your inbound marketing strategy is, it can have flaws. That's where analytics comes in. If you follow the timeline and analyze your campaign properly, you could find that it's taking the wrong direction.
Don't insist on sticking to the plan if it's not working well enough. It could delay your efforts further. Be ready to admit mistakes and change the strategy midway.
How Long Does it Take to Generate More Leads Using Inbound Marketing?
Be patient. It takes about six to nine months to start seeing solid results. The more time, money, and effort you put into your campaign, the better your lead generation results will be.
Find the money
Hire the right experts
Keep working consistently
The best part about inbound marketing is that if you follow the rules, it always brings results.
________________________________________________________________
Interesting related article: "What is inbound marketing?"