China's exponential economic expansion has turned it into a pivotal hub for commerce and finance, drawing in professionals worldwide. Pursuing an MBA in China can provide a unique and valuable experience that sets you apart from your peers. Undertaking an MBA in China is a smart investment, and here we'll aim to explore precisely why that is.
An Overview of MBA Programs in China
MBA programs have become increasingly popular in China as the country continues to grow and develop its business landscape. Here is an overview of MBA programs in China: 
Types of MBA Programs Offered in China
l Full-time MBA: A traditional MBA program typically takes two years to complete and is designed for students who can commit to a full-time course load.
l Part-time MBA: Designed for working professionals, this program allows students to work while pursuing their MBA. Courses are often scheduled during weekends or evenings.
l Online MBA: An MBA program that can be completed entirely online, allowing students to learn from any location globally and at their preferred learning speed.
l Executive MBA: An advanced MBA program designed for senior executives and business leaders with many years of professional experience. This program is often part-time and flexible to accommodate executives' busy schedules.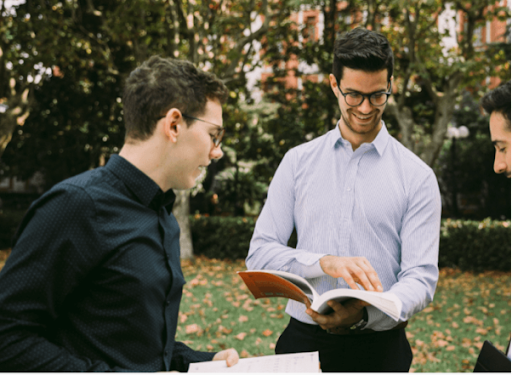 Accreditation and Ranking of MBA in China
Accreditation and ranking of MBA programs in China vary. Still, many top business schools in China have received international accreditation from organizations such as AACSB and Equis, considered the top global organizations for accrediting business education. The top-ranked MBA programs in China include Peking University's Guanghua School of Management, Shanghai Jiao Tong University's Antai College of Economics and Management, etc.
Curriculum and Courses Offered in MBA Programs in China
MBA programs in China have a similar curriculum to other countries, focusing on fundamental business subjects. However, programs in China may include courses tailored to the country's unique business environment and culture, such as cross-cultural management and China's legal system. Experiential opportunities, such as internships and study trips, provide students with real-world experience and insights into China's business practices.
Top 4 Advantages of  Pursuing an MBA Program in China
So, with this in mind, let's explore four specific advantages of pursuing an MBA in China for international students.
Exposure to Chinese Business Culture and Practices
China's unique business culture and practices differ significantly from Western countries. By pursuing an MBA in China, students gain exposure to this unique business culture and develop an understanding of how it operates. This exposure can help them understand how Chinese businesses use it and enable them to develop strong business relationships with their Chinese counterparts.
Access to a Large and Growing Business Market
China has one of the world's largest and fastest-growing business markets, with numerous opportunities for growth and expansion. By pursuing an MBA in China, students gain access to this market and can learn about its opportunities and challenges. They can also learn how to navigate the unique business environment and cultural nuances essential for success in China.
Network with Influential Business Leaders in China
China has a strong business community, with many influential business leaders who are well-connected domestically and internationally. Pursuing an MBA in China allows students to network with these leaders and build relationships that can be invaluable for their careers. These connections can help them secure job opportunities and gain valuable insights into the Chinese business environment.
Lower Tuition and Living Costs
Compared to the United States and Europe, the cost of pursuing an MBA in China can be relatively low. This is especially true for those who study at a Chinese university rather than an international school. In addition to lower tuition costs, the cost of living in China can be significantly lower than in other countries, which can help students save money while pursuing their degrees.
How to Pursue a Successful MBA Program in China
Pursuing a successful MBA program in China requires careful planning and preparation. Below are key suggestions to assist you in maximizing your MBA journey in China:
l To pursue a successful MBA program in China, research the programs that align with your academic and career goals.
l Ensure you meet the admission requirements, which typically include an undergraduate degree, minimum GPA, GMAT or GRE scores, and language proficiency tests.
l Build your network by attending events and joining professional associations and alumni networks.
l Stay informed about industry trends by attending conferences and reading publications.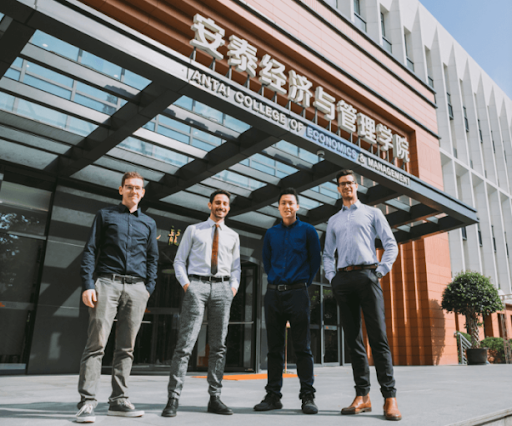 Study an MBA Program From the Best Business University in China: ACEM
The MBA program from ACEM (Antai College of Economics and Management at Shanghai Jiao Tong University) is the best business school in China. Below are some of the reasons why ACEM is a wise decision for those who aim to succeed in the business industry:
Excellent faculty:

Antai College of Economics and Management has one of the largest and most published faculty bodies among all business schools, with 178 members. They possess extensive knowledge and expertise that they impart to their students.
Business Opportunities and Entrepreneurial Success:

ACEM's MBA program enables students to establish connections with potential employers and gain insights into the business world through its strong industry connections in China and worldwide. The program also emphasizes entrepreneurship and innovation, allowing students to develop their business ideas with support and resources from ACEM.
Choosing one of the best Shanghai MBA programs from ACEM is more than a solid option. Ultimately, the program provides students with a world-class education, excellent networking opportunities, and the skills they need to succeed in business.