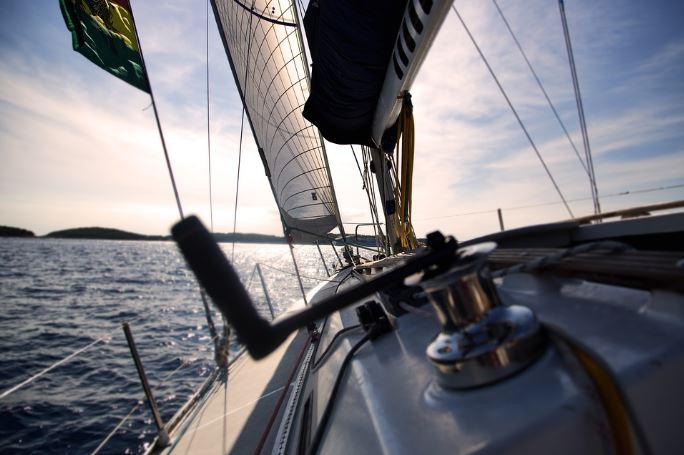 Many people dream about purchasing a beautiful boat that they can take out to sea with their families. It can be nice to think about how sailing a nice big boat would feel out on the open water, but many people do not understand that having a big boat is not something they need to dream about. There are a lot of people out there that do not understand that purchasing a boat has never been easier due to financing arrangements and credit loans. 
If you have been thinking about purchasing a boat for a while, then you should consider reading about the various financing options that are available to you because your big boat dreams may actually become a reality. 
What about Bad Credit? 
There are many people out there that want to purchase an expensive boat, but they are afraid that their bad credit score will have an impact on the ability to get financing. They often think that they will not be able to afford a boat, but in most cases, this is far from the truth. If you take the time to look, you will be able to find many companies that offer financing options for those with bad credit. 
One of the reasons that companies offer loans to boat buyers with bad credit is because the loan will be secured by the boat as collateral. This lowers the risk for lenders because if the purchaser defaults on the loan, the lender can take back the boat and sell it to cover their losses.
Remember that when getting a boat with bad credit, that you meet the loan qualifications before submitting a loan application to a lender. This is because if you do not meet the eligibility requirements for the loan, your credit score may be negatively impacted when they check your credit score.
This will generally happen regardless, but if your credit is going to take a hit, you will want to make sure you can actually get the boat as well. With that being said, these companies can offer loans to those with poor credit and the financing term can be up to 15 years, which gives you a long time to pay off your purchase. 
Finance with a Credit Card or Bad Credit?
Generally, the interest rates for those with bad credit will be slightly higher, but it is normally less than the interest that debt on your credit card carries. A typical credit card will have around a 20% interest rate and this is pretty high. If you have found a good lending company, you should be able to obtain a loan with a lower rate of around 12%. It is very reassuring to know that you can still get a loan for your boat with poor credit.
Even if you already had the loan but you are thinking "maybe I need to get my boat refinanced because I'm paying too much", you can always approach with a professional of the financing industry that has a good relationship with banks to help you reevaluate your payments.
How Much is the Down Payment? 
Now that you know you can still get approved for a boat if you have bad credit, you may be wondering how much you will need to pay for the down payment. The actual dollar amount you need to put down will vary depending on the cost of the boat you are looking to purchase. Generally, lenders will require a certain percentage of the total cost of the boat to be paid upfront in the form of a down payment.
The typical down payment percentage required is around 10-20 percent, which is fairly reasonable if you are looking at a boat somewhere in the middle of the cost range. That means if you are looking at getting a boat that costs $50,000 you would be looking to pay around 5 to 10 thousand dollars for your down payment. 
Create a Payment Schedule 
Once you have successfully obtained a loan and purchased your brand new boat, make sure you take it out on the lake for a spin and enjoy your nice new toy. You will also want to make sure that you create a payment plan and budget so that you will be able to keep your boat around for a long time.
Often times, people that get loans for a boat with bad credit will default on the loan and the lender will have to take the boat back. However, if you take the time to develop a budget and properly manage your money, you will be able to make sure you will never miss a payment and that your beautiful new boat will always be yours. 
When looking to get a boat but do not know where to begin, make sure you do your research and thoroughly consider every possibility. It is important to understand that purchasing the boat of your dreams is not actually that far from reality. All you need to do is find the proper lender that will give you favorable financing options, even if you have poor credit.
_________________________________________________
Interesting related article: "Is Sailing's Resurgence Due To Technology?"