Marketing your cannabis business doesn't have to be difficult, when you work with the right people. Unfortunately, typical marketing companies may not be sure of the best ways to market for the cannabis industry. Depending on what state you're in, and if you sell and ship to other states, you'll have rules and regulations that your marketing has to follow. You want to make sure the company you work with is following those regulations properly, so you don't get into trouble.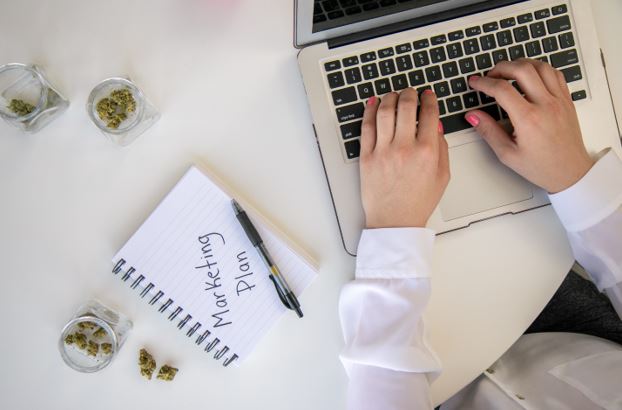 Here's what to consider.
Choose a Marketing Company With Cannabis Experience
Selecting a marketing company is a big decision for your business. Pick the wrong one, and you could be left with a lot of regrets. However, the right company could send your advertising and marketing into overdrive, and make it so much easier for your business to grow and expand. When you work with the professionals at Marijuana Marketing Xperts, you can feel confident that you're getting the right type and level of help and support. That's because you need a company that knows your industry.
If you choose a marketing company that's not focused on the type of industry you have, or that doesn't understand the intricacies of the cannabis market, you might find that they aren't giving you what you really need in the way of proper marketing help. Naturally, that's not going to be good for your cannabis business, and it could even cause you trouble with laws and ordinances. You need to be careful, and that's why you need the professionals at Marijuana Marketing Xperts to help you with your marketing requirements.
Make Sure You Know the Regulations
Because cannabis is such a highly regulated industry, the marketing for it may be much different from other types of businesses. You can't advertise the same way someone could if they were selling soap or detergent, for example. With that being the case, both you and your marketing company need to be clear on any regulations you need to follow. Yes, you want to rely on your marketing company to do the right thing. But you should also make sure you're knowledgeable about your industry, to catch any problems.
Speak Up, if You Need Changes Made
Sometimes, the marketing a company wants to do just doesn't fit with what you're trying to say. When you work with the professionals at Marijuana Marketing Xperts, though, you can let them know if you're not happy with a particular campaign or idea. Having a marketing company that will listen to your opinions and concerns is very important when you're trying to market your products and make sure your company is doing well. It can be vital to be able to be open and honest with your marketers.
Don't Settle for Something That Doesn't Work for You
Even though the professionals at Marijuana Marketing Xperts may know best, you also want to be free to make adjustments, or to avoid a campaign that you're not on board with. That may have been the case with your past marketing company, and could be why you're looking for a new one. Or you may be new to the cannabis industry, and ready to start marketing your business.
There are all kinds of reasons why you could be seeking out marketing experts. Just remember that they're there to work for you, and you can express yourself if you have concerns or don't feel comfortable with something. It's all part of the process.
Keep Your Customers' Needs in Mind
Your customers' needs are what's important, when you're working with the professionals at Marijuana Marketing Xperts. Understanding what your customers want and need from you, and what they need to see from your marketing efforts both matter. Even if you have a great product and a great price, you may not get the traction you need if you don't have marketing that your customers are able to relate to. Fortunately, when you work with the right marketing professionals, that's much less of a problem.
Develop a Relationship of Trust With Your Marketing Company
The best way to market your cannabis company effectively, is to develop a great relationship with your marketing company. When you can really trust them, and they're offering what you need and what your customers are looking for, there's an opportunity for your cannabis business to grow strong and really succeed. That's good news for you and your customers, and it's all made easier when you work with the professionals at Marijuana Marketing Xperts to get the kind of marketing you need for your company's future.
You don't have to settle for marketing that isn't working for you, or just accept the ideas you're given. When you have a relationship of trust with your marketing company, it's all about collaboration, and the healthy future of your cannabis business.