How to Get a Job in Marketing
The commercial revolution that has taken place during recent decades has changed the contemporary world beyond recognition. We live in a fast-paced environment that is overсrowded with brands, firms, and products. We see and hear tons of marketing offers for products and services in various forms of digital commercial advertising every day. Marketing is actually everywhere and it drives our desires, tastes, deeds, and behavior!
To survive in the severe market ocean and hunt for the leading positions in a specific sector, every company has to create a competitive product. The creation of all attributes of the customer's "first date" with a product is the marketers' duty. Consequently, this branch of industry is one of the fastest growing spheres today. It constantly needs "fresh blood" and new incredible, result-driven, innovative professionals.
Marketing diploma or degree was seen as a golden ticket that would guarantee a good job and a bright future in this field. However, in recent years there has been a growing trend of employers giving less weight to formal education and instead focusing on skills and experience. This shift can be attributed to the proliferation of fake diploma makers, which have made it easy for anyone to obtain a fake diploma or degree. As a result, employers are increasingly focused on what applicants can actually do, rather than the piece of paper they may or may not have.
So if you are a student looking for a career path or a postgraduate seeking certain changes in your professional life, maybe it's time to pay attention to the marketing area! But before asking the universe how to get a marketing job, pass the 30 second test below. Mark for yourself only those points which totally describe your professional or private interests!
Do you have natural business acumen?

Are you proud of your highly developed analytical mindset?

Do you have work experience in sales or related spheres?

Are you in love with social media?

Are you interested in the history of the world's top brands and how their great legends were created?

Are you a great fan of TV advertising?

Can you say that you are always full of creative ideas?
Let's count your results now! If you've collected more than three affirmative answers to the survey questions, you almost match the portrait of an ideal candidate for the vacancy in the marketing sphere!
What does a marketing specialist do?
Marketing is an expanding area of expertise that encompasses many different focus areas. In fact, there are hundreds of job descriptions for marketing positions, and all of them can be true. Working in marketing ,in general, includes monitoring trends, creating advertising campaigns, developing pricing and targeting strategies based on demographic data and so on.
The goal of all different departments of the companies are the same – developing more awareness for the products or services they offer. Most of the professional roles in the industry fall under either digital marketing or traditional marketing. Since a huge part of everyday life events happen online, the first category continues to grow its impact fluently.
Depending on the focus of expertise and direction, digital marketing can be divided into pay-per-click and integrated advertising (PPC), search engine optimization (SEO), or content and video marketing. Based on this, a common list of job positions associated with digital marketing includes:
social media managers;
SEO specialists;
content marketers;
digital brand managers;
paid media specialists.
For many companies, a non-digital approach connects better with their base of customers, therefore, traditional marketing is the best way to increase production effectiveness, service quality or the number of sales. Traditional marketing includes experiential and local marketing, as well as work in the direction of market research.
In practice, the influence of traditional marketing activities spreads through TV, radio, periodical press, billboards, face-to-face efforts, telemarketing, and other resources. If you feel more confident in these focus areas, you should probably become a job seeker in the following positions:
brand manager;
community coordinator;
promotions director;
business development strategist.
Of course, this list of different types of marketing jobs is not totally complete, but it can give you an understanding of what is it like to work in marketing.
How to start a career in marketing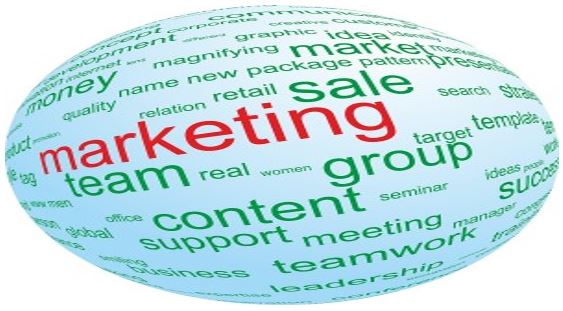 As soon as you identify the direction of your desired future job, you have to think about searching for vacancies and applying for those positions. Try to become an active member of some professional community to widen your network. You can use many possible resources online and offline including social media hosted job boards, career fairs, and special educational events for marketers.
You'll have to prepare certain materials for your effective self-presentation. Those materials include a resume (a short document that sums up a job seeker's qualifications), a curriculum vitae or CV (a more comprehensive document with a list of your qualifications as well as your education and work history), a portfolio that highlights your best project cases, if required, and a cover letter which is needed in most employment-related situations.
Starting the climb up your career path towards getting a prestigious job with a good salary in the sphere of your choice can't be accomplished without structuring your goals and abilities. Composing all the mentioned documents can become the key to your self-identification as a specialist. Writer's block, lack of free time, and having no experience with presentation are not problems anymore. The Internet is full of different services created to help you with those issues.
When seeking the best solution for creating a winning job application letter for a great vacant position, try online support tools. For example, visit the GetCoverLetter website to discover all of the resources it offers to help you catch the attention of the hiring managers and prospective employers.
At the website, you can find tips and tricks for writing a cover letter, a comprehensive guide and instructions for positioning yourself on the labor market, helpful articles for both prospective marketing directors and individuals seeking marketing jobs with no experience, and an outstanding online document builder to gain a big advantage over other candidates
At the end of 2018, Marketing Week reporters foreshadowed the key issues and challenges that would reimagine marketing careers and the working world in subsequent years. Among other industry trends, this review forecasted that marketers would reimagine the future of work. That prediction came true. Specialists are embracing the opportunities of flexible work as they pursue multiple projects in a bid to turbocharge their professional development.
What skills and qualifications make the best candidate for marketer positions?
In his contributor's article for the RecruiterBox, Dave Anderson, a content strategist, pointed out several key features that are a must for an outstanding specialist skill set. Among other strengths that employers usually consider advantageous, he states that an excellent marketer should be a fantastic communicator, a proven goal-oriented team player, and a passionate constant learner.
All that makes sense for the implementation of your secondary skills. The contemporary marketing world is always changing, so the most successful representatives of the profession have to keep up with the latest trends to keep their company ahead of the competition. Communication can be a key to a company's efficiency as it is extremely important to articulate what you're doing and what you hope to accomplish. Possessing strong personality traits can set you apart from the average marketers.
A good marketer is a multi-tasking specialist that optimizes a wide range of processes. Therefore, even as an entry-level employee, you should point out that you constantly strive for order and can avoid wasting time. Do not bring creativity to the forefront, neglecting the above strengths. Creativity seems like a simple way to get loyalty but, in fact, hiring managers are looking for a reliable and competent executor first and foremost.
The clearer you understand your role in the industry and your specific niche in the professional sphere, the more you'll be valued as candidate by the employers. If you are ready to start the communication with your potential hirer, follow this link and learn more useful tips and tricks for composing a cover letter that will stand out above the crowd and increase your chances of being invited to an interview.
Marketing is everywhere: use it in the best way
Being a contemporary marketing professional requires continuous self-education and personal development. You are lucky if curiosity and a quick-witted mind are your natural strong features. There are millions of incredible opportunities that have been created by the era of digital information. A true professional is a person who can easily filter tons of surrounding noise and find a solid core!
Don't avoid special educational programs, intense online courses and masterclasses provided by the monsters of industry. While hunting for the most effective strategies, try to look for inspiration in common things such as shopping or buying food in the supermarket. Think about what industry trends you would implement to market the products or services!
Check your intuition and knowledge with this 10 question quiz by the Entrepreneur and discover the information you need to keep your company ahead of the pack. And remember that marketing is everywhere! If you get closely acquainted, it can transform into an elevator that lifts you better than the steps of a career ladder!
_________________________________________________________
Article you may find interesting: "What is Marketing?"