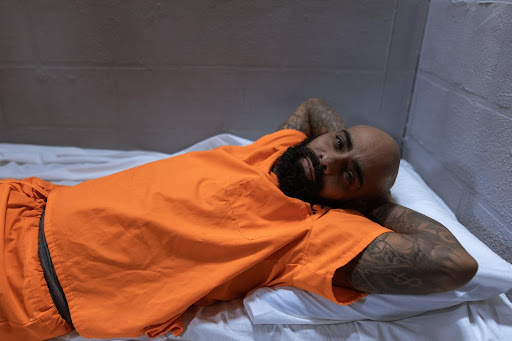 Are you looking for an informative guide to get ready for prison life in California? If so, you have come to the right place! This comprehensive guide will provide you with the information you need to make sure that your time in prison is as stress-free and successful as possible. Get ready to learn practical tips on how to adjust to prison life – from what to expect upon arriving at the facility, to how best to stay connected with family while behind bars. So if you are preparing for life in one of California's correctional facilities, read on and get ready!
The California Department of Corrections and Rehabilitation (CDCR) runs the state's prisons. It is responsible for incarcerating individuals who have been convicted of certain crimes as defined by state law. People are sent to California prisons for both violent and non-violent offenses.
The laws in California can be particularly harsh when it comes to crimes such as DUI, drug possession and trafficking, theft, burglary, assault and battery. Any of these offenses can result in a prison sentence of up to several years. But other crimes command lesser sentences, which can include probation, parole and community service.
But if you're going to a correctional facility in California, what should you expect?
What Happens After Sentencing?
Once you have been sentenced, you will be sent to a correctional facility. Here, the prison staff will give you an orientation and explain the rules and regulations. This orientation is important, as it will provide you with information about prison life, including visiting hours and what items are allowed in the facility.
Once you have been assigned to a cell and given your prison uniform, it is important to get familiar with the daily routine quickly. This includes attending classes, meeting with counselors and participating in work assignments.
It's important to note that you might be processed at one facility, before you move onto another prison where you serve the remainder of your sentence. For example, Wasco State Prison in California is a short term facility, where inmates tend to stay for six to twelve weeks, before moving on somewhere else.
Staying Connected With Loved Ones
If you are incarcerated in California, you will still have the option to stay connected with your family and friends. Whether it is through writing letters or making phone calls, there are some ways to stay in touch. 
Additionally, the California Department of Corrections and Rehabilitation offers a program called Video Visitation, which allows family and friends to have face-to-face visits with an inmate. This program is available at many correctional facilities and is often free of charge.
How Commissary Works
Most prisons in California have a commissary where inmates can buy food, hygiene and entertainment items. You are allowed to spend up to $100 per week from your own funds, or those of your family and friends who help you out financially.
Inmates have to purchase all their items from the commissary, as these are not supplied by the prison. It is important to know the rules around what can and cannot be bought, as some items such as alcohol and drugs are strictly prohibited.
If you get a job in prison, you will be able to purchase additional items from the commissary.
Getting Something Out of Your Time in Prison
It is possible to make the most out of your time in prison by taking part in various programs and activities that can help you get ready for life on the outside. There are educational courses, job training and even vocational classes available in many California prisons.
These programs teach inmates valuable skills that can help them find employment after their release, as well as provide an outlet for stress and emotional support.
It is also possible to stay physically active in prison, as many facilities have recreational areas where inmates can exercise and play sports. This is beneficial for both physical and mental health.
Adjusting to Prison Life
It can be difficult adjusting to prison life, and it is important to have a plan in place for when you are released. This includes having the right support system in place, as well as making sure you are mentally and emotionally prepared for life outside of prison.
It's also important to remember that although it might seem like a difficult situation, there are still ways to make the most of your time in prison. From getting an education and making use of recreational activities, to staying connected with loved ones and getting a job, there are many ways to adjust to prison life.
There are also services available within the prison setting to help you adjust or deal with any difficulties you may be having. This includes counseling and therapy sessions, as well as support groups for inmates.
What Does 'Good Behavior' Mean?
In California prisons, the term 'behavior' refers to how an inmate conducts themselves while incarcerated. This includes following prison rules and regulations, as well as obeying all orders from correctional officers.
Inmates who demonstrate good behavior may be rewarded with privileges such as more visiting time, access to recreational activities, and even early release from prison. Therefore, it is important for inmates to remember the importance of good behavior in order to make the most of their time in prison.
Overall, it is important to remember that even though you are incarcerated in California, there are still ways you can make the most of your time in prison. From staying connected with loved ones and taking part in educational courses, to demonstrating good behavior and getting a job, there are many opportunities available to help you adjust to life in prison. With the right resources and support system in place, it is possible to make the most of your time in prison and get ready for life outside.
---
Interesting Related Article: "A Guide to Shaping The Experience of Detained Individuals"