Getting your first 1000 subscribers on YouTube can often feel challenging; however, it doesn't always have to be difficult. As you know, YouTube is one of the largest social platforms, and having a high number of subscribers is a big deal. It's also good to buy Youtube views, likes and subscribers to grow quickly.
Big YouTube channels can attest to the several benefits that come with having a high number of followers. Nevertheless, if you run a small YouTube channel with little or no subscribers, there are a few ways to increase the number. And this write-up promises to reveal how to go about it.
In the course of this post, you are going to be seeing some pro tips to get real and active subscribers. Additionally, there would be answers to some frequent questions like, do you need to buy YouTube subscribers, and can you get scammed in the process? Finally, this post will highlight five top sites to consider when buying YouTube subscribers.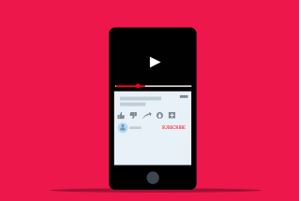 Pro Tips to Get Real and Active Subscribers
Suppose you have a few subscribers, whether a couple hundred or less; it increases your chances of getting more than a newbie. This is because you will already have little engagement on your channel, and the only job is to improve on it.
However, this section will reveal three pro tips to get more subscribers and engagement on your YouTube channel.
1. Repeatedly Ask Your Viewers to Subscribe
No, you are not bugging or spamming them with your repeated asking for more subscribers. Most viewers need a reminder to subscribe to your channel, and your asking does the trick. Furthermore, if you post good content, your viewers will never find your channel a waste of time.
However, don't just randomly ask your viewers in the middle of your video when sharing information to subscribe. Instead, professionally place your ads or plea for more subscribers at an appropriate moment where it feels okay to ask.
2. Make Your Channel Appealing to Visitors
Now that you have appealed to your viewers, is your channel's main page luring? When people move over to your main channel page, what they see determines whether or not they subscribe. So you have to ensure your channel has all this necessary pizzazz to keep them.
First, you need to have a bio picture that represents what you and your channel offer effectively. Next, use video thumbnails that align with the overall look of your page. Then, you should organize your videos in a way that viewers can easily find the contents they love.
3. Promote Your Next Videos on Your End Screen
This is another effective way of getting more YouTube subscribers. On YouTube, there are sometimes you can bump into videos you didn't expect to see. If your content happens to be one of those videos, promoting the next video might attract them to subscribe to your page.
Let's face it, any viewer who watches your YouTube video to the end loved it. And telling them to expect more from you by promoting your next video is an excellent way to gain them. So there is a greater chance of greater more subscribers on your channel with this method.
Do You Need to Buy YouTube Subscribers?
The answer to this question depends on the buyer. For some people, buying YouTube subscribers puts their minds at ease with faster growth. While for others, organically growing their channel gives them more confidence about their page.
If you are in haste to get thousands of followers, you might need to buy YouTube subscribers because it is a sure faster means. However, if you are unbothered about the low-paced YouTube growth of organic subscribers, you don't need to buy.
Both of these choices have their other advantages and disadvantages. Nevertheless, the "need" to buy YouTube subscribers depends on the buyer and how desperate they need engagement on their channel.
Can You Get Scammed Buying YouTube Subscribers?
One of the leading disadvantages of buying YouTube subscribers is the scam. The possibility of getting scammed when purchasing subscribers and engagement is pretty high. The only instance where you have a low scam rate is during the use of trusted and reliable sites.
There are some ways you can get scammed when buying YouTube subscribers. And some of these instances include;
Unknowingly paying for bot accounts.
Receiving falsified engagement count.
Paying for subscribers with none appearing on your channel (not even bots).
Paying for subscribers and getting half of your requirements.
Subscribers and engagement falling off your page after a while.
Mainly, these are the common ways to get scammed when buying YouTube subscribers. However, there are several other ways to avoid these scam sites and prevent yourself from falling victim.
The next section of this post will be revealing some trustworthy and reliable sites that deliver real and active subscribers.
Top Sites to Buy Real and Active YouTube Subscribers
This section will be showing you the top five websites selling YouTube subscribers and engagement.
1. Stormviews
This site is one of the best places to buy YouTube views that are real, active, and engaging. So you can be sure of lasting followers and engagements and not views that would fall out after a while. In addition, Stormviews runs a 24/7 customer service, so you are never left alone should you need help during a purchase.
2. Followers.io
Followers.io is one of the top sites to consider when shopping for YouTube subscribers with constant engagements. This site has a database of real accounts that it uses to upgrade customer's channels. So, you don't have to worry about getting fake subscribers with this site.
3. Useviral
Useviral often gets referred to as the number one site for buying real and active YouTube subscribers. This site runs a 24/7 customer care service that it uses to help new customers on how to buy subscribers. Additionally, Useviral delivers purchased subscribers in one of the speediest fashions – you can be sure of 1 – 3 days' delivery.
4. Audiencegain
Audiencegain is one of the major sites where you can buy real, active, and engaging YouTube subscribers for your channel. This site is famous for its fast and effective channel boosting capabilities.
Audiencegain has an easy-to-use website that guides you throughout the entire buying process. In addition, this site ensures the safety of your money, so you never have to worry about scams.
5. Socialplus
If you need a site to help you enhance and boost your YouTube online presence effectively, Socialplus is the website to use. This site works in a systematic format and provides you with quick and satisfying results.
Socialplus offers real and active YouTube subscribers at affordable rates. So you don't need to spend so much upgrading your YouTube channel.
Conclusion
Getting real and active YouTube subscribers can be challenging, but it isn't impossible. You can either get more active subscribers by patiently growing the organic way or buying YouTube engagements from reliable sites. If you want to buy YouTube subscribers or want to buy Youtube likes, consider using any of the sites mentioned above.
---
Interesting related article: "What is Social Media Marketing?"