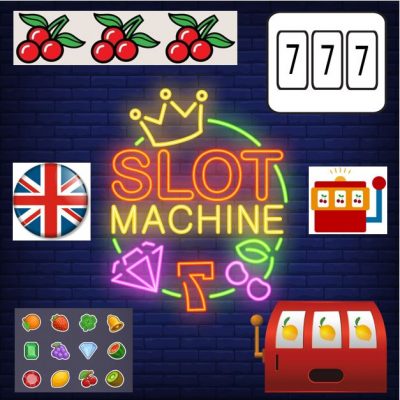 Although the online casino industry has been hugely successful since its inception, it was online casino slots that actually contributed to this industry and made it even more popular. 
With more and more online casinos sprouting from every corner of the internet, it's not hard to conclude that there are huge profits just around the corner. 
Top-class online casinos generate millions every year; the number of players and gambling enthusiasts is increasing. Everything adds to the great chain. Let's see what makes this business so profitable.
The new generation of slots
When we compare the largest generation of modern slots to the low house edge of table games, it isn't hard to see why players are more into slots than other games that online casinos have to offer. First of all, they're cheap, and anyone can afford them. 
Then, there's the variety. With the latest graphics and sound effects, slots provide such an immersive gaming experience. Since slots have a low payout percentage, online casinos don't have to break a budget to pay the winners.
Then, there are slots with every theme imaginable. And if that isn't enough, add this to the counter – slots are straightforward to understand and play. Anyone can play, regardless of their age. That's exactly one of the biggest reasons why slots are so popular, and therefore, lucrative. 
They range from the initial classics to the latest movie-themed gambling feast for the senses. Last but not least is a wide range of bonus features that give players more reasons to keep spinning. Visit this website to see how immersive online casino slots can be.
Availability on multiple device types
Gambling has gone a long way from in-person to online and desktop computers, and finally, to mobile devices. Many gambling enthusiasts can spin their favorite slots on their mobile devices anywhere, anytime. 
This amazing convenience brings online slots so close to mobile users that they can't resist tuning in daily. Mobile and internet technology are now available worldwide, leading to a significant increase in gambling enthusiasts. 
With cheap internet and mobile tariffs, players from all locations can easily access their favorite gambling games. Instead of having to buy a computer to play, mobile users can take out their phones, tap on an online casino application, and resume their spinning. 
They can do it on the go, in the car, on their way to work. Mobile gambling made a massive contribution to the online casino slots business by making it more popular than ever before. Go here to read more about mobile gambling.
Multiple ways to monetize
Digital platforms are simply perfect for the most innovative promotions and marketing campaigns. The internet made online casino slots one of the most profitable and lucrative commercial ventures on the planet. 
Online casino websites utilize the most advanced and attention-grabbing design that keeps gamblers spinning for longer. When it comes to mobile gamblers, online casino companies use in-app advertising to attract wider audiences. 
Slots are extremely popular by themselves, so online casinos don't have to do much to promote them. They have a way of attracting more people on their own. In this age of the internet, monetizing online slots has never been easier. 
A significant contribution to the monetization efforts is the offer that includes multiple bonus features that most online casinos provide to improve customer retention and increase conversions. When we put all these facts together, it becomes much easier to see why so many people are quickly getting into online slots.
Legal precedents to their success
Gambling is becoming increasingly legal, which also contributes to this business being so lucrative. Gambling was associated with criminal activities, perceived in the eye of the public as nothing more than a vice just a while ago.
With more and more state and federal regulations approving online gambling and making it legal, online casinos are free to operate worldwide. All the problems that ground-based casinos had with the law and gambling are pretty much gone. Gambling enthusiasts aren't afraid of the public stigma anymore. 
In such a positive environment and business landscape, it's no wonder that online casinos are attracting new players every day. Read more about state and federal gambling regulations, as explained on this site.
Conclusion
There's no denying that the online casino slots business will continue to grow. The more technology around us becomes advanced, the better and more lucrative the business will be. 
With more countries licensing online gambling services, it's expected to see more online casinos in the years to come. It already has the potential to become the most lucrative growing market in the world.
---
Interesting Related Article: "Online Gambling Status & Trends of 2021"