Recently, we showed you how to choose an online casino from the hundreds of different sites available to you. However, while it's important to find the right site that meets your needs, that is just the start. To make the most of your gaming, and hopefully maximise your winnings, you need to understand how online casinos work and how the games are played.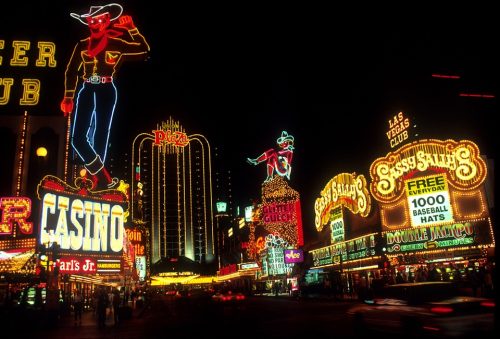 Making a deposit
To play at an online casino, you will need to deposit some funds to play with. This doesn't have to be a fortune, although most casinos will have a minimum level both for starting your account and for subsequent deposits. How you choose to make that deposit is up to you, and there are many methods to choose from.
The most popular deposit method is to use your debit or credit card, or by direct bank transfer. This has the advantage of being quick and easy, with any winnings paid straight back to your bank account. If you would prefer to keep your bank details confidential, a growing number of casinos will accept deposits using PayPal or other similar services.
Alternatively, if you make your deposit with Bitcoin or another cryptocurrency, your deposit could be making money on the currency market even when you are not playing. However, it is important to make sure your casino actually allows wagers in the cryptocurrency, or you could lose out on conversion rates.
Playing your bonuses
Chances are you will have been given a welcome bonus by your casino, but it is important to read the small print carefully if you are to make the most of this gift. Some bonus offers have capped winnings, while others are time-limited, and if you don't use them you will lose them. Some will even drip feed your bonus, so you need to make sure you come back at the right time to get your next portion of the offer.
Unless the winnings are capped at a small amount, you will normally have to go through what is called a wagering requirement. This means you have to wager a set number of times your bonus, or your initial deposit before you can withdraw bonus winnings. This can be as much as 50x, so you need to be careful and patient if you don't want to lose what you have gained. 
Learning the games
Unless you are a seasoned player, it can take a while to get the hang of casino games. Most of them are easy to learn, but difficult to master, so make sure you do your homework before you start playing with your own money. Many online casinos will have tutorial areas and free games where you can learn the basics, and there is plenty of advice online to help you play better, including roulette strategies, blackjack tables, and poker hand odds. If you spend a little time researching these, you will spend a lot less at the tables learning the hard way.
Getting to know your casino
As a new player, it is well worth testing out your casino, so you know what to expect when you really get into gaming. Try making a small withdrawal early on to see how easy it is and how long it takes, that way you won't be disappointed when your big win takes a while to arrive. Similarly, it's worth trying out their customer services with a minor query so you know you can rely on them when you have a serious problem. If your casino doesn't measure up on these early tests, then you should move on and find one that does.
Inevitably, it will take a while for you to become familiar with any new casino and its games. However, with the right preparation and understanding, you can enjoy a pleasurable and profitable pastime. Follow these simple steps and you'll be ready to play your way, with a much better chance of winning.
---
Interesting Related Article: "Top 10 Tips for Online Poker Beginners at Online Casinos"