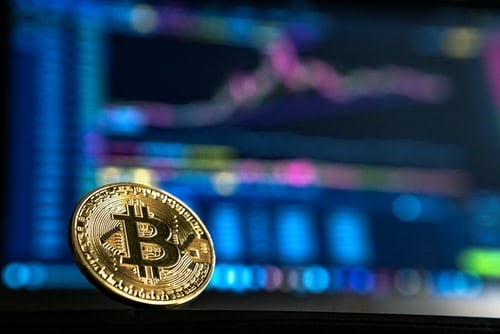 From January 2021 to July 2021, the number of global Bitcoin ATMs (BTMs) saw an increase of 70% (from 13,993 to 24,000). The total figure is currently 35,400. This large growth spurt indicates that, despite the recent crypto crash, the outlook for the industry remains promising. 
Bitcoin ATMs allow people to gain access to cryptocurrency in an easy and secure manner. Within 10 to 15 minutes, you can complete a transaction and leave with crypto in your wallet.. Or, you can sell your crypto in return for cash dispensed by the machine – just like a traditional ATM. 
The growth of Bitcoin ATMs directly correlates to the fact that customers are looking for a way to get involved in the new asset class. BTMs make this possible in a very straightforward way. 
Where are All the Bitcoin ATMs Located?
By a large margin, the majority of Bitcoin ATMs are located in the USA, which holds close to 90% of all BTMs in the world. Most of the BTMs installed in the last year have been in the USA. They are often put in place by business owners with existing premises. 
BTM installment has nothing to do with population size. For example, there are only 2 BTMs in India and 31,000 in the USA. It depends more on a country's legal, technological, and financial status and infrastructure.  Bitcoin is banned in China, and its use is questionable in many other regions. Europe only has about 1,400 BTMs, due, in part, to strict legislation that came into place concerning cryptocurrency transactions. 
Locally, BTMs are often found in high-traffic areas, much like traditional ATMs. However, BTMs target younger generations, which tend to be keener to invest in cryptocurrency, and often get placed in coffee shops, malls, cinemas, and restaurants. Consumers of this age group are more risk-tolerant and want to invest in lucrative offerings with significant upside. 
Coinatmradar.com is one of the largest BTM directories that keeps track of how many BTMs are operational, as well as where they are installed. It's the most reliable source of information and breaks down ownership over time, area, and other interesting metrics. 
Using the Bitcoin ATM
Once you understand how wallet transactions work, the BTM is simple to use. If you are looking to purchase Bitcoin, you would select Bitcoin on the BTM dashboard, select the amount, fulfill KYC (a scan of your identity document), enter your wallet QR code, insert cash, and wait for the funds to be confirmed. 
These are the basic steps. You will need to have an existing crypto wallet beforehand.. Be sure to have this wallet open when making the purchase, so you can scan the QR code when the device prompts you.  
Some Bitcoin ATMs are bidirectional, meaning that you can sell cryptocurrency as well as buy it. In this case, the steps would be reversed, and you would be given a wallet address to send funds to. Once the funds arrive in that wallet, the machine would then dispense the cash. Depending on the amount, you may not have to fulfill KYC procedures. In the USA, this occurs when the total amount is less than $900. 
You will pay a fee for BTM usage. With Crypto Dispensers, for instance, this fee will be around 5% above the spot price, along with a small network fee ($0.99 – $2.99). It's important to find BTM machines with a transparent fee structure, as a small number of capitalistic BTMs can charge up to 20% of the total transaction cost. Fortunately, this is becoming rarer as the industry becomes increasingly regulated and standardized. 
Reasons for BTM Growth
There are multiple reasons behind the enormous growth of BTMs. There is a clear interest among the public for easier exposure to cryptocurrencies. The BTM also provides a simple means of access for those who want to make cash purchases. 
As companies continue to innovate, we will likely see more and more interest. Large institutional clients and government agencies are experimenting with various kinds of cryptocurrency campaigns. Huge numbers of new crypto projects are disrupting various industries, from healthcare to real estate to finance. 
But despite the number of new projects, the first step for modern cryptocurrency has to be trading in legacy fiat currency. Once you have a cryptocurrency, it's easy to trade it for other cryptocurrencies. So people who purchase BTC can then trade it for one of the thousands of other crypto coins and Non-Fungible Tokens (NFTs). BTMs offer a simple way to do this.
Moving Forward With Bitcoin adoption
Clearly, the increase in the number of BTMs is a positive sign for the growth of the industry. s BTMs could conceivably take over from legacy ATMs, businesses are looking to position themselves correctly for a future where global finance and a Web 3.0 internet revolve around tokenization and cryptocurrencies. 
Of course, the BTM is not a license to print money. There are a significant amount of compliance burdens placed on BTM owners. It's an investment that will only see a return if it's placed in a high traffic area, and once all AML policies have been adhered to. Still, it's a promising sign that, despite these challenges, BTMs are growing. 
Don't be surprised if you start seeing more Bitcoin ATMs popping up in the near future –  and not just in the USA. 
---
You may be interested in: How to Choose a Provider for ATM Solutions