While various businesses and brands have suffered from shutdowns lately, one industry that has found itself coming off better across the past few months is the online gambling and betting world. According to recent reports, the industry will grow by around $49.2 billion (£40.1 billion), being driven by a revised compounded annual growth rate (CAGR) of 9.6%.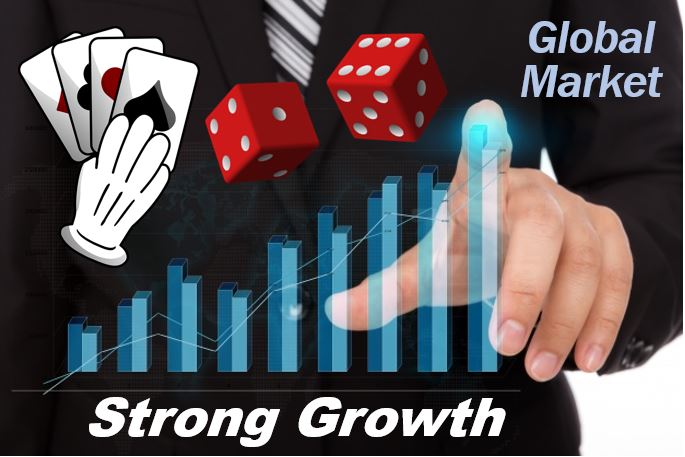 Various specific sectors of the online gambling world have also been delved into in a more in-depth way, with poker forecast to grow at more than 11.2%, reaching a market size of $44.2 billion (£36 billion) by the end of its analysis period. According to a popular Malayan casino, in the current climate, unprecedented events have been experienced by all industries, and this means that the poker market will also be reset to a "new normal" level. And going forward, this is likely to be redefined and restructured as the future remains uncertain.
Looking at the United States, a CAGR readjustment of 11.2% is expected to occur. Meanwhile, in Germany, over $2.1 billion (£1.7 billion) is expected to be added to the region's size over the course of the next seven to eight years. Furthermore, more than $2.2 billion (£1.8 billion) of the projected demand in that area will come from the remaining European betting markets. Furthermore, it is thought that Japan's poker sector will reach a huge market size of $3.1 billion (£2.5 billion).
Of course, various political and economic challenges are currently impacting China, and this is something that is expected to continue forward throughout the months of 2020 and beyond. The changing relationship between the large Asian nation and the rest of the world will certainly influence both competition and opportunities.
Competitors in the Market Face a Potentially Burgeoning Future
Various competitors have already been noted within the market, including Bet365, Fortuna Entertainment Group N.V., Kindred Group, William Hill PLC, and Playtech PLC. These remain some of the biggest names in the market and provide online gambling opportunities to bettors around the world.
The global analysis and forecast periods covered within the latest reports, and provided by Research and Markets, cover the time period between 2020 and 2027 – the Current and Future Analysis – as well as the 2012 to 2019 period – the Historic Review.
It remains to be seen how the gambling and betting industry will proceed in the coming months and years, although if the trajectory is correct, the future certainly looks promising for many of the world's top competitors in this sector.
Granted, the more that people continue joining and playing at the online platforms of these and other brands, the market is bound to reap the rewards. Of course, once things return to some sort of normality, there's the potential for the increase in popularity where online gambling is concerned to fall. Yet, as mentioned, this is only something that time will tell the tale of moving forward.
---
Interesting related article: "What does Wager mean?"