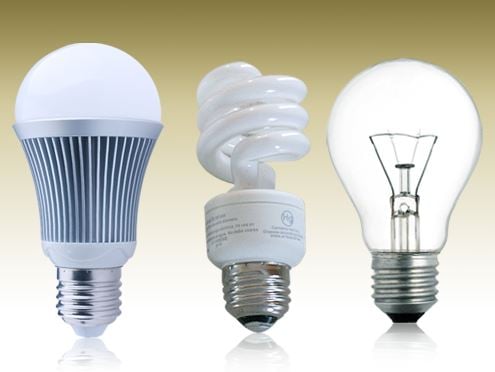 Hey there, light enthusiasts (and anyone who's ever had to change a light bulb)! Picture this: You're cozied up on your couch, wrapped in your snuggliest blanket. The ambiance is just right. But the living room light? It's doing this thing where it's too dim to read your favorite book but too bright for a movie marathon. 
If only there were some way to adjust it without (gasp) leaving the couch. Enter the realm where smart bulbs work with 5GHz Wi-Fi. Yep, you read that right. Let's dive into the glimmering future of home lighting!
Back to the Basics: What's the Deal with 5GHz?
Think of Wi-Fi frequencies as highways. The traditional 2.4GHz is like that busy road always cluttered with cars (or, in this case, devices). 5GHz? It's the open expressway where your smart devices zoom without much traffic.
Now, why should your bulbs care about this? Like us on a Monday morning, they prefer less congestion. By connecting to 5GHz networks, these bulbs can respond faster and more efficiently. No more waiting for that delayed glow after you've already tripped over the cat.
Connecting the Dots: Why 5GHz Matters
First off, let's be clear: I adore my grandma. But every time she talks about "those internet bulbs," I can't help but chuckle. For many, the idea of a light bulb needing Wi-Fi can seem… extra. But there's a method to this illuminated madness!
When your smart bulbs utilize 5GHz networks, they can easily sync with other smart devices. Want your lights to dance along to your favorite jam? Done. Need them to dim as the sun sets? Consider it sorted. Essentially, they're adapting to your rhythm, glowing with your flow.
Personal Anecdote Alert: My First 5GHz Encounter
Alright, storytime! A while back, I ventured into the world of smart bulbs. I bought one, screwed it in, and eagerly awaited the magic. But, to my dismay, there were lags. I'd command, "Turn blue!" after what felt like ages, I'd get a lovely shade of…pink. 
Frustrated, I did some digging and stumbled upon the 5GHz revelation. I made the switch, and voila! Instantaneous, accurate results. What is the moral of the story? Frequency matters. (And also, I should probably read the manual next time.)
From Lamps to Entire Homes: The Bigger Picture
This bulb revolution isn't just about creating mood lighting for your next dinner date. It's a glimpse into how all our home devices might communicate shortly.
Picture this: After watching a gripping episode on your Roku, you decide it's bedtime. As you turn off the TV, the room dims to a soft nightlight mode, guiding you safely past those treacherous Lego bricks. Sounds like a scene from a sci-fi flick? It's not! Welcome to the Roku smart home, where all your devices interact seamlessly, from bulbs to screens.
A Brighter (and Smarter) Tomorrow
While we aren't (yet) living in floating homes with robots catering to our every whim, the age of smart home connectivity is shining brightly on the horizon. The leaps in technology, like our intelligent bulbs, are steps toward a home that's not just a shelter but an interactive experience.
So, the next time you plop on the couch for a binge-watching session or an immersive book dive, remember your environment is evolving to match your pace. Whether it's a dance of lights or the smooth interaction of various devices, the future is about glowing with the flow. Shine on, everyone!
---
Interesting Related Article: "4 Common Mistakes When Setting Up the WiFi"