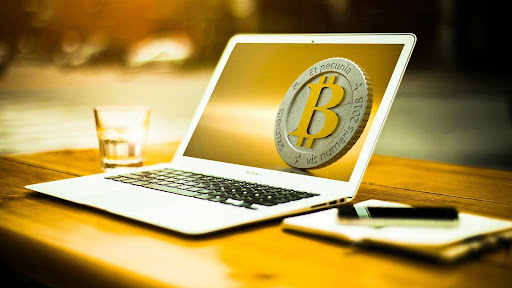 The world of online trading is now accessible to just about anyone, and platforms such as GMA Pros are helping people everywhere take charge of their investment journeys. Finding the right online broker to match one's needs and requirements is the first step toward success, but it is easier said than done. 
That is why reviews such as this are so important- they help people narrow the search by highlighting what a platform actually does and how well it does it! GMA Pros is under the microscope today, so let's see how it stacks up. 
The One Sentence Review
Anyone looking for a versatile, data-driven, and supportive online trading platform that excels in CFD and crypto trading should consider GMA Pros and its impressively professional interface.
Most Important GMA Pros Features 
Overall, GMA Pros ticks a lot of boxes for a lot of people, and is generally a well-rounded, well-designed platform with plenty to offer. A few things stand out as the top reasons for someone to choose this broker to assist with their trading activities. 
Supportive Learning Tools
Easily one of the biggest attractions for GMA Pros users is the supportive environment. Beginners or less experienced traders who want to build on their skills and confidence can find all the guidance they need. 
The platform has a virtual trading platform for practicing and learning- all risk-free using a dummy fund. It also offers tutorials, demonstrations, and an extensive collection of reading materials for people to download and study.
Crypto Trading Platform
Although GMA Pros is not specifically a crypto trading platform, this is the market it is best known for. The crypto side of things is pretty impressive, with advanced tools, strategies, and displays. It works with around a dozen currencies- all of which can be purchased and exchanged through the platform for a small fee. 
CFD Trading Platform
The other standout market is CFD trading. Contracts for Difference are an alternative way to invest in company shares and benefit from changing stock values without actually owning any assets. 
Again, GMA Pros does an excellent job of supporting people in this market and has all the professional-grade tools and techniques to let users trade confidently and comfortably. 
Customizable Reports and Analytical Tools
Anyone who loves numbers is sure to love GMA Pros. Data tracking and analysis are essential for any successful trading or investing activities, and this platform makes it seem easy. 
The various reporting tools all come with simple instructions on how to tailor the parameters and settings to find exactly the information a person needs- as well as fast, downloadable displays for easy reading and interpretation.
GMA Pros also runs a number of live analytics on the platform, including live price trackers and market trend charts. These tools are exceptionally useful and add significant value- but one or two occasionally run a little lower than others. They also require a strong internet connection to stay up-to-date with real-time data, but the same applies to any like data tools on any platform. 
Secure Payment System
Last but not least, GMA Pros's sophisticated and highly secure payment system is a feature worth mentioning. It accepts the same payment methods as most other platforms (cards, bank transfers, digital wallets)- but uses top-grade software to ensure maximum transaction protection and data security. 
It also processes fund movements very quickly- with almost all transactions clearing in minutes for immediate access. Even withdrawals are quicker than the average platform, although some international bank transfers may take a little longer. They also have a 3.5% charge. 
A Few Details about the User Experience
The setup process is a bit slow, but it is very detailed and ensures the best settings for each individual. 

GMA Pros's design is excellent, with a minimalistic and highly sophisticated aesthetic.

Users can access the platform from their PCs, laptops, tablets, and smartphones. The mobile version can be found in the relevant app stores.
Review Conclusion
This is an impressive platform with many benefits that apply to many trading profiles and styles. Membership information is available on the official GMA Pros website, so head there now to learn more about joining the movement. 
Disclaimer: This is a sponsored marketing content.