In 2020 we saw many shifts in our daily lives which had a positive impact on the environment. Many businesses (successfully!) made the leap to remote working, international travel came to a near standstill, and people stayed close to home in general. There were reports of wildlife reclaiming territory, even into the big cities, and people around the world rediscovered the pleasure of simply wandering around outside.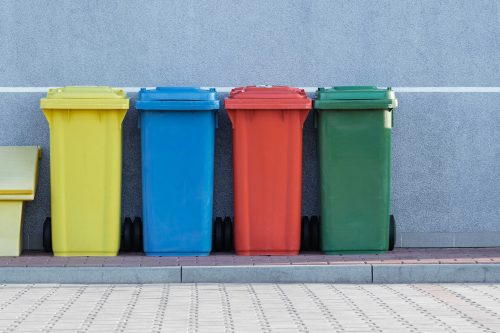 As we move into a new year, many people wish to continue the environmentally friendly living they experienced. They also want to keep an eye on their wallets. We'll take a look at a few ways you can be green and save some green (and orange, blue, purple, and red…) in 2021 by highlighting the four Rs.
Refuse
The first and most important step is to stop consuming as much by refusing. Put simply, this means stopping items from coming into your life. The fewer new items that are consumed, the fewer will be created.
One of the easiest ways is to refuse single-use plastics. You're likely already doing so thanks to your government, as many have instilled bans against plastic shopping bags in the past few years. But don't stop with simply your canvas shopping totes. Create a plastic-free go kit with a glass or stainless-steel water bottle, metal silverware, and stainless-steel lunch containers to use at the office, on trips, or simply away from home.
You can also refuse unnecessary packaging by buying loose fruits and vegetables and items such as dried goods and yogurt in bulk (with your own containers). An extra plus? Buying in bulk is often less expensive since you're only buying the amount you need.
If you want to go further, try a 'buy nothing' month. Refuse to purchase anything other than the absolute necessities for one month. Not only is it good for the environment, but it's also great for your bank account!
 Reduce
After refusing, the next step is to investigate ways of reducing your consumption. Look for more environmentally friendly alternatives for things you can't completely go without. You'll also enjoy the savings they bring!
For example, you can reduce your fuel consumption by using alternative means of transport such as walking and biking when possible. You'll save money on petrol, reduce carbon emissions, and can pass on that monthly gym membership!
Another way to reduce is to shift from physical goods and services to those available online. This is especially a good way to try out something new without spending a lot of money on a physical item which will ultimately end up collecting dust if you don't like it. And if you can't travel too far from home, online can bring the fun to you.
For instance, if you like playing games, you can turn to alternatives such as online casino and cloud gaming solutions instead of driving to a land-based casino or buying a new video game console.
Reuse
After you've refused and reduced, next you should look into reusing items you already have, or which have already been used by someone else. Just because an item is no longer useful as-is or to its current owner, doesn't mean it can't be used in a different way or by someone new.
The textile industry is one of the worst industries for the environment, especially when it comes to fast fashion. Instead of tossing them, you can sell or donate clothes you can no longer wear if they are in good condition or turn them into rags if they aren't. And when you or your children need a new piece of clothing, try instead shopping 'new to you' in second-hand boutiques. You can find classic vintage pieces as well as the latest trends for a fraction of the price and save textiles from the landfill at the same time.
You can also purchase pre-owned big-ticket items such as electronics and appliances. Some big companies such as Apple even sell refurbished items that come with a warranty similar to new ones.
Recycle
And finally, after refusing, reducing, and reusing, you can recycle. Check your local council's website to confirm what can and can't be recycled in your area, however, glass and aluminum are almost always accepted as they are basically infinitely recyclable.
Other materials such as paper, cardboard, and plastics have more restrictions in order to be turned into something new. For example, you may need to ensure the items are clean, dry, and not squashed. Again, be sure to check the rules and restrictions in your area and put the items in the correct bins!
Save the Earth and Save your Money
Applying these tips and sticking to the four Rs is a good place to start or continue on your green journey. Not only will you help our planet, but your bank account will also see a positive effect!
---
Interesting Related Article: "Sustainable plastics that are biodegradable and recycle into organic waste created"