Before purchasing a car we put so much time and effort into deciding the make, model, variant and colour. Sadly, even half that effort doesn't go towards deciding the car insurance. Many car buyers blindly follow or buy what the car dealer offers without knowing its coverage, its limitations, exclusions, etc. Due to the lack of knowledge, the policyholders either pay more premium towards coverage which they don't really need or buy a very basic coverage that doesn't provide complete protection to their car.
Basically, a car insurance policy is of two types: Third-party insurance and comprehensive insurance.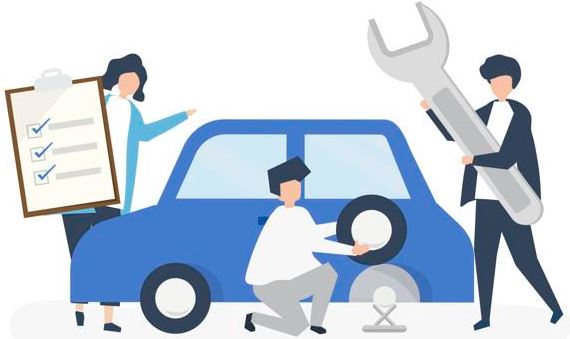 Third-party car insurance is mandatory by law and provides coverage against loss or damages or bodily injury to a third party and it does not cover own-damages. Whereas comprehensive car insurance covers both third-party damages as well as own damages. Even though comprehensive insurance is optional, it is recommended to choose this as it offers complete protection to your car against all uncertainties. In this blog, we give you more reasons to choose comprehensive car insurance.
What Does A Comprehensive Car Insurance Cover?
Any bodily injury, loss or damage caused to a third-party
Natural calamities – flood, earthquake, cyclone, landslides, etc.
Man-made disasters – fire, riots, vandalism, explosion, terrorism, etc.
Own damage to your vehicle due to an accident
Compensation for injury in an accident
Car theft
Why Should You Buy A Comprehensive Car Insurance?
Has a wider coverage and is not just restricted to collisions
Covers damages/losses to self and third party
Option to customize your Insured Declared Value (IDV)
Cashless repair facilities
Option to choose add-ons
Unlike third-party insurance, a comprehensive insurance policy allows you to choose add-ons for additional coverage. Some of the popular add-ons are zero-depreciation cover, return to invoice cover, hydrostatic lock cover, etc. Given below are some add-ons that will help you save money in the long run.
Zero-Depreciation Cover
During a claim, the settlement is made after factoring in depreciation. The depreciation ranges from 5% to 50% depending upon the age of your car. When you buy a zero-depreciation cover the depreciation will not be considered and the insurer will pay you the full amount during settlement.
For Example, Let's assume you own a 3.5 years old Maruti Swift and unfortunately you have hit a pole and damaged the rear bumper. The repair cost is estimated at Rs. 10,000/-. The depreciation rate for a car less than four years is at 40%. After factoring in depreciation the insurer will pay you Rs. 6,000/-. But when you have a zero depreciation cover, the insurer will pay you the actual repair cost (i.e) Rs. 10,000/-
Return To Invoice (RTI) Cover
In a normal insurance cover, the claim will be restricted to the Insured Declared Value (IDV). Opting for a return to invoice cover fills the gap between the IDV and the invoice value of the car. In case of a total loss or the car is stolen, an RTI cover will help you claim the on-road price of the car.
Hydrostatic Lock Cover
If you are residing in a locality that is prone to floods during rains, a hydrostatic lock cover is a must-have for your car. This cover protects damages caused to the engine due to the ingress of water inside the engine leading to a hydrostatic lock. Repairing an engine will cost you a lot of money. Hence it is recommended to choose this for added safety.
To sum up, although comprehensive insurance has a slightly higher premium, it provides you the maximum coverage for your car not just during collisions but also during other man-made and natural disasters. If your car is less than four to five years and if you take it out for your daily commute, switch to a comprehensive insurance cover today.
---
Interesting related article: "What is Car Insurance?"