In today's world, it is essential for a business to appear online. Unlike the big companies and corporations, however, local businesses may not be in a position to own and maintain a website.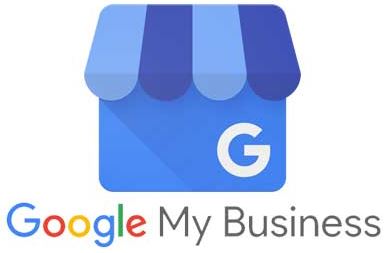 Fortunately, Google My Business enables local businesses to add their business details and location to google to showcase their products, services and connect with clients.
With Google my business tool, your business will appear in the Google search results. This means that if people would search for a product or service that you offer, and they are near you, your business will be in their search results.
Google My Business service is beneficial to local business in many ways. Here are some of them:
1. It Enables You to Share Information with Your Potential Clients
Google my Business enables you to share important information about your business to your potential customers. This information includes your contacts, hours of operation, contact information, announcements and offers.
Such information keeps your customers updated, and also helps you keep in touch with them.
Whether you want to update your customers or create awareness, always ensure to customize the information you post to your intended goal. Also, you can use posts that have a "call to action" buttons.
2. Free Google Advertisements
It is not easy to get your Business to the Google first page. You have to work for it in many ways. One of the ways is through Search Engine Optimization and by running the google ads campaign. Both of these methods can take time and money.
Google My Business is a free and easy way to get exposure and getting to your targeted customers without any hustles.
Google my Business positions your business in front of your potential clients while still enabling them to access your contacts, directions, and opening and closing hours. In other words, it helps you advertise your Business at no cost.
3. Online Exposure
Another significant benefit of Google my Business is that your business visibility on the web will be improved.
Many businesses have tried their best to make it to the first Google page by employing various SEO tricks with no success. However, what they don't know is that this is a position that you can easily attain with Google my Business.
With your Business appearing in the Local 3-pack of google search results, you are likely to have many visitors and of course more sales.
You will also benefit from Google Guaranteed Badge, which increases effectiveness for local searches.
4. You Can Get Free Reviews
Over 90% of customers read online reviews to determine the quality of a business and usually prefer the company with the highest number of positive reviews.
Google My Business allows your customers to review, comment and leave feedback about your business and the quality of services you offer. Reviews will boost the face of your business to customers and will also point out the areas you need to improve.
Google will also use the number of reviews as a ranking factor. Reviews will determine the page your Business will be placed on Google.
5. Increased Communication with Your Customers
Google my Business has a new feature that enables you to chat with your potential clients. When clients look at your profile in search results, they can send you a message which you can also reply instantly to direct them and provide them with more information.
You can choose to turn on the messaging feature or turn it off. When it is enabled, your customer can reach to you by sending a message but when it is turned off the messaging icon is not clickable.
Lastly, make sure to update your Google My Business listing. If you don't have an account, you are missing out a free opportunity for your Business appearing on the biggest search engines.
It is effortless and free to create and customize Google My Business.
---
Interesting related article: "What is Local SEO?"