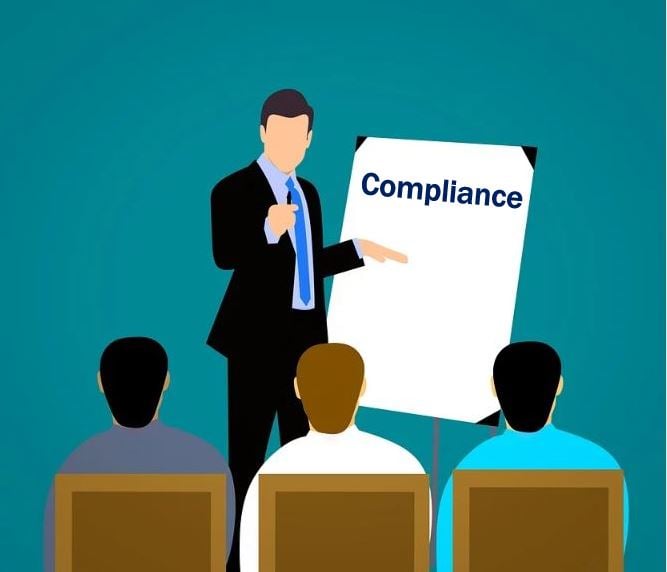 Today's organizations have more responsibilities than ever before. In addition to meeting local and federal labor laws, safety regulations, and industry-specific requirements, businesses also need to stay compliant with government and industry regulations. On top of that, they have to identify and mitigate risk and keep all their gears going in the same direction.
A governance, risk (management), and compliance (GRC) strategy can help businesses meet these responsibilities. When implemented across an organization, GRC can reduce costs, prevent work duplication, increase data accuracy, and provide greater risk visibility.
So, what is GRC? GRC stands for governance, risk, and compliance. GRC is a concept that integrates governance, risk, and compliance strategies into business operations to manage risks, meet regulations, and achieve business objectives. In addition to the benefits stated above, GRC improves operational efficiency and gets stakeholders into alignment with the business.
You may be familiar with compliance, especially if your business is governed by strict industry regulations. If you're just looking into GRC, you probably aren't as familiar with governance, and it's important to understand the concept.
The difference between compliance and governance
Governance and compliance share some commonalities, but governance is a long-term strategy for getting results and satisfying stakeholders. Compliance consists of practical strategies for staying on top of regulations and laws.
The importance of GRC
GRC is not just for large corporations. Every business benefits from high-level risk management. However, some industries must prioritize it more than others because the consequences of non-compliance are bigger. 
For example, businesses in the financial industry are at greater risk for expensive lawsuits and devastating regulatory fines than a small retail store. Accountants, for example, are subject to a host of compliance requirements, including SOC2 and more.
If you want to protect your business from regulatory fines and penalties, and improve operational efficiency, you must prioritize GRC. When you increase efficiency, you decrease costs and put an end to practices that waste money. For example, you might have a costly work duplication issue that you're not aware of, but implementing a GRC strategy will identify the problem and help you eliminate it. 
The main benefits of GRC
When you implement a GRC framework in your organization, you'll establish clear lines of responsibility and accountability. It can also help enhance your reputation, build stakeholder trust, and support your efforts to stand out from your competition.
You'll have clearly defined business rules, internal controls, and it will be easier to project future growth. As a result, your costs will decrease and efficiency will rise.
How to implement GRC in your organization
GRC is complex and can be challenging to figure out on your own. Thankfully, there are several existing frameworks that make it easier. The top three are:
COSO

. The Committee of Sponsoring Organizations framework, or

COSO framework

, integrates internal controls into business processes. The controls focus on ethical operations, transparency, and compliance with industry standards and laws. It includes a helpful 3D diagram that shows how internal control elements are related. There is also an enterprise risk management (ERM) framework available. It's mostly used by accounting firms and publicly traded companies.



COSO has five framework components:



1. Control environment




2. Risk assessment and management




3. Control activities




4. Information and communications




5. Monitoring



COBIT

. The Control Objectives for Information and Related Technologies framework, or

COBIT framework

, was created by ISACA to integrate risk management and control requirements into IT management practices. COBIT organizes IT control processes into four domains:





1. Planning and organization




2. Acquisition and implementation




3. Delivery and support




4. Monitoring



ISO 27001

. The ISO/IEC 27001 standard helps organizations establish, implement, maintain, and improve their information security management systems. It's designed to improve risk management related to keeping company data secure.





The ISO 27001 approach is to vet everything, including people, policy, and tech. It consists of three main principles:





1. Confidentiality




2. Information integrity




3. Availability of data
These are just three of the existing frameworks. Other models include:
Health Insurance Portability and Accountability Act of 1996 (HIPAA)

Payment Card Industry (PCI) Data Security Standards (DSS)

Cybersecurity Maturity Model Certification (CMMC)
The structure that's right for your business will depend on your industry and your unique needs.
Start implementing GRC today
Now that you know the benefits of GRC, it's important to start implementing it in your business. Get in touch with a compliance professional to see how you can adjust your business strategies to include mitigating risk, maintaining compliance, and keeping your stakeholders happy.