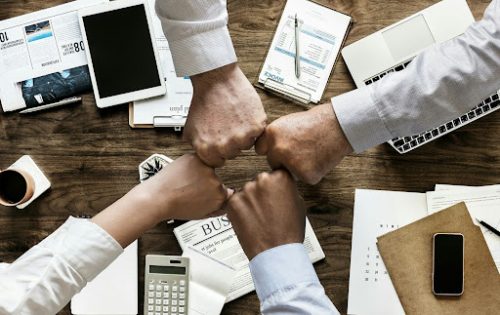 According to an article published in RetailDive, up to 87% of consumers now-a-days prefer searching for products and services online. That's quite a sizable market, which is why small businesses should consider integrating digital marketing in their day to day operations.
But how does one begin introducing digital marketing to their business? If that's your question, then you've come to the right place! Below are a few fantastic hacks that will get you up to speed about digital marketing. Let's get cracking!
Take Advantage of Social Media
With most people these days using one form of social media or another, it's the perfect place to build new connections and nurture present ones. So make sure your small business has its own social media accounts and do your best to keep them active.
Now having an active social media account can be accomplished fairly easily, making sure it captures people's attention is a different story. Thankfully, there are ways to pique their interest and keep them engaged. The best one involves creating quality content that your potential customers will love.
Good memories have this uncanny ability to stick with us long after it happened. By creating interesting content in your social media handles, you can give people that. And in turn, netizens will start promoting your content and brand.
Make Fun and Interesting Videos
Since we're already discussing creating content, now's the time to consider promoting your small business via video marketing. Around 88% of people watch videos online, whether on Youtube, Netflix, or any other platform. By creating eye-catching videos, you'll enable your business to gradually dominate the market. The best part is, you'll practically be on your own, as only 32% of small businesses rely on video marketing. That's despite the fact that over half of consumers want video content!
Yes, creating engaging videos will take time, effort, and commitment, and you'll probably have to invest in great professional software to ensure quality. But if you want your small business to thrive in the digital marketing arena, you'd better put in the effort. Besides, you can always start with homemade videos that will fit your audience's expectations. You can work your way up from there.
Create Email Marketing Campaigns
But while video marketing allows you to show off your brand to people online, that's not the only thing you should rely on. Creating an email marketing campaign may seem like an outdated digital marketing hack, but it's still a great way to cultivate long-lasting relationships with your target audience. Some business leaders even believe that it can boost your ability to retain customers!
Take Local Food Adventures for example. Before the COVID pandemic, they were planning to invest heavily on Facebook and Google Advertising. But due to the virus, they had to lower marketing costs. So they decided to double down on their email marketing campaigns instead. As a result, they managed to stay afloat even during the pandemic. They even managed to dish out great incentive programs to their clients!
As you can see, a decent email marketing campaign not only offers a great communication tool; it can also help you expand your small business' influence and reach. And as an added bonus, it provides a sense of stability when your business is facing downtime or unexpected global events (i.e., pandemics).
Build Your Website's Blog
Alternatively, people look to a small business' blogs if they want to learn more about its products or services. So if your website doesn't have a blog section yet, now's the time to add one.
Aside from providing complete product information, another way to make the most of your website's blog is by sharing new, innovative ideas there. Discuss unique yet relevant topics that can spark your audience's interest, and make sure each article you post provides real value.
But since you want your business to become a digital marketing rockstar, you should make your content easily understandable. That means writing articles that can be enjoyed by 6th or 8th graders, as well as varying sentence length to avoid giving it a boring tone. Doing this won't just endear you to many people; it will optimize your website on search engines, too.
Additionally, you can make your content even more engaging by garnishing it with a few images here and there. As a rule of thumb, you shouldn't let your audience read more than 400 words without some sort of illustration.
Promote Your Brand on Podcasts
There are many reasons why podcasts are fast becoming popular. One of them is that it offers people an easy way to multitask. Anyone can tune in to their favorite podcasts while doing something else, allowing them to stay productive and enjoy quality content at the same time.
If you want to connect with your customers on a more personal level, then you should definitely promote your brand on podcasts. After all, you should always position yourself wherever your customers are. 
Podcasts allow small businesses to reach out to a captive audience. With more and more people craving quality content, it's a great place to tell your brand's story. And as the podcast's popularity grows, your reputation will increase alongside it.
Moreover, podcasts are great if you can't create quality content on your own, or if your website is relatively new. Not only will you put yourself under your potential customers' radar, but you'll also be able to focus more on other parts of your business since the podcast team has the content covered.
Step Up Your Business' Digital Marketing
With many small businesses going digital these days, yours should follow suit if you want it to survive (much lee thrive). By building a cohesive digital marketing strategy, your business will slowly but surely outperform your competitors. If you don't know where to start, then best try the hacks mentioned above.
---
Interesting Related Article: "What is digital marketing? Definition and examples"