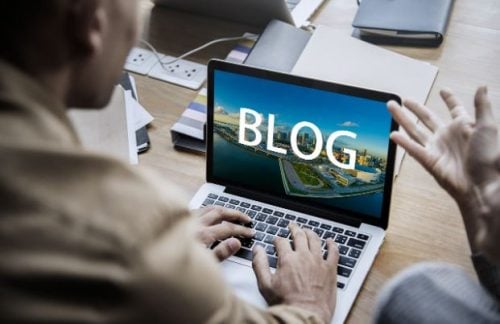 If you have a blog, you already know how important it is to create quality content consistently. After all, who wants to read a blog that's just blah and doesn't provide value? If you have a business blog, you might be grappling with content. It's essential to develop ideas that people will look forward to reading. Creating content for your business blog doesn't need to be stressful. Here are ways to beat writer's block.
Investment Strategy
You'd be amazed at how many people are looking into investing their money. Investing used to be considered a very high-risk form of getting rich quickly. While that's technically true, investing is far easier than it was in the past. It's no longer something only rich people can do. Since you're already well-informed on how finances work and have invested yourself, you want to spread your experiences and knowledge. You can give them tips on starting, reviewing the safest forms of investments, and how they can prepare.
Your post can review how real estate has become one of the safest investments. You can talk about how it competes with the traditional stock market and how professional investors are shifting to it. Real estate investing comes with numerous benefits, such as having a self-directed IRA real estate investment. In addition, you have a constant stream of revenue, so people don't have to worry about losing any profits or dealing with a market crash.
Benefits of Staying Small
Not every business has to grow to the point it's a leading conglomerate. Some of the reasons businesses fail are improper scaling and growth planning. Although you might be tempted to climb the corporate ladder, staying in a small business can sometimes have the same effect. There are many benefits that small businesses have that some corporations would kill to have. Here's a brief list of advantages you can have by staying a small business:
There's a lot less risk involved
Business owners have greater strategic flexibility
It's quicker to obtain a profit
Business owners don't have to deal with HR problems as much
Owners get to continue being their boss
You can center this post around what it means to be a small business owner. It can help give people an idea of what they can expect going forward.
What People Need to Know About Starting a Partnership
In the business world, people choose a structure called a partnership. A partnership is when you and another trusted individual run a business. At first glance, you might think that having a partnership can give you an edge in the business sector as you'll have someone managing and handling it alongside you. However, a partnership can be more of a responsibility than owning a sole proprietorship. For example, you and your business partner may disagree on how to go about things. This can lead to a bunch of issues if not solved quickly.
Types of Business Structures
When opening their first business, many new owners don't understand a business structure. A business structure is a pretty clear cut; it's how the company files its taxes with the IRS and how it handles any potential legal matters. There are four types of business structures to choose from: sole proprietorship, partnership, corporation, and limited liability company (LLC).
We've already gone over a partnership; a sole proprietorship is almost no different than the latter minus the partner, and a corporation classifies your business as a separate legal entity. A limited liability company combines all three of these into one. You have the protection of a corporation, the freedom of a sole proprietorship, and can easily add anyone to it, like a partnership. LLCs come with many additional benefits, which have prompted established business owners to change their structure. Furthermore, LLCs are far more beginner-friendly than the other three. However, clarify in your post that the choice is ultimately up to the owner.
---
Interesting Related Article: "5 Content Ideas for Your Small Business Blog"