It is every business owner's ultimate goal to flourish in the industry to which they belong. But, what does it really take to have a successful business? Incorporating efficient systems in your company is one of the surest ways to ensure longevity and success.
What is a System?
A system deals with procedure, process, action, tools, and strategies designed to work together to achieve a specific goal. A business system connects all the branches of an organization. It is the growth hack of any business, and its primary purpose is to create positive productivity by solving problems and achieving the primary goals of the company.
The various components in your business that produce desired results are your systems. Together, they work for the well-being of the whole. When all the systems in an organization are in harmony, providing consistent results becomes easier. In other words, sound systems equal excellent results!
Now that you already know what a system is, what are the major systems you need in your business to become successful? Below are just some of the quintessential systems your business needs in order to achieve success.
15 Essential Systems to Include in Your Business
1. Customer Service and Development System
Your customers determine how successful your business will be, so this should be one of the first systems to put in place. It will manage customer service and customers' total experience from the point of contact to finish.  Excellent customer service and development systems should have good client conversion and retention strategies.
One of the best approaches to use is instant mass text messaging. This strategy should be ingrained into your business, especially if you have an online presence, as it will ensure that your clients receive prompt attention.
2. Sales System
This includes your sales strategies, basically the entire process from before sale to after-sale. A sales system mostly makes use of software designed to track sales, show trends and irregularities, and suggest necessary adjustments. It should also be able to track the number of leads and prospects with consistency. One way to do this is to invest in a power dialer, which can predict-dial real prospects (thereby maximizing your calls), automate agent and web callbacks, and also maximize labor output.
3. Operation System
This involves the process of running your day-to-day business. Having a laid down process will bring consistency and this, in turn, will deliver positive results. An operating system must include vital logins, passwords, backup data, bureaucratic procedures, change of command, etc. Furthermore, you can create an operation manual and include it in the package for new employees. This will help them familiarize themselves with company operations and policies faster.
4. Finance and Cash Flow System
Finance is one of the most essential parts of any business, and knowing your finances will go a long way in helping you grow. Cash flow, on the other hand, deals with the movement of money (in and out).
Knowing your finances will entail careful and consistent monitoring of the fundamental financial and non-financial dynamics of your business. An excellent finance and cash flow system will involve managing and monitoring how money comes in and out, determining the profit margin, making solid plans on how to achieve profit margins, productivity and sales tracking, and other necessary financial processes.
To better manage your finances, it is advisable to invest in software and a sound accounting system that can effectively deliver. There are several software packages that you can use for this, including Xero, QuickBooks, Wave Accounting, etc.
A software application can help in determining whenever there is an increase or decrease in cash overflow and profit margin. It can also tell you how efficient the client conversion and retention system are.
Lastly, you can create a budget that serves as a roadmap to future goals. This way, you can measure success on your way up.
5. Marketing System
Your marketing system determines your sales. It is comprised of marketing strategies, leads, prospects, and basically anything that promotes sales. To aid sales and client conversion, you can put a method in place that supplies all the information to a prospective customer, such that after going through the process, they are ready to buy or become a client. This method eliminates unnecessary delays and makes the process of client conversion and retention faster.
6. Employee System
Your employees largely shape the well-being of your business. As such, it is necessary to have a sound employee management system in place. The employee system entails hiring, monitoring, supervising, promoting, assigning tasks, and terminating employees all throughout the course of their stay with your business.
It is important to have a sound recruitment process, taking into account the type of employees you are looking for, the kind of contract you are offering to your employees, and the grounds for job termination. It is also advisable to put a method of payment in place and ensure that it works properly. A deficient paying system will have adverse effects on your employees and, in the long run, your business.
7. Legal System
In the course of running a business, you will sign contracts, and you get into agreements and, sometimes, conflicts. To ensure the legality of your dealings, you will need to put in place a legal system. It is your choice to decide whether you need a lawyer or not. Nonetheless, it is advisable to hire a lawyer to handle legal matters. This way, you're guaranteed to get the better end of the deal.
8. Performance System
This controls the time and task management of your business. Creating a way of tracking performance, task, and time management will not only improve the quality of your products and services but will also improve overall efficiency. Creating a basecamp for your business is a perfect way of managing and maximizing time and tasks.
You can also try time and task management tools such as Trello. Over time, you can periodically review overall performance records.
9. Quality Control System
Quality control ensures that customers get only the best! If quality is not in the mix, you are ultimately preparing yourself for a downfall. The best way to stay on top is to give your customers excellent offerings. Quality control fulfills the quality requirements of a product/service.
Does your business have a system that samples, inspect, test and evaluate what you are offering before it is judged fit for the market? If no, you can try Enterprise Quality Management Software Systems (EQMS). EQMS is a software used by companies to get the best quality practices and meet quality requirements of regulatory bodies such as FDA, EMEA, and ISO.
10. Management System
This system is in charge of formulating company policy, strategy brainstorming, establishing scorecard and profit margin, setting goals, carrying out executive tasks, decision making, and overall monitoring of the company's performance through a periodic review. Does your business have a management system in place, if yes, who is/are in charge of making decisions, and how do you appraise the effectiveness of executive decisions over time? What type of systematic review is in place to monitor the company's performance, and how often is this carried out?
11. Improvement/Appraisal System
As long as your business continues to exist, there is a chance for improvement, and this is where the improvement/appraisal system comes in. It entails monitoring, managing, and reviewing business performance, which involves products, services, strategies, methods, processes, people, clients, prospects, leads, and clients' feedback. You can schedule annual or periodical reviews to evaluate the aforementioned drivers. Whichever process you choose, it is crucial to choose one that is convenient for your business and employees.
12. Facilities Care System
The facilities you use contribute to the overall health of your business, so it is only fair that you put in place a system to take proper care of them. This system may involve maintenance, cleaning, as well as installation and repair of office facilities. You should also put in place a system that makes use of best practices when using business facilities and equipment. Doing the above-mentioned processes will increase the life-cycle of your office facilities, and also reduce unnecessary expenses as a result of poor practices.
13. Information System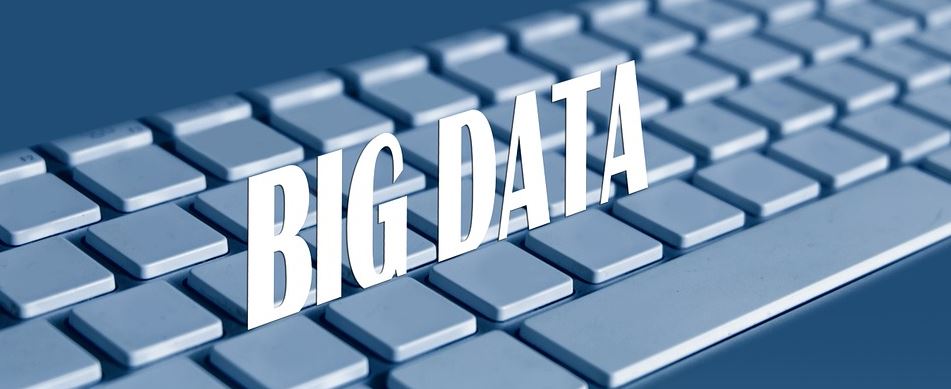 Business thrives on information. Getting the right information at the right time can be the best thing to happen to your business. So, if you have no system in place to handle information, create one immediately. The information system also involves controlling information, storing and updating company data and profile both online and offline, setting up the necessary media for your business, and establishing protocols for the flow of information.
14. Product/Service Development System
As with company improvement, there should always be room for product/service improvement, too. It strategizes plans, comes up with new product ideas, research on the viability of the product. The product development system is also responsible for project planning, design specifications and developing a suitable marketing plan. This system could be further responsible for reviewing the company's services and products.
15. Meeting System
Meetings are an essential part of every business. It is easy to become overwhelmed by all the meetings, which could be detrimental to your business. To avoid this, create schedules of appointments and stick to them. You can also delegate some meetings that don't require your presence to other members of your company; that way, you can maximize your time doing stuff that matters.
Create a meeting system that allows you to note major key points or agenda of each meeting, come up with solutions that properly address the plans, and then execute the decisions taken. Through this, you can monitor the problems solved during each session and decide if dedicating such time to a meeting is worth it.
What do You Stand to Gain?
Are you still wondering what the noise about systems is all about and why you need them in your business? Below are a few of the benefits you stand to gain if you incorporate systems into your business:
They are key to business growth. Every business owner wants to grow, and one of the most straightforward hacks to growth is to include systems in your business. Systems identify problems and bottlenecks in your business. Once identified, the next step is to address them, and voila! You're well on your way to major progress!
Efficient systems help you manage time and tasks better. With a sound system in place, you can save hours every day. With more time in your hands, there is no stopping you from channeling your energy into growing your business instead of overloading yourself with work formalities. Apart from having time to focus on business growth, you will find out that you also have time to engage in leisure activities, which can improve your mental and physical health.
Improves productivity – Systems are all about maximizing what you have for the general well-being of your business, and this includes improving your business productivity too.
Helps you identify problems early – Good systems enable you to identify issues fast so that you can eliminate them before they could turn into significant issues.
Helps you achieve consistent results – With systems in place, you can see guaranteed consistent results over time. A system is targeted at giving you practical, consistent results in the best possible way.
Satisfies customers – A system approach will allow you to study your customers, review feedback, and improve on default areas. It will also highlight new areas that would help you meet the needs of your clients.
Increases Profit Margin – A sound system can go a long way in reducing costs and increasing profits.
Conclusion
No doubt, systems are good for businesses as they eliminate bottlenecks, allow for ethical decision making, and increase profitability. However, before integrating a particular approach in your business, carefully study your business first. Understand its need, identify its problems, and then implement systems that are unique and suitable to your business needs.
________________________________________________________
Articles you may find interesting:
Video – What is Online Marketing?