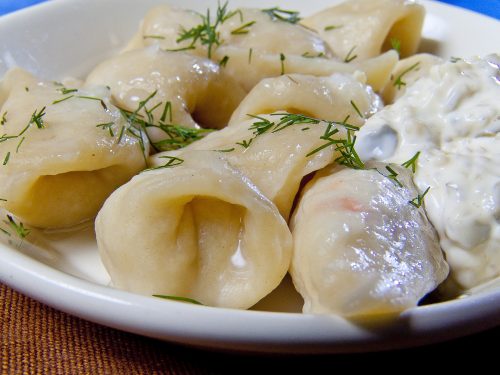 It is no surprise that many describe New York City as the cultural capital of the world. NYC has been the gateway to America for generations of immigrants who have decided to start a new life in the New World. Certainly, many of them chose to go no further than the Big Apple. So, New York has a hugely metropolitan culture, and while everyone knows about the Italian, Irish, Puerto Rican and Jewish communities, perhaps the Russian community is among the least well known. Yet NYC has the largest Russian population in the Western World. If you're a Russian living in or visiting New York and are looking for a slice of home, or just a culture vulture interested in exploring the unique Russian experience, then here are some great ways to do it.
Take a Banya in a Russian Bath House
A Banya is the Russian take on the sauna – it's a must-do when in Russia, and you can do it in New York too. The practice is centuries old and has many health benefits for both the outside and inside of your body. Sweat the toxins away and soothe muscle aches while relaxing either on your own or with others. You'll find all your need and the quintessential Banya experience at the Russian Bath Of New York on Gravesend Neck Road in Brooklyn. Don't miss the chance to have a Plazta treatment, where a bushel of oak leaves is applied over your whole body, removing toxins and revitalising your skin. There are various steam rooms, saunas and pools available, and there's also a covered beer garden and great sports bar.
Eat Out Russian Style
Traditional cuisine is a vital part of Russian culture. Given there are an estimated 600,000 Russian-Americans in NYC, it is no surprise there are many truly authentic restaurants in NYC. The Russian Tea Room, right by Carnegie Hall, is an institution dating back to 1927. Founded by the Russian Imperial Ballet, you can enjoy Russian classics and newer plates and the Borscht is one of the best in the whole city. Don't miss their selection of infused vodkas! Food Trucks are booming in the US – head over to W 4th Street and sample the delights on offer at Anton's Dumplings. As the name suggests, it's all about the small Russian dumplings called pelmeni. Stuffed with various mixes of meats and vegetables, with lashings of sour cream, dill and chives. The ultimate Russian comfort food at great prices.
See A Russian Performance
Whatever your tastes, there are always plenty of Russian shows, concerts and events to choose from in New York. The Brighton Ballet Company, based in Brooklyn, are a Russian ballet and folk dance organisation. They hold large-scale productions and countless cultural events through the year – a great way to introduce your kids to Russian culture. There are also regular Russian Film festivals in the city and Russian pop stars constantly tour the venues of New York. Theater lovers can get their Russian cultural fix via The Russian Arts Theater & Studio, a company based in Manhattan. They perform many critically acclaimed productions including works by Dostoevsky, Chekhov and Gorky. Whatever form of the arts you decide to go for, make sure you head online to get the best russian concert tickets at great prices.
Head To Little Odessa
Brighton Beach in Brooklyn is the biggest Russian-speaking neighbourhood in New York. So much so the area is known as "Little Odessa". The Russian language dominates – everyone seems to speak it and the Cyrillic alphabet is used on signs everywhere. The thoroughfare, Brighton Beach Avenue, is lined with Russian restaurants, news vendors, grocery stores, boutiques and goods shops. You'll find a huge variety of authentic vodkas, spirits and beers at the liquor stores. If you're feeling peckish while you shop, you can eat on the go with a pirozhok from one of the many streetside bakeries. If you're looking to cook – Brighton Bazaar has all the specialty Russian foods you need. You'll also find many Russian shops, restaurants and delights beachside on the boardwalk.
Russian Heritage Festival
If you're a Russian, have Russian roots or you're a simply a lover of all things Russian, then make sure you attend the many events and attractions available at the Russian Heritage Festival. The amazing festival runs annually throughout the whole month of June. It's designed to celebrate the unique cultural and economic contributions that have been made to New York by its Russian-speaking community. It attracts over 100,000 people a year to the various free events and activities. Russian history and culture is at its heart – there are countless folk and contemporary dance performances, live music (traditional and modern), art exhibits and so much more. If you're in NYC in June – don't miss it!
---
Interesting Related Article: "Finding Your Ideal New York Real Estate"