It is easy to overlook how important web hosting really is. Most online users don't even know this industry plays a major role in their lives, and most businesses only see it is as a service they need to run their sites. The reality is that this industry is much bigger than some people imagine.
Not only is the industry incredibly powerful, but it is more versatile than you might think, and it is only going to grow.
How Big is This Industry?
At the moment, the global web hosting market seems to be moving towards a pretty exciting direction. It is estimated that the industry is going through a growth rate of 13.25 percent a year.
That number may seem small to some, but that means the industry will likely make up to $216 billion, and this is estimated to happen some time in the future.
It does make sense that the industry is growing so rapidly. Everything is happening online. More people are using the internet, from kids to grown ups.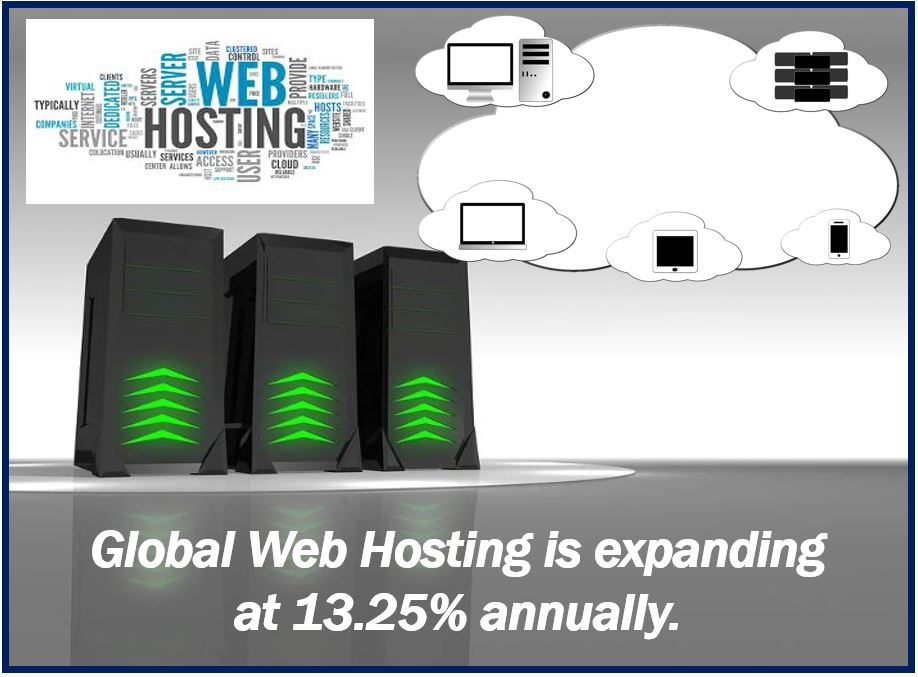 There needs to be a lot of pages to satisfy those online users in varying ways. There are now 1.7 billion websites, so many websites could go live at any time, and going live means having the structural support to ensure that these sites can perform. Keep in mind that the internet only has 200 million sites up and ready to be used.
It is not only a few countries that are getting involved in this industry. There are a lot of countries making moves to ensure their dominance in this industry.
Southeast Asia, for example, has been taking bold steps to ensure that their country and fellow country people make it big in the industry. It seems that this region may be able to reach numbers as high as $467 billion by 2025. Website hosting promotions in India are significant. GoDaddy Promo Code India, for example, offers 88% off on hosting with free domain.
Those numbers are pretty big, which is probably making some in North America a little scared because the US holds almost 50 percent of this market. Southeast Asia is coming in with stronger numbers and could very well be the next big player in this industry, especially since the country is investing money into these endeavors.
So, what are the most important providers out there? The following are the providers you should know about:
GoDaddy Group

Amazon

Endurance Group

Google

OVH
Each service provider offers perks of their own, which is how a business ends up choosing them, but there is no way around it; there are some companies that simply dominate.
The companies that have a strong hold on this industry is GoDaddy, Amazon, and Google. This is not to say that other companies aren't drawing people. Endurance International Group is not as big as the other companies, but it still strong enough to have up to 4.8 million users.
More Than Just Hosting a Site
There is no way to talk about hosting without talking about WordPress hosting providers, which include WP Engine, InMotion Hosting, or Kinsta. These providers help create the perfect infrastructure so that a company's site works like a charm and loads as quickly as possible.
Of course, it is still a good idea to have your website's performance evaluated to see if it is time for an upgrade. Online users won't wait for something to load too long, and this means your business ends up losing a potential customer.
Email is another aspect of hosting that you have to keep in mind. There are only a few high-quality email hosting providers, and those are the following:
GoDaddy email

Rackspace email

Napecheap

Dreamhost
Having emails that work with your hosting should simplify things a bit, and it should make sending mass emails a little easier as well.
Now, you have the power to host your website, and you've got the power to contact your clients, but do you have a website? You are going to need a site builder before you can host your site. Again, there are a few that are reliable, like the following:
Shopify

Wix

WordPress

BigCommerce

Weebly
Some of these can be a little expensive, so it is important to choose one that meets your needs but also doesn't stretch your money too much, or you might financially stress your company.
Hosting is a big industry that is much more involved than you might have imagined. It is going to be a player in the global economy.
____________________________________________________
Interesting related article: "What is the World Wide Web (WWW)?"